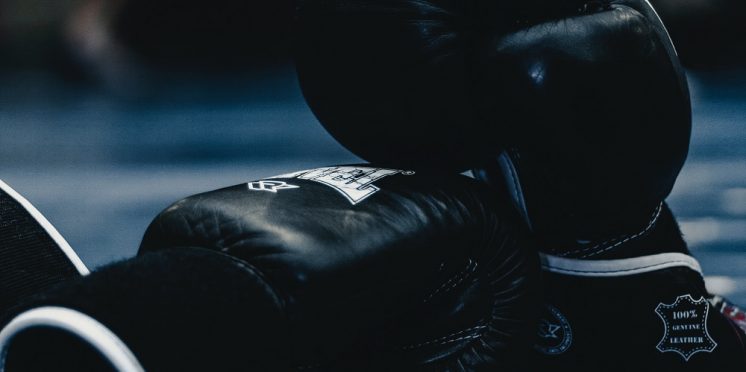 Delicious Orie, the boxer raised in Russia, built in Britain
Delicious Orie is a talented 23-year-old boxer of Nigerian and Russian heritage. The young boxer had a tough start, as most people didn't believe in him. Yet, he didn't lose focus and give up. Instead, he trained vigorously and watched many boxing bouts. Read on to learn more about Delicious Orie, a boxer who grew up in Russia and was built in Britain. You can bet on him at Betway on his upcoming match.
The Boxer's Childhood
Delicious is an aggressive and relentless fighter who is obsessed with boxing. Unlike other popular boxers, Orie is appreciative, humble, and calm. His family helped him escape the racist life in Russia. The 23-year-old fighter disclosed that he was born in Russia and had a tough early childhood. Many people discriminated against him because of his skin color. His family relocated to the United Kingdom when he was seven. But he had culture shock, as he couldn't speak in English.
Orie graduated from high school at the age of 18. He liked playing basketball and struggled to secure a scholarship. So, he decided to try boxing, as he had been passionate about the sport since when he was young. Although most people didn't support his ambition, Orie's parents have always stood by him.
The Russian boxer is determined to prove other people wrong. Many Britons and Russians who bet on boxing support Delicious Orie. Britain is Orie's adopted nation. He is determined to win an Olympic title in 2024 in Paris. Even so, he needs to acquire British citizenship first.
Orie's Source of Inspiration
Justin, Orie's father relocated from Nigeria in 1995 to seek greener pastures in Russia. He met Natalie, his wife while studying. By then, native Russians were discriminating against black people. Justin was assaulted severally on public transports. Some establishments refused to serve him since he is an African. Still, Justin did his best to provide for his family. He inspired Orie to be a go-getter.
Orie's passion for boxing started when his family relocated to Wolverhampton. But, he started taking the sport seriously when he turned 18. He looked up to Luol Deng as a teenager when he played basketball. Luol was a top Sudanese NBA player at that time. He moved to England and later joined the NBA.
Orie failed to get a passport and migrate to the United States. This ended his dream to get a sports scholarship. The young player didn't want to play in the British Basketball League (BBL) due to its low support and funding. This prompted Orie to pick boxing. At first, his parents thought he was joking and his father was worried about his future as he wasn't violent. Even so, his parents helped him through the transition.
Mick Maguire is Orie's boxing coach. He is training him to break Anthony Joshua's record. The young Russian boxer recently sparred with Anthony before he defended his title against Kubrat Pulev.
Boxing is a popular sport in Britain and Russia. The two nations have produced many talented boxers like Tyson Fury, Anthony Joshua, Josh Taylor, Nikolai Valuev, Delicious Orie, Artur Beterbiev, and Alexander Povetkin. Delicious Orie understood his father's struggles when he was young. But that didn't discourage him from chasing his dream of being a professional boxer. Check the Betway Insider to get accurate predictions of different bouts.
---