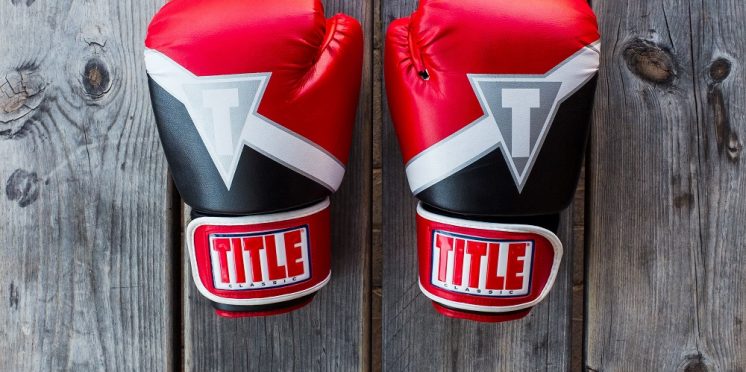 Boxing Greats Collide: Mike Tyson vs. Roy Jones Jr.
As we inch ever closer to the November 28th date, Iron Mike Tyson continues to gain ground on the betting odds boards. The current money line odds show Mike Tyson listed as a -185 favorite over Roy Jones Jr.'s small-dog price of +155.
I have to admit, I was a little bit shocked that the first odds I saw for the fight had Iron Mike as a -170 favorite. No, I am not shocked that he's the favorite; I'm shocked that he isn't a -700 favorite. In the fight game, -170 or -180 isn't very much. It's moderate at best. The point is … have you seen the training clips of Mike Tyson that have come out over the last couple of months? He's a veritable monster. Even in his 50s, full-grown men who are well over six feet tall and athletes to boot say they feel uncomfortable being in a confined space with him. It's like being in a cage with an unpredictable, savage animal.
I. AM. BACK. #legendsonlyleague. September 12th vs @RealRoyJonesJr on #Triller and PPV #frontlinebattle @TysonLeague pic.twitter.com/eksSfdjDzK

— Mike Tyson (@MikeTyson) July 23, 2020
I recently watched an episode of Joe Rogan, one with Roy Jones Jr. on it. I have to say, he already seemed mentally beaten. Roy Jones Jr. claimed that he took the fight because it was originally pitched to him as a match only six-week away. Many people might not realize that Roy Jones jr. was staying fairly active. He kept fighting up until 2018. In his mind, Iron Mike has been inactive for 15 years. So, Roy Jones Jr. Hopped on the opportunity because he believed that there is no way that Tyson, who has been inactive for nearly two decades, could prepare in time. As far as Jones Jr. was concerned, six weeks isn't enough time for him either, but he should be much more able to prepare given the fact that he kept fighting all the up to February of 2018.
Roy Jones Jr. went on to say that the promoters called him to say that they were getting more attention than they initially thought and wanted to move the date back. After this, an associate posted something about the new date on Roy's social media, which means he agreed to the date. Jones Jr. said he didn't agree, but he isn't going to be the guy that backs out, even though with 12 weeks of preparation, Mike Tyson will have a much better chance, whereas, at six weeks, he would have a chance [to deal with me].
The fight is billed as an exhibition. That said, there is nothing exhibition about Mike Tyson. I'm not even sure if that word is in his vocabulary. Even when you watch old films of Mike Tyson sparring, he was basically fighting. So, again, this is billed as an exhibition, and they say that these two are not going to try to knock each other out. But that's not what Mike says in the real above. He wants to make Jones Jr. look stupid. There's no headgear, they are fighting with 12oz gloves, and there are judges. Exhibition?
We should expect this fight to get serious the second that first punch lands. I have a pretty good feeling that Iron Mike is going to come out and immediately try to take Roy Jones Jr.'s head off. Roy Jones Jr. Is a multiple weight class champ and holds records for defenses and a number of victories. But will he be able to dip, duck, and dodge Iron Mike's explosive punches?
I'm not so sure …
Tyson is a fantastic counterpuncher who incorporates head movement and jab-slips like no other fighter ever. He used head movement before, during, and after punches, making him deceptively hard to hit despite his square stance and full frontal attack.
So, who will win?  We'll have to wait until November 28th.
---