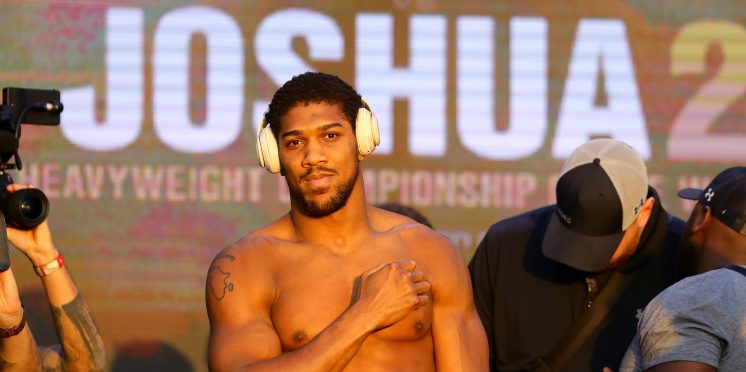 Anthony Joshua – A moment in time
For a moment in time on Saturday evening, swathes of the general public will stop in their tracks. Collectively, they will hold their breath in anticipation of what is to come. As one, heart's will race just a little bit faster when Anthony Joshua begins his long walk to the ring. The gaze of the boxing world will be fixed on the Middle-East, to witness history in the making – in more ways than one.
Perhaps that pre-fight feeling party explains why boxing enthals us to the extent that it does. In 2019, the barbaric nature of boxing – of two men going to war, in the pursuit of a concussive knockout – seems thoroughly at odds with the mood of our time.
And yet, something about that squared ring continues to captivate us. Sure, most won't tune in for a Lomachenko masterclass, or a welterweight showdown between two unbeaten Americans. Even the great KO master himself, Deontay Wilder, can walk down a street in America and scarcely be recognised – although that is slowly beginning to change.
AJ is different though, he always has been. Ever since he first emerged in the 2012 Olympics, we as a watching British public were mesmerised by the towering heavyweight. One-part menacing street kid with a dark side, one-part charming role model. Not only did you and your mates like him, your nan did too.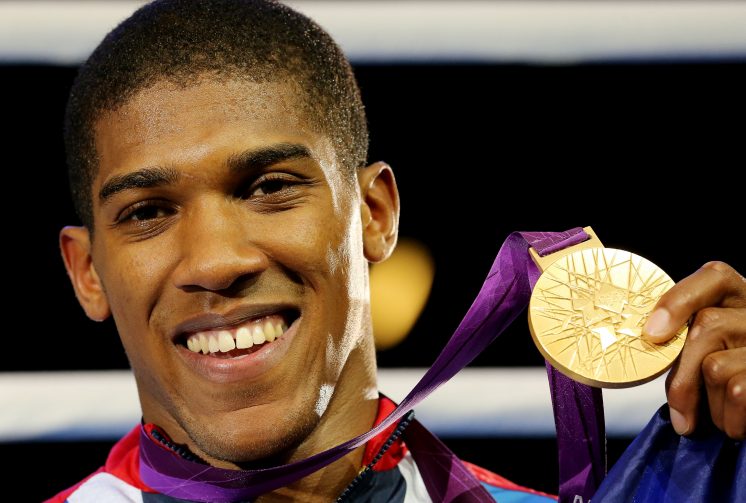 Since that gold medal, Anthony Joshua's fame has skyrocketed. Historic nights at Wembley, Millennium stadium and yes, Madison Square Garden, have all coalesed to make AJ one of the most recognisable men in the UK – one of the most recognisable in world sport. For a fighter whose fame and wealth is almost boundless, one might expect the man to be similarly unrestricted, and potentially unhinged – swept away by the dangerous temptations that derailed many a promising career.
However, scratch beneath the surface, and you find a man thoroughly in touch with his roots. For training Camps, Joshua still likes to live in the same boxy flat that he has occupied for most of his professional career. His gym is similarly low key, as he locks himself away at the Institute of Sport up in Sheffield. If it aint broke, don't fix it…or so we thought.
In any redemption arc, there must first be a setback to be overcome, and AJ knew this better than most. There is a strange nobility in defeat – often, the most loved champions are the ones who get back up after being knocked down. With that being said, I don't think Joshua was expecting to test this theory quite so early in his career.
Since that famous night in New York, where the mythology of "AJ" was shattered in front a shocked American audience, many have hypothesised as to what went wrong, and why. There must after all, be a singular reason that points to why this happened, an indicator that tells us how a pot-bellied, 9-1 underdog was able to defeat the chiselled Brit.
The conspiracies were endless, it seemed that none were too outlandish, or too far-fetched. From clones, to injuries, to sparring knockouts, speculation was rife. Even AJ himself boils it down to one specific reason, not that he'll tell anybody what it actually is. And even if he did, would we truly believe him?
Afterall, one of the peculiar facets of the Joshua story is the hate that has followed him throughout his career. To a subsection of boxing fans, AJ is both a fake media trained sellout, and an arrogant, disrespectful thug. It is as if he exists in two contradictory states. For instance, whenever he acts in friendly albeit cautious manor, he's the company man. On the other hand, call Lennox Lewis a clown, and suddenly the media-friendly Joshua is being downright disrespectful to a boxing legend.
This isn't some kind of rousing defence of AJ's actions, but it does seem that Joshua will never be able to win over some of the sports most ardent fans. Part of the reason for this comes down the curious phenomena of boxers becoming household names, and the effect it has on the hardcore community. It's a distinctly British characteristic to plump for the underdog, only to then tear them down once they get a bit too big for their boots. Now that AJ has been well and truly humbled, it remains to be seen whether he can win over those very same doubters.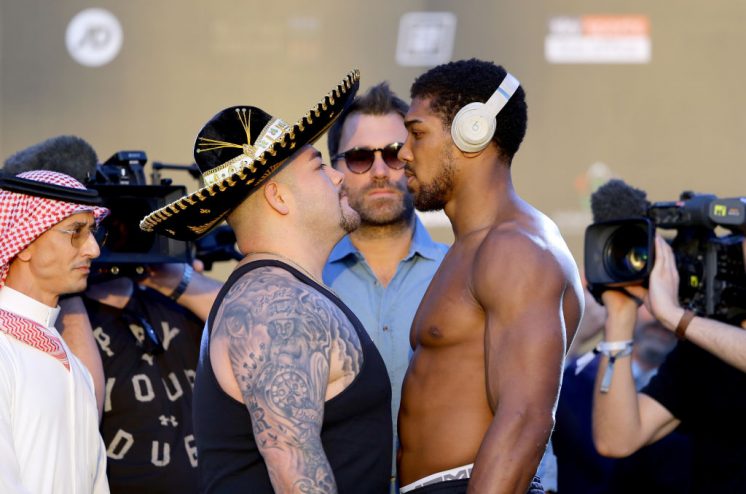 Heading into the rather oddly titled "Clash on the Dunes", there is a creeping sense of importance, only witnessed ahead of the very biggest sporting events. No-ones cares for Rugby until we reach a World Cup final. Cricket is the pastime of aristocrats and toffs – until the Ashes returns.
It is a similar story with Boxing. For the big ones, the truly defining nights, PPV prices are an afterthought, and Twitter feeds everywhere look like those of a boxing obsessives. For a moment in time, this gladiatorial sport of ours is at the centre of the world – we gasp and wince as a collective. It's for this reason then, that we all should stand to recognise the impact of Joshua on the sport as a whole – regardless of what happens against Ruiz. He may not be the best heavyweight of all time – nay – he may not even be the best in Saudi come  Sunday morning.
And yet, he captivates us in a way that Billy-Joe Saunders, Lomachenko and Terrace Crawford never could. Perhaps it's the power, perhaps it's the fragility, perhaps boxing doesn't come into the equation at all. Joshua is well-spoken, personable, and good looking. His female following is unlike that of any other boxer, something I'd hardly put down to his fighting ability – although I'm sure that does help. Simply put, there is no singular reason as to why AJ is so popular. But if Joshua does lose to Ruiz once again, it's fair to say that British boxing may not returns to these heights for a very long time.
You may love him, you may hate him, you may even be somewhere in-between. But whichever it is, you'll be watching tonight, regardless of the price tag – to witness the sports one and only "Box Office" star.
---