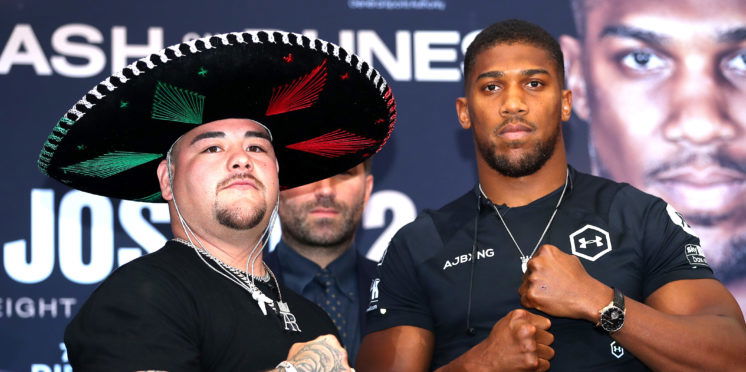 Anthony Joshua a massive favourite before the rematch with Andy Ruiz Jr
The rematch between Andy Ruiz Jr. and Anthony Joshua already draws too much attention. The two boxers will have their second clash on December 7, in Saudi Arabia, but even though there is too much time until then, the fans are already going crazy.
After Joshua's unexpected defeat which shook the boxing world, and changed the entire landscape of this sport, all eyes are pointed towards the British fighter. The fans and the experts are doubting his ability to bounce back, and some of them are not very keen to accept the idea of his swift comeback to the throne.
Right now, the odds are massively favouring AJ to win this spectacle. His triumph sits at 4/11, which suggests that he is a heavy favourite, despite all the talks. Meanwhile, Ruiz's odds for retaining the title are between 5/2 and 2/1. You can check all of them on the list of the most popular betting sites in the UK. But be sure that the Mexican could only be more motivated once seeing the bookies prognosis. A draw here is 34/1, and if someone likes risky bets, and something unusual, this is a perfect situation for him.
Joshua (22-1 22 KO) lost the title while preparing to meet with Deontay Wilder. He deliberately headed overseas to introduce himself to the American audience, but that didn't end up well at all. That is why many think that his redemption isn't going to have a happy ending. He was trying to persuade Ruiz to accept the fight in the United Kingdom, but the Mexican refused that. All of his professional successes took place in England, including the Olympic gold medal in 2012. He didn't have a single fight outside the island until these two.
Andy Ruiz Jr (33-1 22 KO) is the first Mexican to win the championship belt in the heavyweight division. If he retains it, there is no doubt that the world got another boxer capable of unifying all the titles and becoming the undisputed champion. But in order to do that he will have to jump over Wilder and Tyson Fury afterwards. While preparing for this fight, Ruiz told that he lost some weight and was working harder than ever. We shall see whether is that enough to prove that his win in the first match wasn't just a lucky turn of events.
In the meantime, both Tyson Fury and Deontay Wilder will have their own matches, which are probably going to be an introduction for their rematch. We have odds for that already now, and it seems that the Gypsy King is the favourite with 4/5 to win. Wilder's victory is 6/4 while another draw sits at 25/1.
But prior to that, they have to take care of some other business. Fury has a match against Otto Wallin, while Wilder has another clash with Luis Ortiz. The Bronze Bomber is an absolute favourite in that event, with the odds at 2/9 for his win. King Kong's triumph is at 17/4, and a draw 28/1.
All in all, we are ahead one exciting period in the heavyweight boxing division.
---