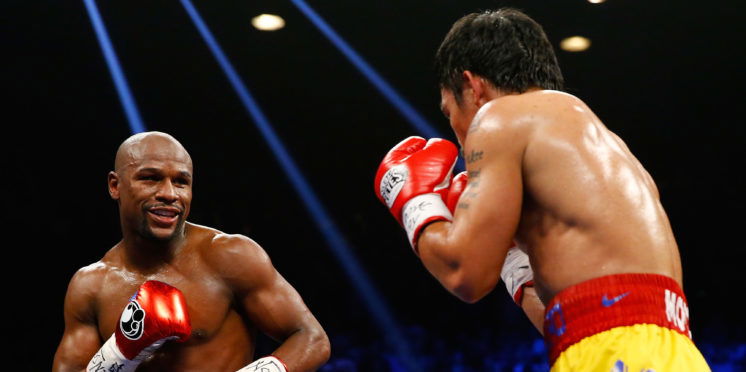 The Richest Punch: The Biggest Wins on Boxing Bets
Boxing is considered a truly manly sport since its inception – let the "Overly Manly Man" meme stand witness to this claim. The meme represents Mike Conley, an American heavyweight boxer known professionally as the "Ithaca Giant" who was famous for his punching power. Boxing has a long history that's probably intertwined with betting. This is especially true today when the boxing capital of the world – Las Vegas – also happens to be one of the fistful (forgive the pun) American cities where one can bet on boxing. In the world of betting, the biggest payouts relative to the amount bet are usually associated with sports like football, American football, and such, placed on accumulators. There were, in turn, quite a few major bets placed on boxing, the one of the top combat sports from a betting point of view, throughout history that paid out pretty nice amounts.
Curtis Woodhouse betting on himself
Curtis Woodhouse is not your average boxer. For one, he was not always a fighter – he started his professional sports career as a football player with Sheffield United in 1997. Until 2012, he played with several teams, finally retiring from active play from Sheffield. In the meantime, though, he found another passion that put his arms to work instead of his legs: boxing. Woodhouse was a prolific street fighter and in love with boxing since his youth. After training under former British featherweight champion Gary De Roux, he stepped into the ring for his first professional fight in 2006 (with no official history in boxing), against Dean Marcantonio, and won. Rumours speak of Woodhouse placing a £5,000 bet on himself becoming a boxing champion at odds of 50 to 1. Upon winning the light welterweight title (and, allegedly, £250,000), he said: "I can neither confirm nor deny these rumours but the drinks are on me".
The Mayweather-Paquiao fight
The bout between Floyd Mayweather Jr and Manny Pacquiao was considered by many the fight of the century – after all, it was a five-division champion facing an eight-division champion in the ring. Perhaps the most excited about the fight was an unnamed bettor in his eighties from Northern Ireland who placed a massive bet of £150,000 on Mayweather at odds of 1 to 2. While Mayweather disappointed many with his overly defensive strategy, there was clearly one man who was very happy seeing him win the fight by decision.
The Mayweather-McGregor fight
Conor McGregor is the most famous mixed martial artist ever to step into a boxing ring. His professional boxing career was short: he only fought once and lost. With an impressive MMA record behind him, there were many who saw him as a potential winner in his match against Floyd Mayweather Jr., who held multiple titles and is widely considered the best defensive boxer in history. The Mayweather-McGregor fight has gone down in history as the event with the second highest pay-per-view buy rate in history. And the bets flowed, too: the Maloof brothers bet $880,000 and an unnamed punter placed two $605,000 bets on Mayweather winning the match. The number of bets placed by McGregor fans was also high but none of them was as massive as the two above.
---