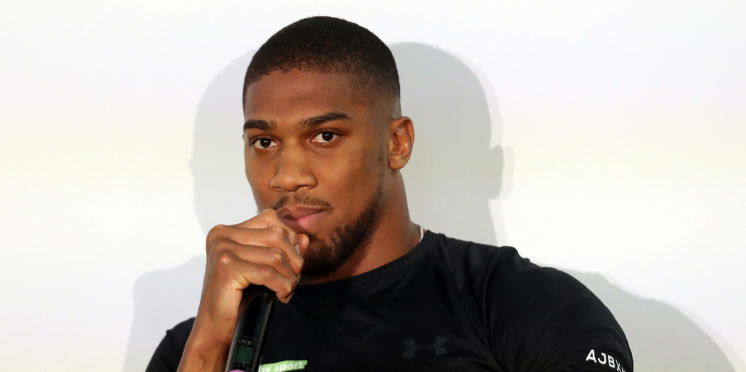 As great as they are at their chosen sports, athletes are human beings too, and human beings can often fall out with others for a variety of different reasons. Most recently, Anthony Joshua and Lennox Lewis have been caught up in a war of words, with Joshua labelling Lewis as 'a clown'. So following the latest spat, we've taken a look at some sports personalities who've had rather public falling outs over the years.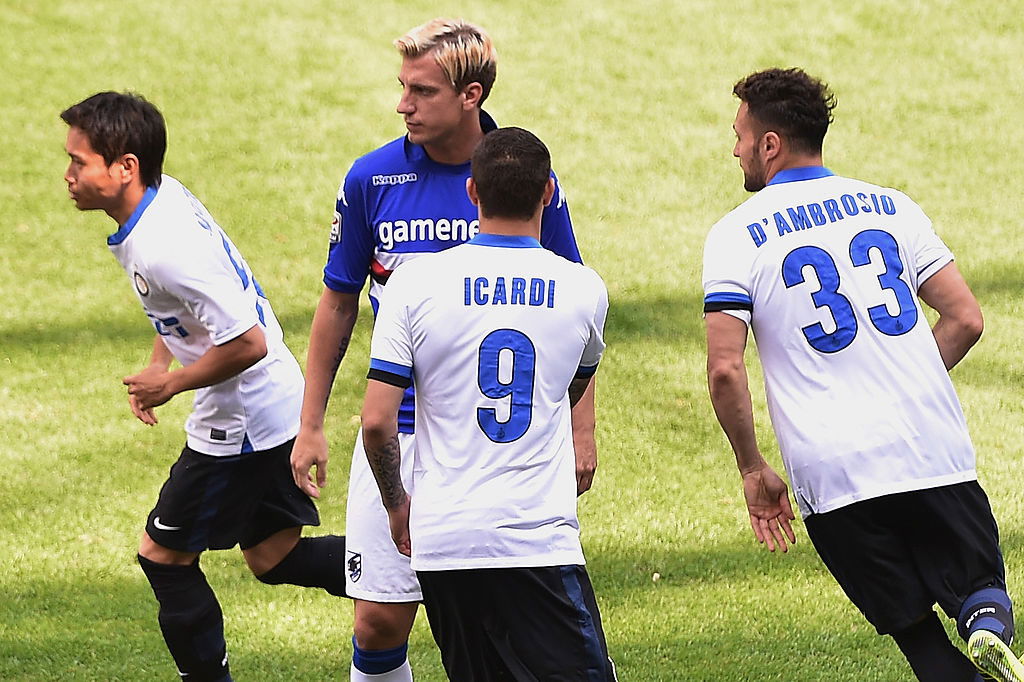 Maxi Lopez and Mauro Icardi
Maxi Lopez and Mauro Icardi used to be friends until they got caught in a very public love triangle.
Lopez was married to model Wanda Nara but they had trouble with their marriage. It was later revealed that Icardi made moves to get with Nara at the time, and the pair are now married.
In a recent game, Lopez refused to shake Icardi's hand before the game and grabbed his crotch as a sign of disrespect to his former friend.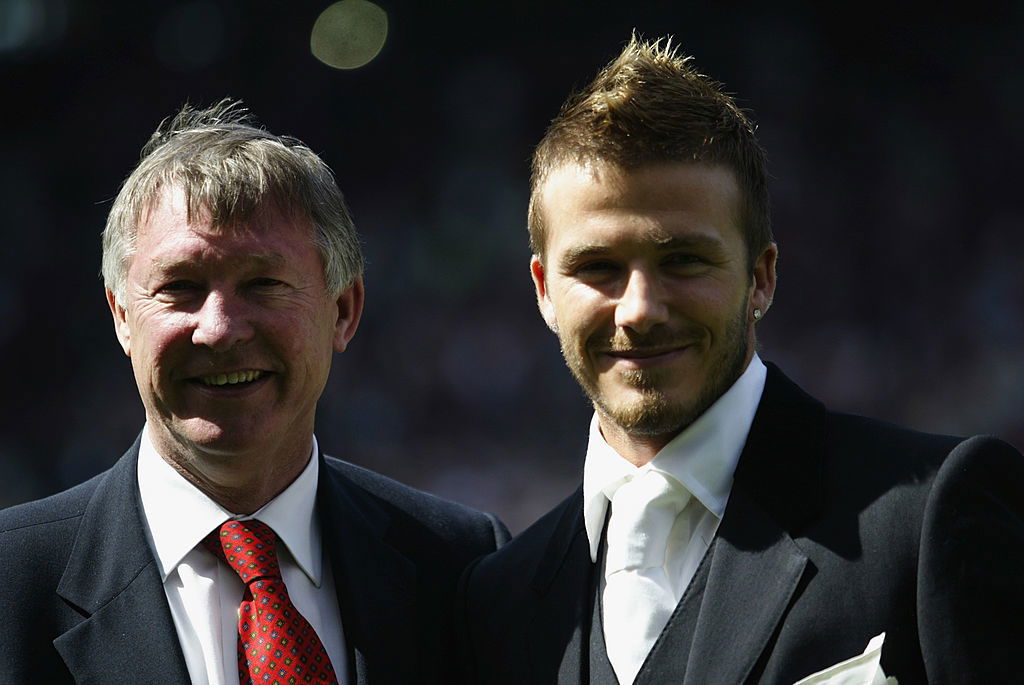 Sir Alex Ferguson and David Beckham
Back in 2003, Ferguson seemed to be getting very angry at the celebrity lifestyle of Beckham.
The friction between the two came to a head in 2003 after Man United lost 2-0 to Arsenal.
Ferguson was giving Beckham one of his infamous hairdryer treatments and kicked a boot in the direction of the midfielder.
The boot hit Beckham above the eye and he needed stitches on a cut caused by the flying boot.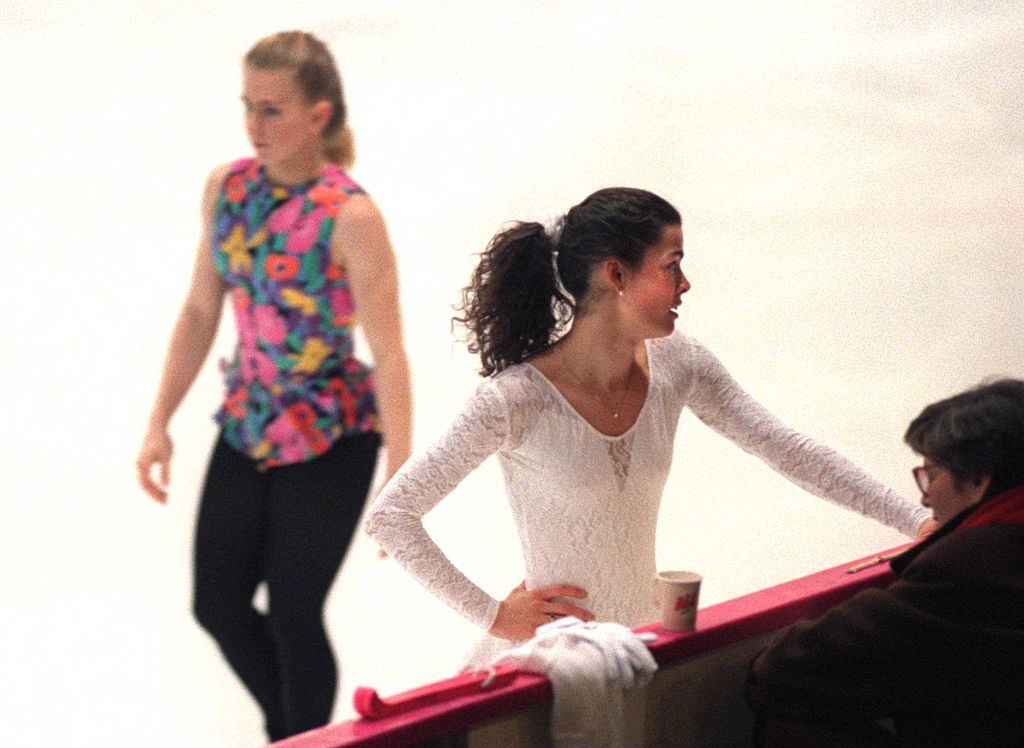 Tonya Harding and Nancy Kerrigan
Tonya Harding and Nancy Kerrigan were teammates but both were going to compete for the gold medal at the 1994 Olympics.
On January 6th, 1994, Kerrigan was attacked at a practice session and was clubbed in the knee with a baton.
Her attacker, Shane Stant, was hired by Harding's ex-husband Jeff Gillooly.
On February 1st, 1994, Gillooly accepted a plea bargain in exchange for his testimony against Harding, and she pleading guilty to conspiring to hinder prosecution of the attackers.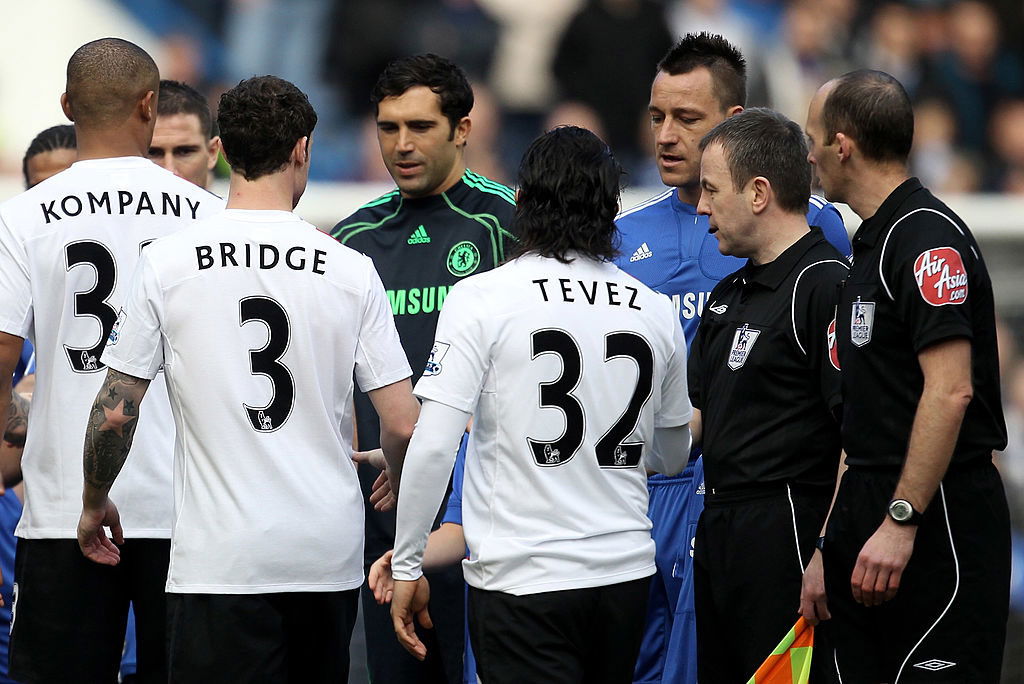 John Terry and Wayne Bridge
Wayne Bridge was having relationship troubles with his partner Vanessa Perroncel.
John Terry said he was acting as a peacemaker, trying to get the pair back together, but soon after, he allegedly had an affair with Perroncel.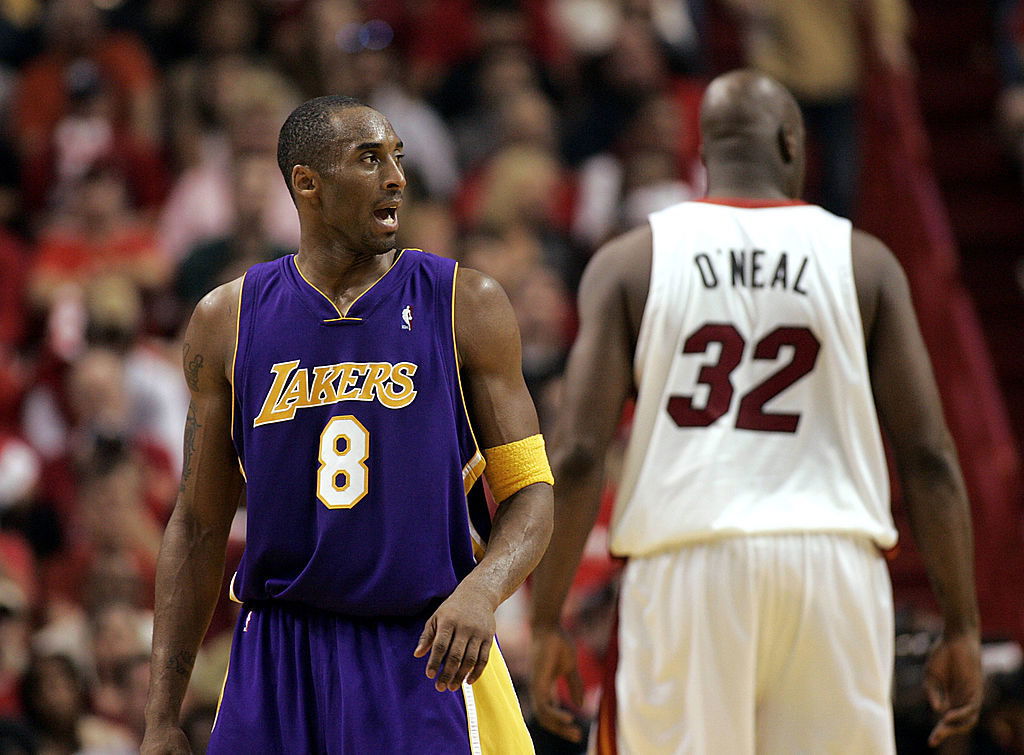 Shaquille O'Neal and Kobe Bryant
This rivalry seems to stem from both players wanting to be the main men on their teams.
In the early 2000s, the LA Lakers were the best team in the NBA, winning three straight championships.
Though they played well together on the court, Bryant and O'Neal weren't friends in the locker room and their poor relationship is said to have been a huge factor in O'Neal moving to the Miami Heat.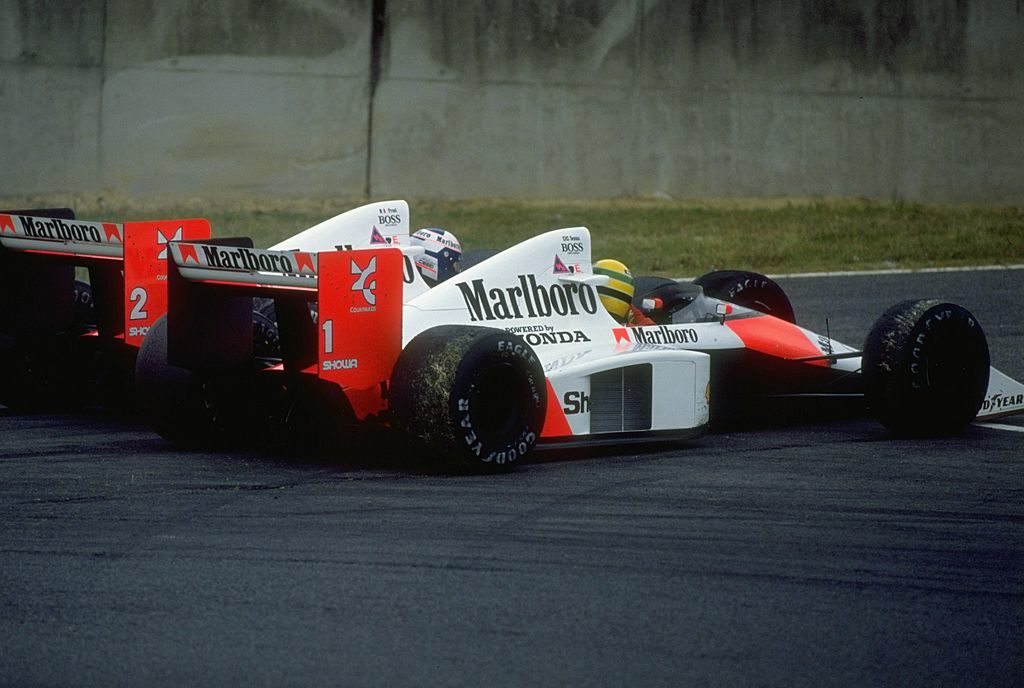 Ayrton Senna and Alain Prost
Ayrton Senna and Alain Prost did not like each other at all. Both were fuelled by a desire to be the best and both drove for McLaren.
However, in a title-deciding Japanese Grand Prix, Prost purposely drove Senna off the road. Senna returned the favour by doing the same to Prost in a later Japanese Grand Prix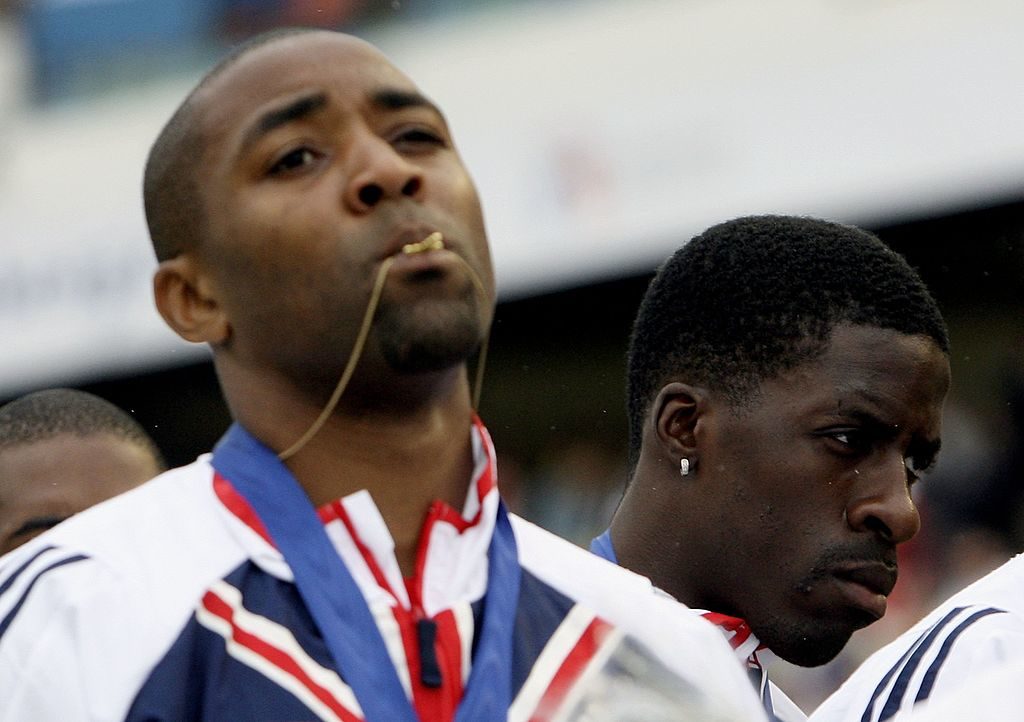 Darren Campbell and Dwain Chambers
In 2003, Dwain Chambers tested positive for steroids and served a two-year ban.
Upon his return, he was re-instated into the Great Britain squad for the 2006 European Championships.
Campbell disagreed with the decision to let him back in, but his protest was ignored.
The pair were part of the four-man team who won gold in the 4 x 100m relay but Campbell refused to take part in the lap of honour.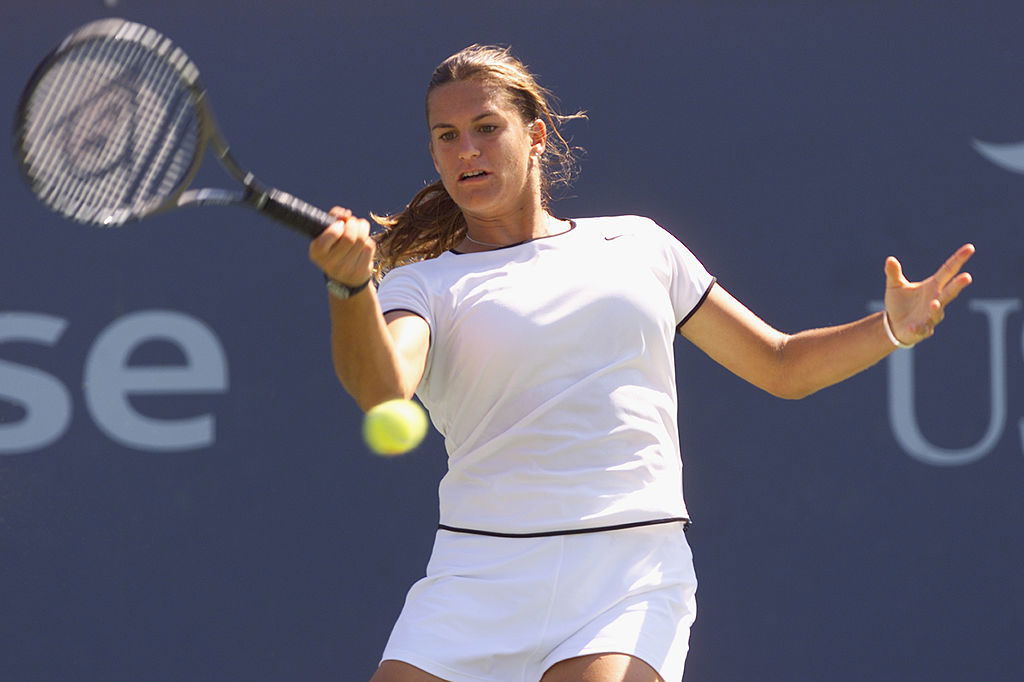 Natalie Tauziat and Amelie Mauresmo
French tennis players Natalie Tauziat and Amelie Mauresmo fell out after Tauziat made comments about Mauresmo's sexuality in a book.
Tauziat criticised Mauresmo for openly showing affection for her female partner in public and this angered Mauresmo.
Ahead of the Olympic Games in Sydney in 2000, Mauresmo refused to play on the French team if Tauziat was also selected, so Tauziat ended up being dropped.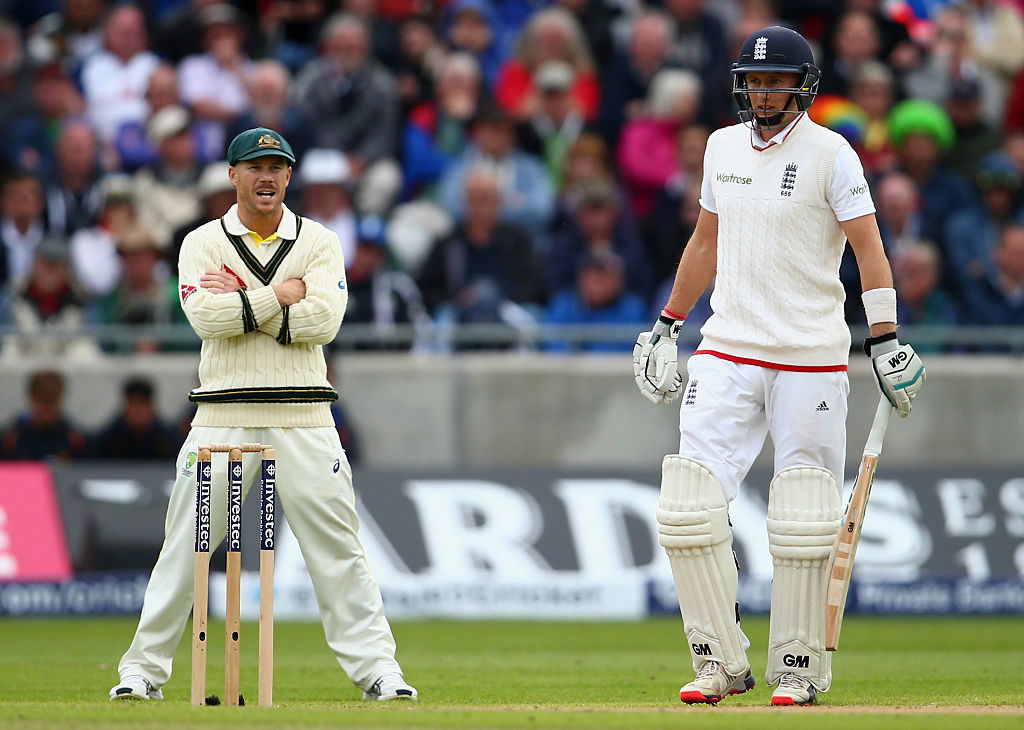 Joe Root and David Warner
After England's win over Australia in June 2013, players from both teams ended up in the Walkabout bar in Birmingham.
During the evening, Warner threw a punch at Root and he was suspended by Australia.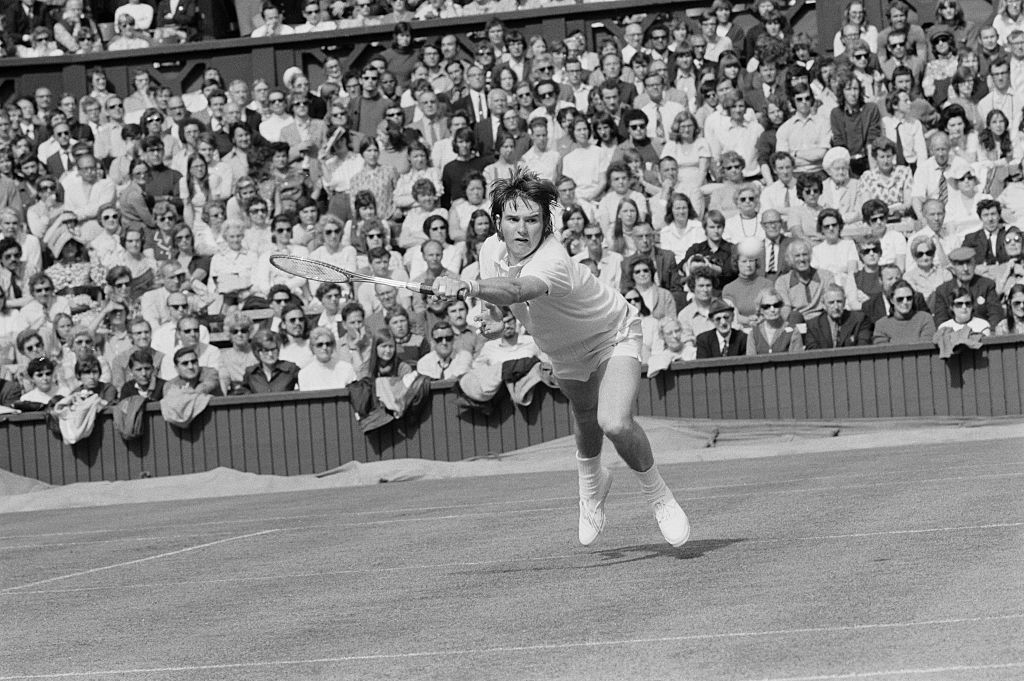 Jimmy Connors and Arthur Ashe
When Jimmy Connors refused to join the US Davis Cup team, Arthur Ashe called him "unpatriotic", which lead to the former suing the latter.
From then on, the pair had a frosty, at best, relationship with Ashe saying:
"Every time I passed Connors in the locker room, it took all my willpower not to punch him in the mouth."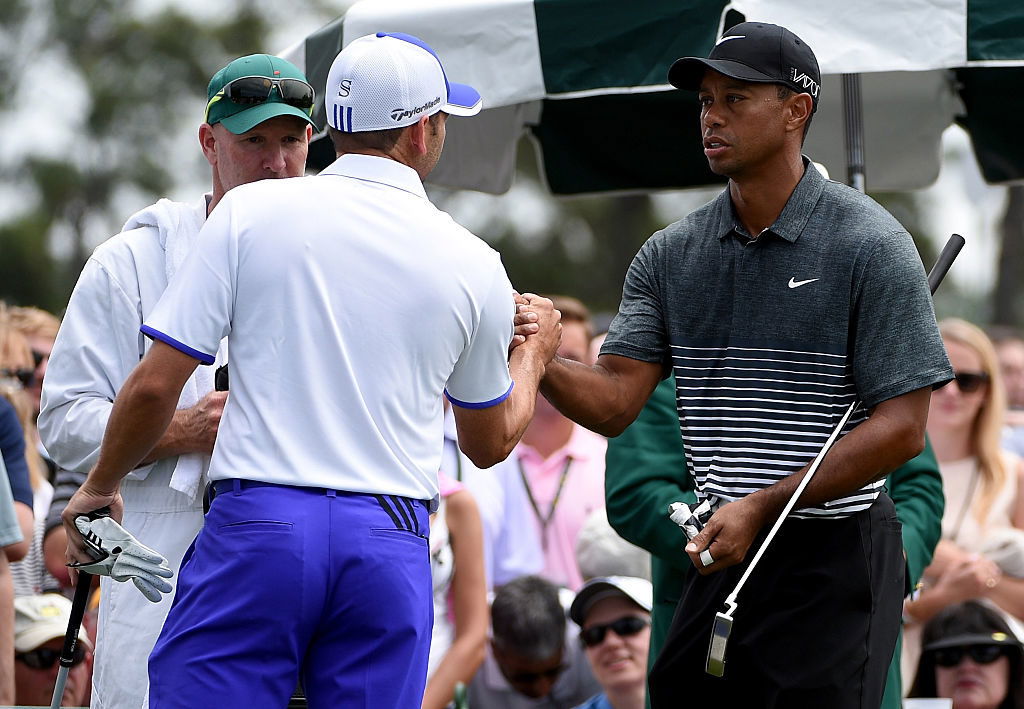 Sergio Garcia and Tiger Woods
This pair have been feuding since 1999.
Various incidents have taken place such as Garcia blaming Woods for an errant stroke as Tiger incited the crowd by pulling a club as Sergio prepared to hit his shot.
Garcia made a comment about Woods and fried chicken, which some took to be a racial slur although the Spaniard strongly denied that was the case.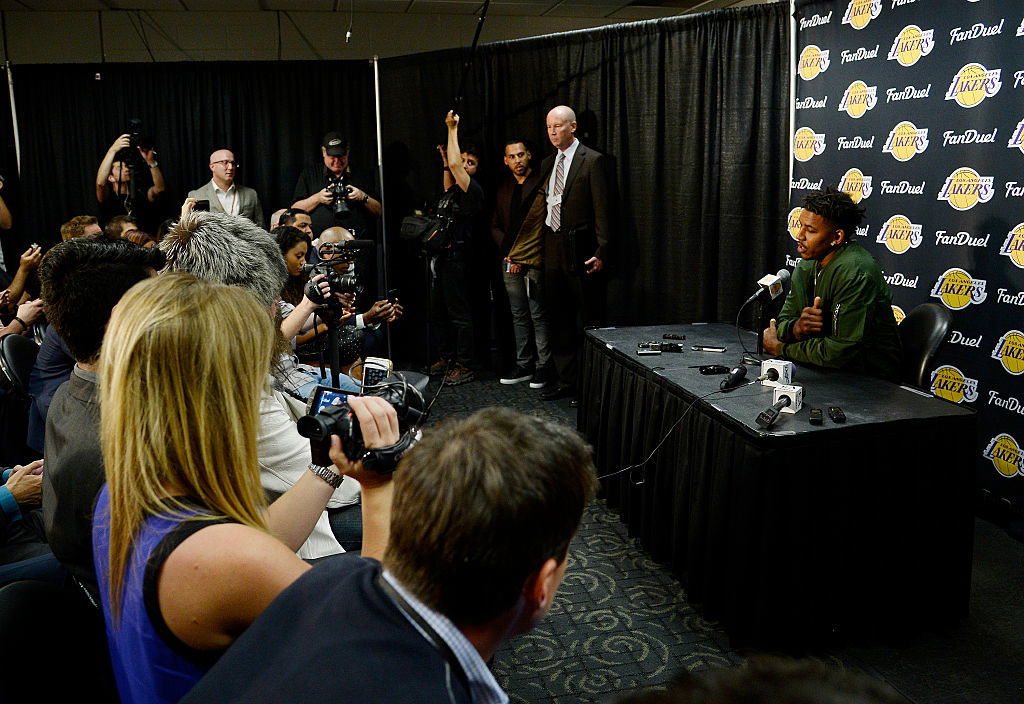 D'Angelo Russell and Nick Young
D'Angelo Russell has been in the spotlight recently after a video he secretly recorded of his LA Lakers teammate Nick Young, speaking about alleged affairs became public.
Young is in a relationship with music star Iggy Azalea but spoke about affairs with other women as Russell secretly filmed it.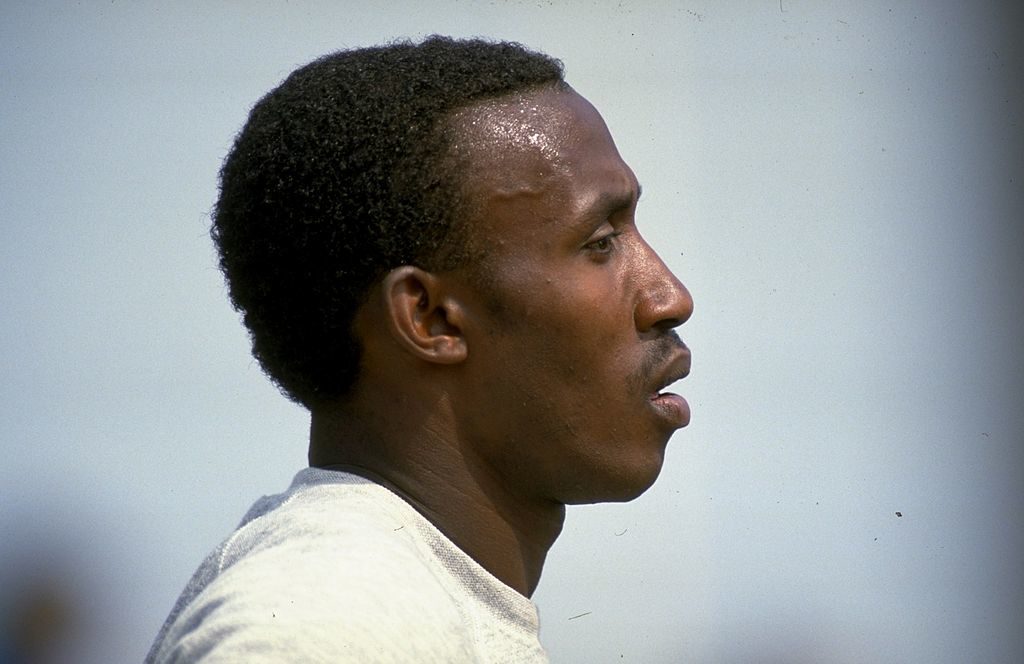 Linford Christie and Sebastian Coe
Back in the 1980s, Christie and Coe fell out when they were team-mates for Great Britain after Coe accused Christie of a disruptive influence on the team.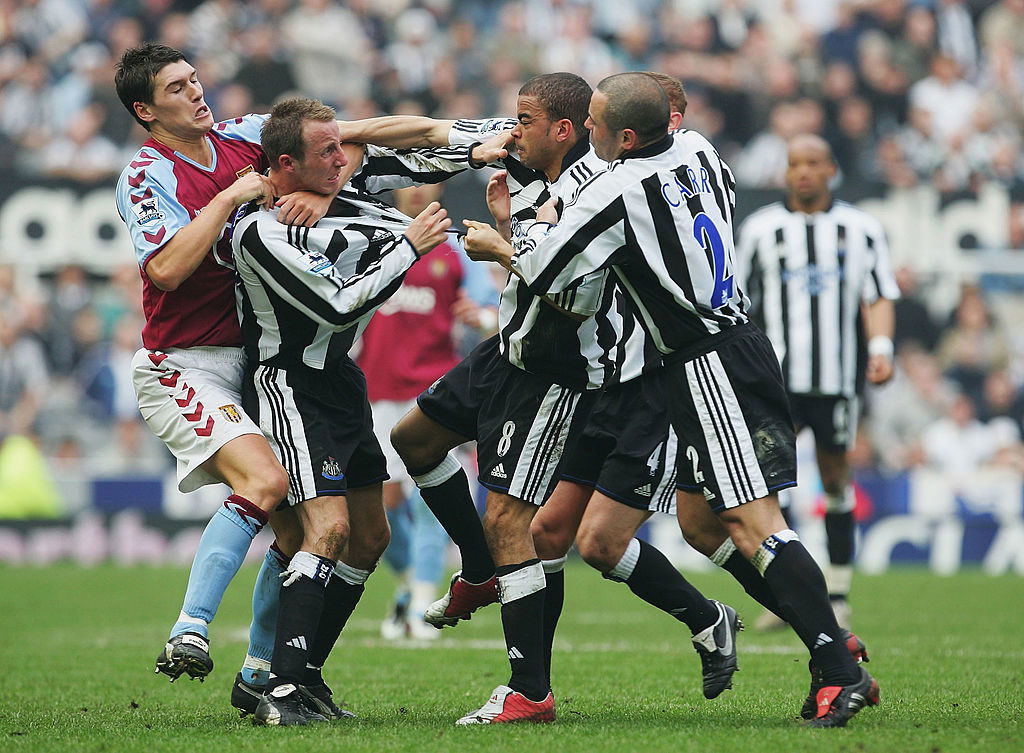 Lee Bowyer and Kieron Dyer
In April 2005, Newcastle lost 3-0 to Aston Villa in a game best remembered for teammates Bowyer and Dyer having a brawl on the field.
Newcastle fined Bowyer £250,000 and the FA also fined him £30,000.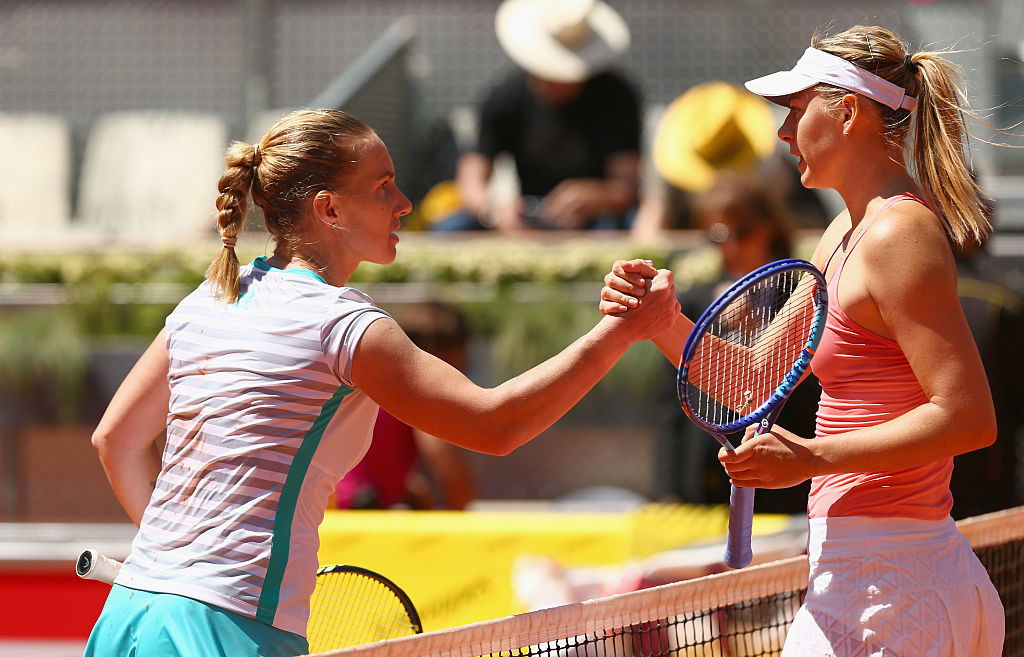 Maria Sharapova and Svetlana Kuznetsova
Russian duo Maria Sharapova and Svetlana Kuznetsova may be compatriots but they aren't exactly friends.
In fact, speaking about Sharapova, Kuznetsova once said:
"All you read is about how elegant and graceful she is. Quite frankly, I've had enough of that. If someone wants to make a fashion statement, they should go on stage, and not on a tennis court."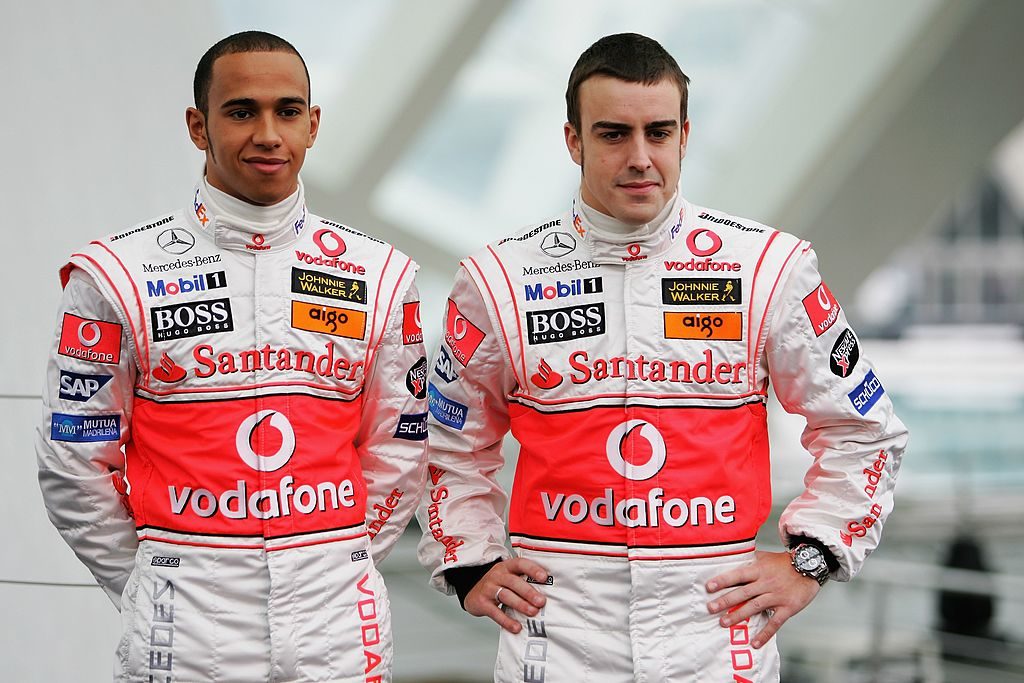 Lewis Hamilton and Fernando Alonso
In 2007, Hamilton thought he should be McLaren's senior driver ahead of Alonso, which caused tension.
Later that season, Hamilton ignored team orders to let Alonso pass him during a qualifying session in Hungary and Alonso retaliated by blocking Hamilton in the pits.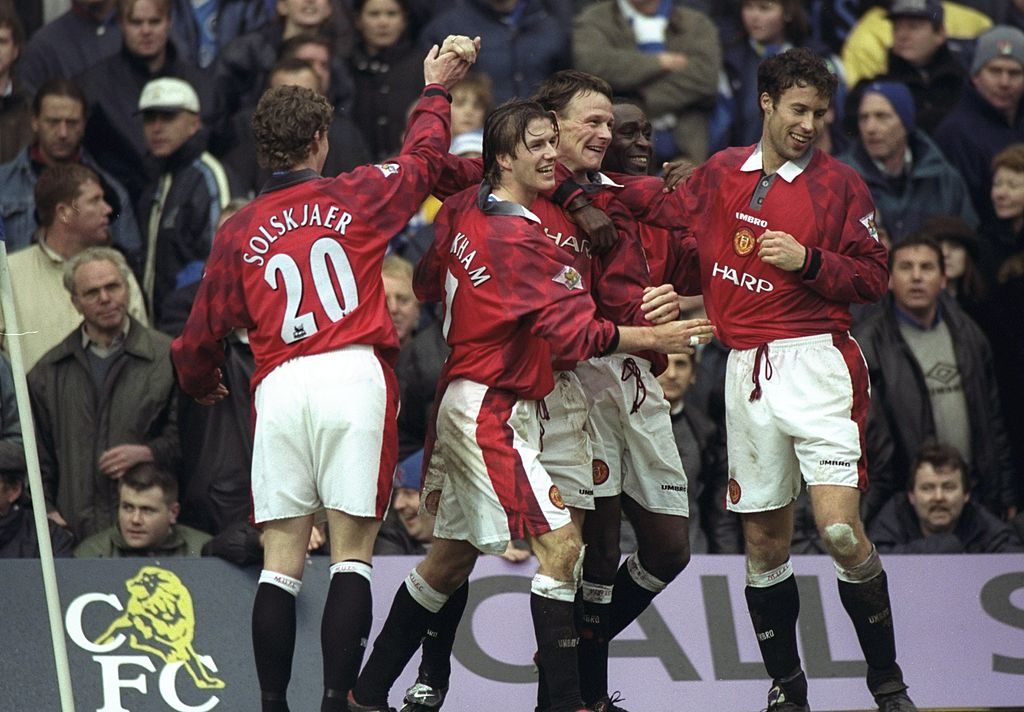 Teddy Sheringham and Andy Cole
Despite winning the treble together in 1990, Teddy Sheringham and Andy Cole did not like each other.
In a game against Bolton Wanderers in 1998, the pair had words after Sheringham said Cole was at fault for a Bolton goal. The pair's relationship broke down there and then, and they reportedly didn't speak to each other from that point on.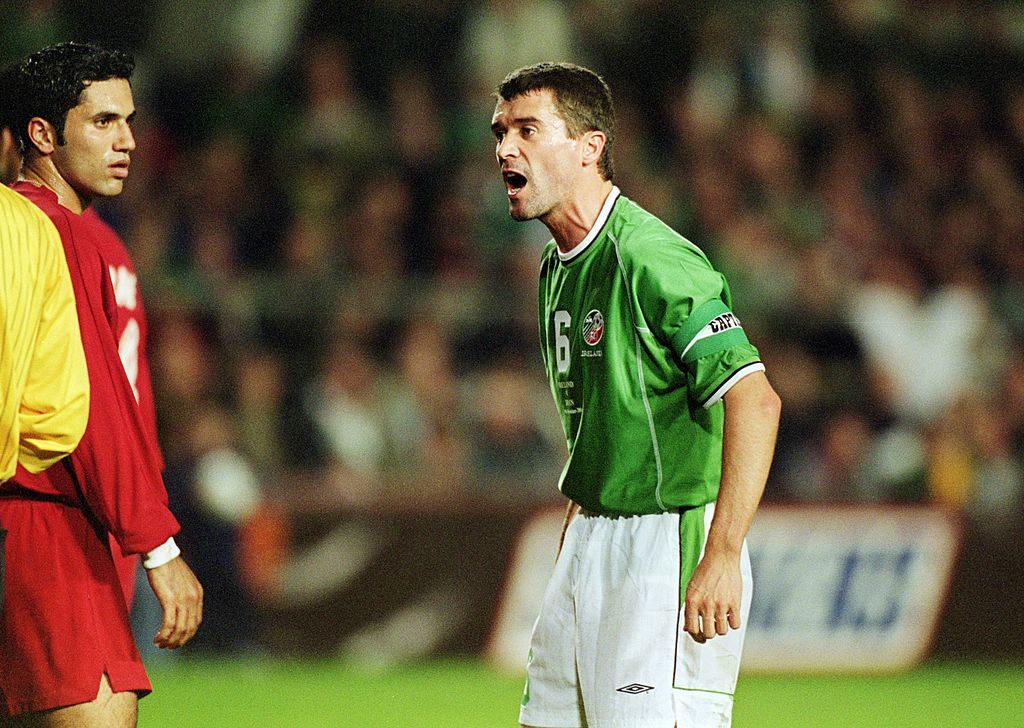 Roy Keane and Mick McCarthy
At the 2002 World Cup, Keane criticised McCarthy for his set up and walked out on the team saying:
"I didn't rate you as a player, I don't rate you as a manager and I don't rate you as a person. You can stick the World Cup up your b*******."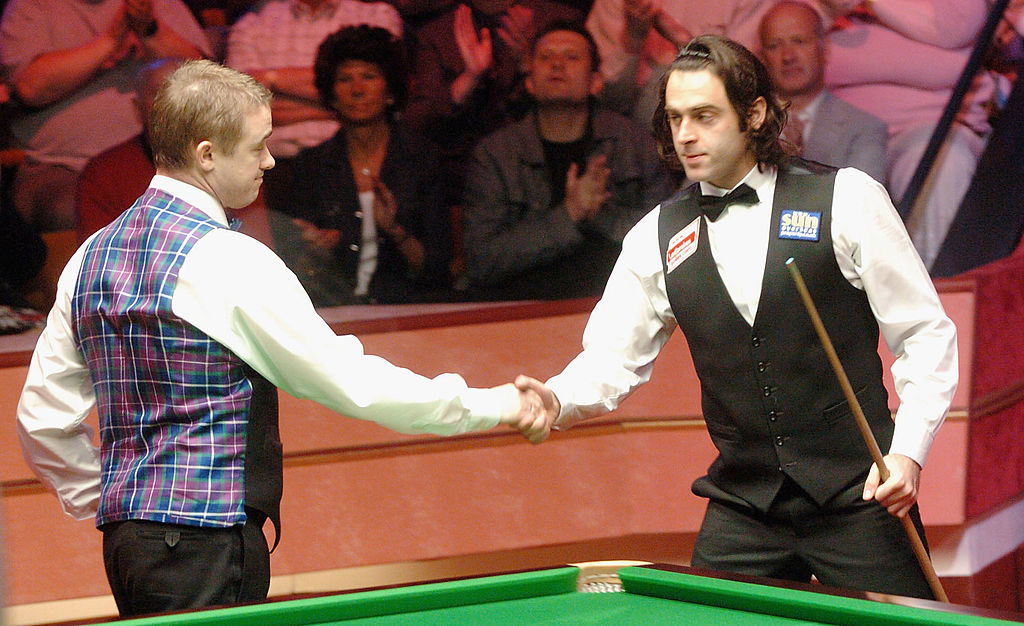 Ronnie O'Sullivan and Stephen Hendry
O'Sullivan has never been a fan of Hendry, criticising his slow play and once walked out of a UK Championship quarter-final match against the Scotsman.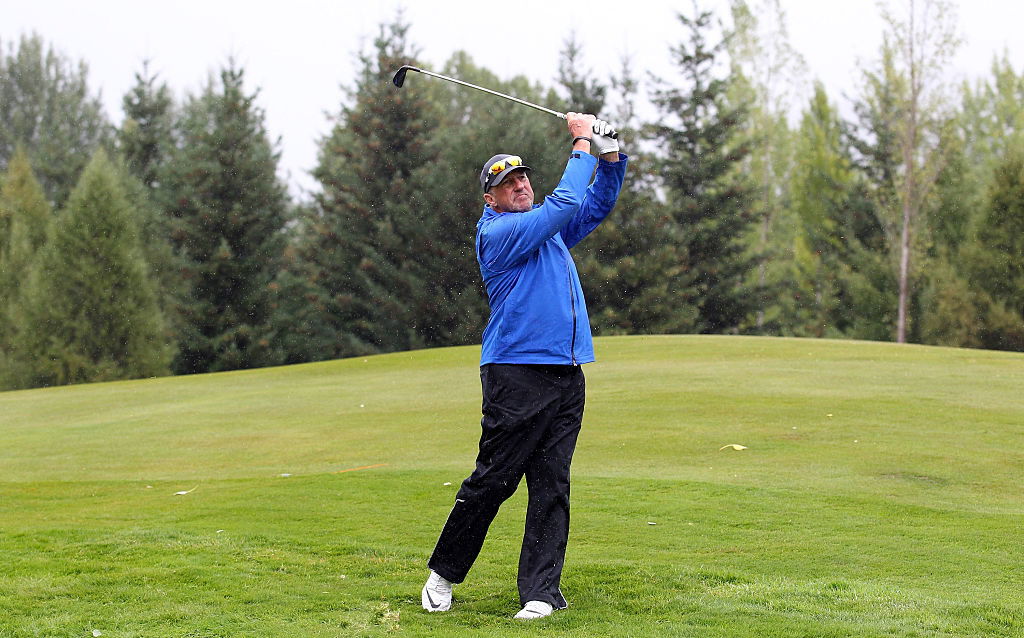 Ian Chappell and Ian Botham
This feud has been going on for over 30 years. It started in Melbourne in 1977 when the pair fell out at a bar.
Both have differing stories about what happened, Botham says Chappell was slagging of English people while Chappell claims Beefy was criticising Australians.
Either way, the pair had a physical altercation and they still don't speak to each other to this day.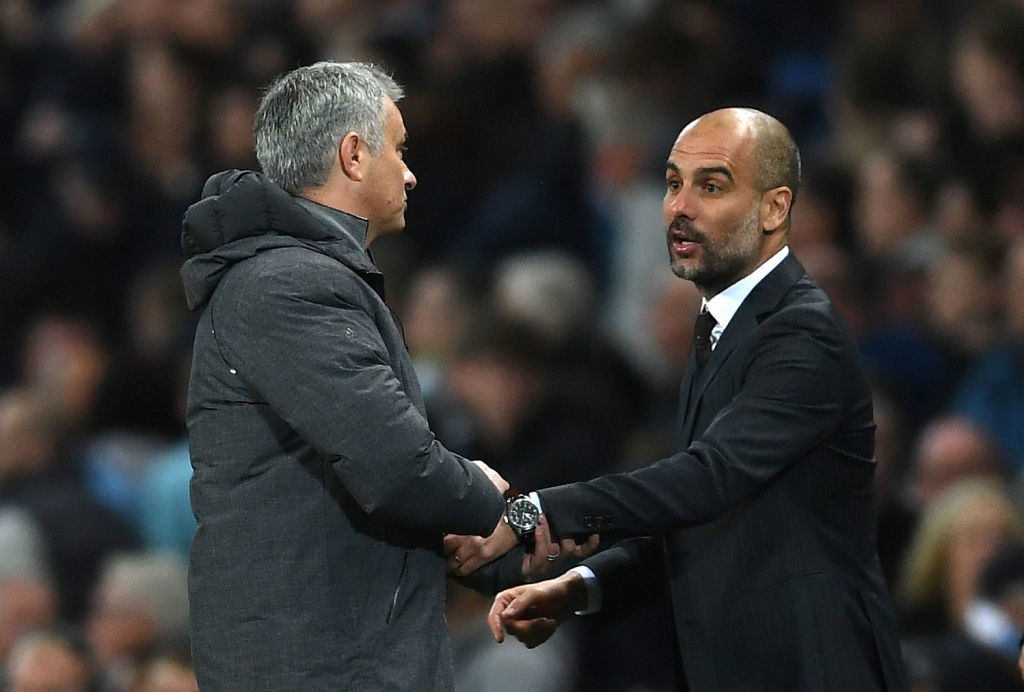 Pep Guardiola and Jose Mourinho
The pair have been involved in a long-term feud which began in Spain – Guardiola's Barcelona against Mourinho's Real Madrid. The battle recently continued in Manchester, however, it is Guardiola who has came out on top over the years.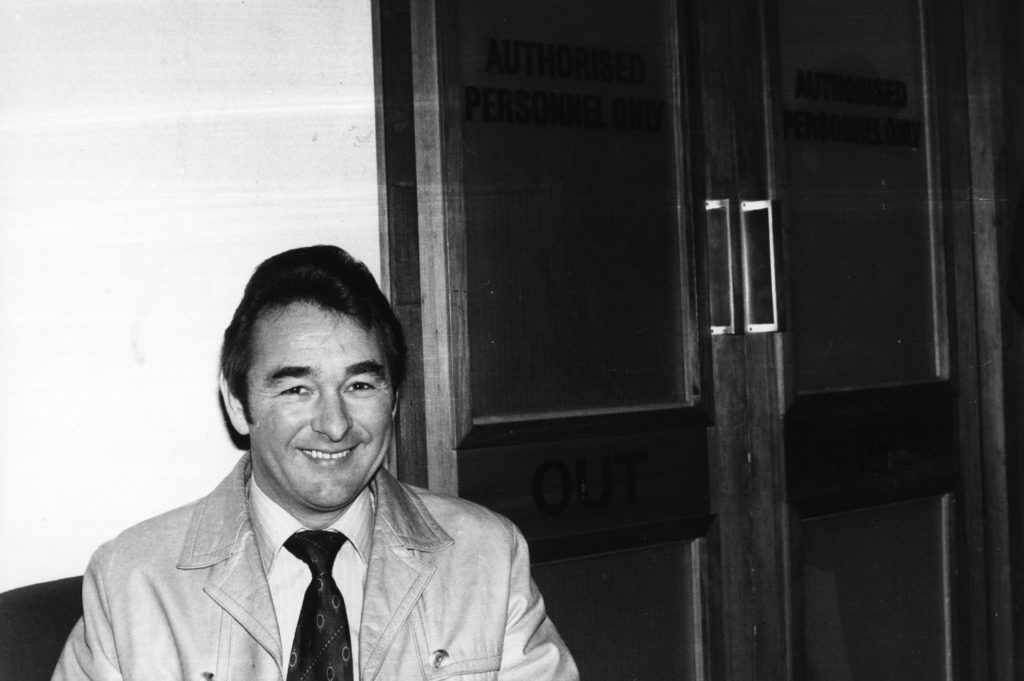 Brian Clough and Don Revie
One of the best footballing feuds came in the 1970s between Clough and Revie. Clough openly admitted he didn't like Revie in an interview, and his dislike for the Leeds United great grew after Revie was appointed as England boss, something Clough always wanted to achieve. 
---