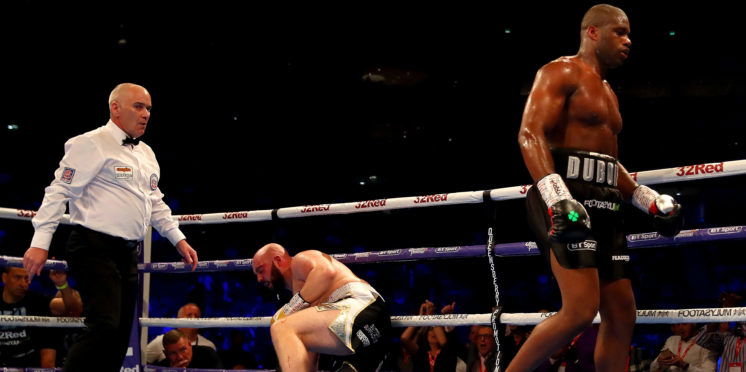 The Good, the Bad and the Ugly: Best and Worst of July
The sport of boxing in July was always going to have a lot to live up to. June, after all, had witnessed what was arguably one of the biggest upsets of all time. With the football season finished for the summer, it was boxing that was now the main topic of conversation, whether at work, in a bar or on a train, there were not many that did not have something to say, "he clearly wasn't right", "he gassed", " he took him too lightly", "he quit". Everyone and his mum had suddenly become an expert on the "sweet science". One thing was for sure, boxing was now buzzing, but with Anthony Joshua's shock defeat at the hands of Andy Ruiz Jr now in the past, could July continue where June had left off by bringing boxing back to the glory days of the 80's and 90's? It turned out to be a mixed bag.
The Good
The highlight of July can only be awarded to the ageless warrior Manny Pacquiao. In a match many assumed to be his last, the "Pac Man" turned back the clock with a vintage performance in winning a split decision over the now former WBA Super World Welterweight champion Keith "One Time" Thurman. Boxing's only ever eight-weight world champion also took a unanimous decision victory over father time in the process. What more can one man achieve in an already unprecedented career?
Amidst rumours of knocking out Anthony Joshua in sparring, Daniel Dubois had been boxing's worst kept secret. Dubois finally introduced himself to the big-time, showing a frightening display of skill and power with his fifth round destruction of the previously unbeaten Nathan Gorman. For many this was a first glimpse at the future of boxing's glamour division. Not too many will be in a rush to face this beast.
With the 'cold war' consisting of promoter rivalries, television companies and streaming services at an all-time high, an honorable mention must go to promoters Top Rank and Matchroom for pulling together to match undefeated world champions Jose Ramirez and Maurice Hooker in unification of their respective 140lbs titles. Ramirez was victorious in a classic encounter which will elevate him to "pound for pound" status, Hooker who was gracious in defeat will surely come again. Messrs Arum and Hearn the boxing world salutes you.
The Bad
After an unsuccessful bid to dethrone welterweight kingpin Terence Crawford, Saudi Arabia played host to the return of Amir Khan. Bad was an understatement. The whole card was truly farcical. It began with Hughie Fury (cousin of Tyson) taking on thirty eight year old former world champion Samuel Peter. It was a foul filled hug fest from the start, Fury as we have now become accustomed, was far too passive and the only significant punch thrown by Peter was taken cleanly on the nose by the referee. Those that witnessed this debacle would have been thankful when Peter cited a shoulder injury in round seven that prevented him from continuing. It truly was a stinker!
It was then Khan's turn to take center stage. His opponent Billy Dib had jumped up three weight divisions for the contest and was in survival mode from the opening bell. The slaughter ended in the fourth round when the Aussie's corner mercifully threw in the towel to save their man from further punishment. Khan earned a reported £7million for the mismatch, he then had the audacity to call out Manny Pacquiao in his post fight interview. Could there possibly be anyone more undeserving of challenging the Filipino legend?
The Ugly
Corruption has long been associated with boxing, links to organised crime, tampering of gloves, unscrupulous judging and now more recently the use of performance enhancing drugs have all cast a dark shadow over our sport. July saw corruption rear its ugly head on more than one occasion.
Although the correct winner was announced in the Thurman vs. Pacquiao bout, the scorecard of judge Glenn Feldman fell largely under the radar. If his 114-113 card in favor of Thurman was not of a criminal nature then he must be another incompetent judge that should contemplate a career change.
Boxing was dragged further into disrepute when long time number one contender to the heavyweight championship of the world Dillian Whyte found himself on the wrong side of UKAD drug testing. At the time of writing it was confirmed that Whyte had passed all VADA tests that were taken before and after his world title eliminator against Columbia's Oscar Rivas, however, the UKAD results are yet to be addressed. It is apparent that PED's are now rife in the sport and there are many opinions of the punishments that should be inflicted upon the perpetrators, but currently there is little or no deterrent. During a month when two brave warriors paid the ultimate price inside the ring, it is a sickening thought that some fighters are actively seeking an unfair advantage that could lead to severe injury or even death. Exactly how deep the problem is embedded into the sport is now a real issue.
This article could not be complete without paying homage to the fallen. Maxim Dadashev and Hugo Santillan both sadly lost their lives in pursuit of their dreams and the boxing world is in mourning of their loss. Please visit  https://www.gofundme.com/f/madmaxdadashev
A final ten count was given to boxing legend Pernell Whitaker, sadly taken from us in a road accident in Virginia. Not the most concussive of punchers "Sweet Pea" was often overlooked in the mythical list of all-time "pound for pound" greats, but for the real aficionados that appreciate the art of "hit, not be hit" they know all too well that his defensive prowess and cat like reflexes made him one of the very best to grace the sport. Rest in peace champ, you will forever be missed.
---