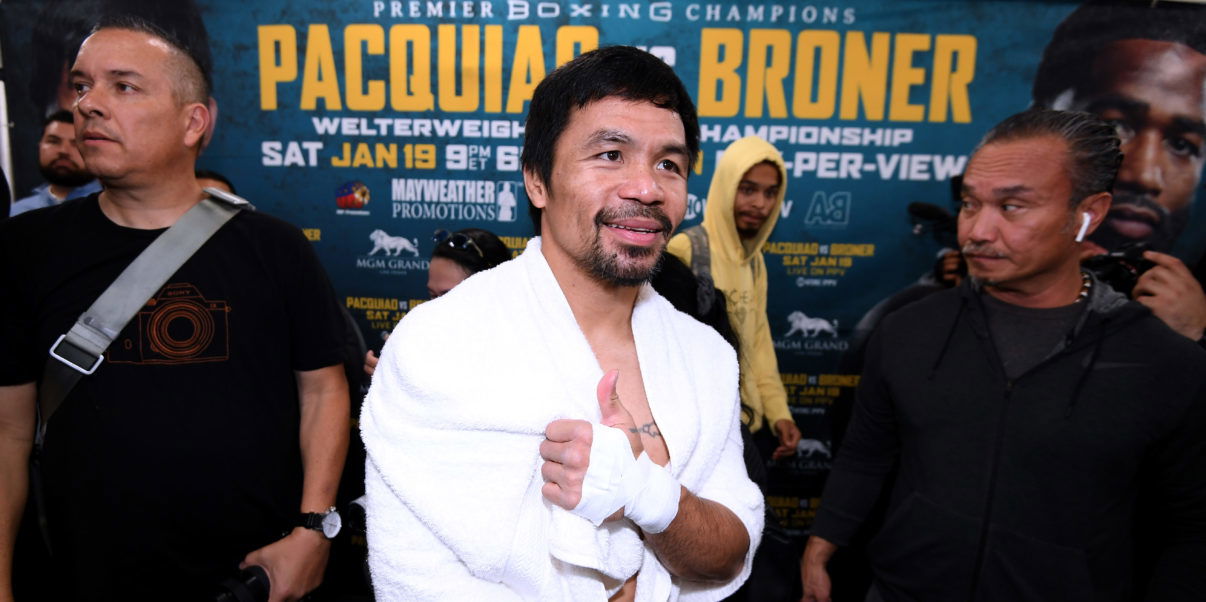 The 20-best pound-for-pound boxers of the past 20 years
Manny Pacquiao is preparing for his 70th professional fight on Saturday night as he defends his WBA regular welterweight championship against American Adrien Broner.
The Filipino boasts a healthy 60 wins, two draws and 7 losses in his professional career, which began way back in January 1995.
Arguably the first 'big fight' of 2019, Broner was once described as the heir to Floyd Mayweather's throne and the American has an impressive 33 wins from his 37 professional bouts.
Pacquiao will return to the MGM Grand in Las Vegas for the clash with Broner, with former rival Mayweather recently confirming his appearance at ringside for the highly anticipated clash, amid rumours of a sensational rematch between Pacquiao and Mayweather.
Pacquiao, who turned 40 last month, and Mayweather, 41, are undeniably two of the best pound-for-pound boxers of all time, so here at Read Boxing, we've decided to take a look at the top 20 pound-for-pound boxers over the past 20 years.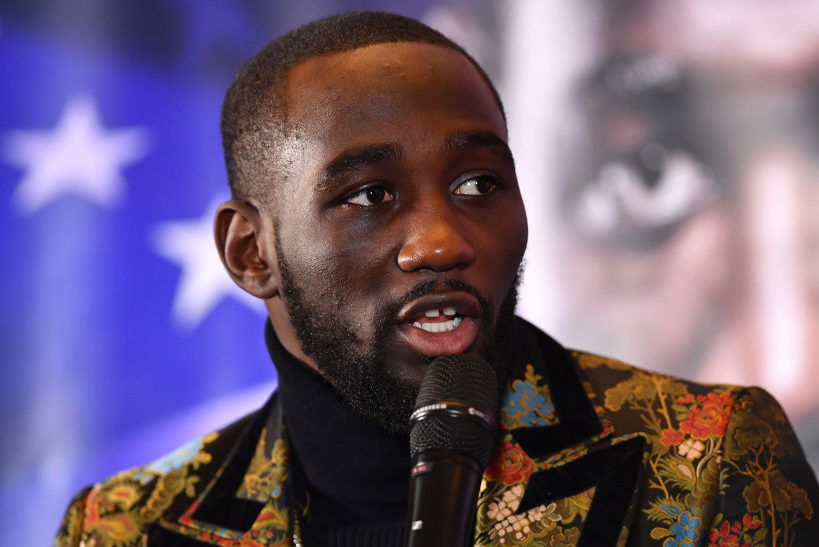 20. Terence Crawford
Current WBO welterweight champion Terence Crawford recently announced that he will face Brit Amir Khan on April 20. The American boasts an impressive 34-0 professional record and became a three-division champion in June. Crawford also previously won all four junior welterweight belts in 2017 and the 31-year-old has shown no signs of slowing up.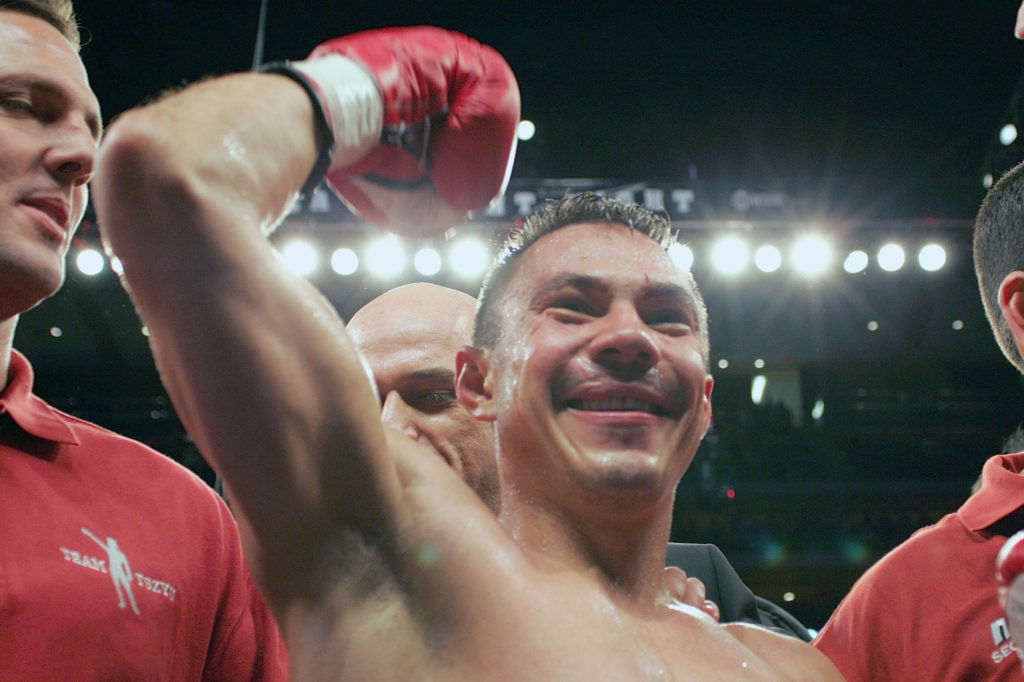 19. Kostya Tszyu
Russian-born Kostya Tszyu shone between 1992-2002, defeating 30 opponents during that time. A Russian who became an Australian citizen, Tszyu became a three-belt champion in 2001 and called an end to his boxing career in 2005 after a defeat to Ricky Hatton in Manchester.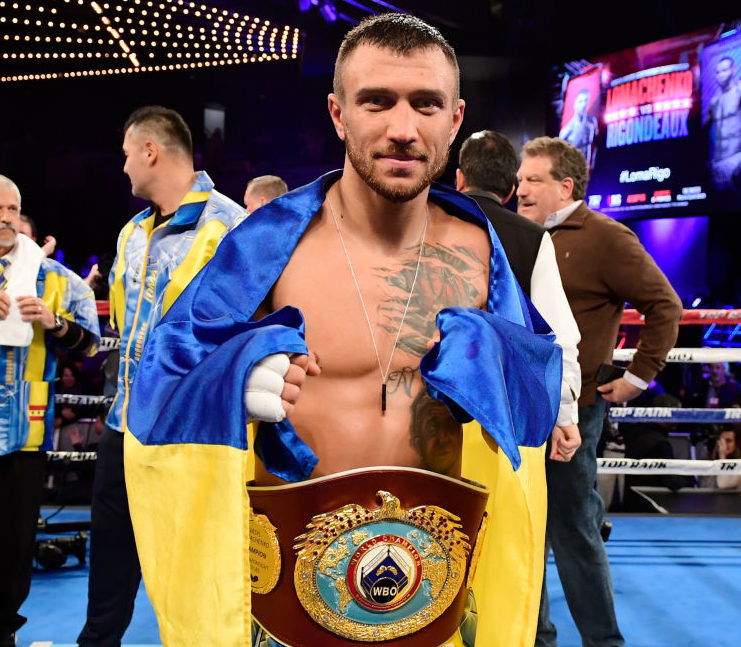 18. Vasyl Lomachenko
Ukrainian Vasyl Lomachenko won a world title in his third ever professional fight. The 30-year-old reportedly boasts an impressive 396-1 amateur record and has defeated high-level fighters in three divisions during his professional career. The 30-year-old recently brushed aside the likes of Nicholas Walters, Guillermo Rigondeaux and Jorge Linares, with his last bout coming against Jose Pedraza last month.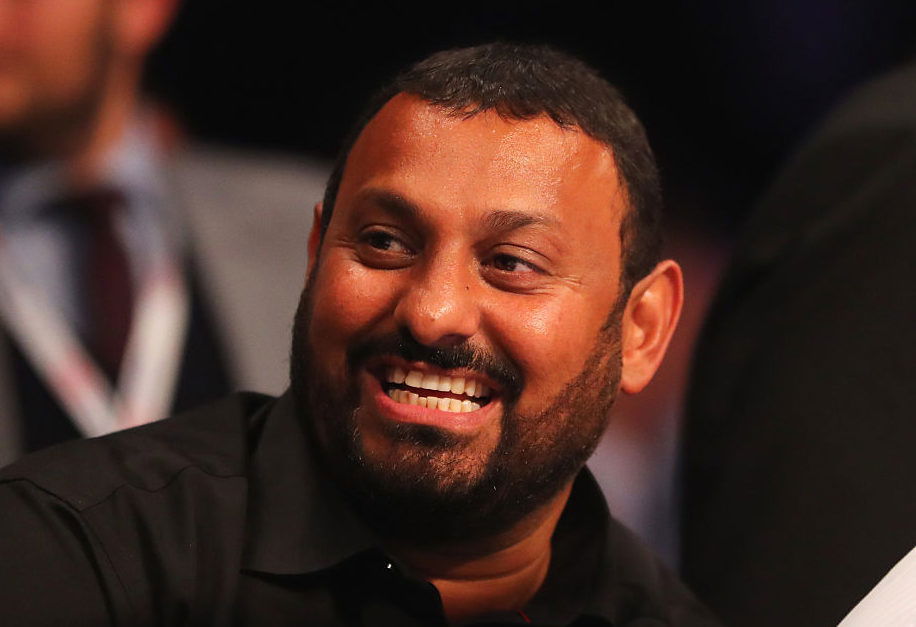 17. Naseem Hamed
Known as 'Prince', Naseem Hamed was one of the most unique boxers during the 1990s and early 2000s. The Sheffield-born boxer boasted an impressive 36-1 record and held a featherweight title for six years, where he would go on to defend it 15 times. Now 44, Hamed had to retire back in 2002 aged 28 due to hand trouble but remains one of the greatest pound-for-pound boxers.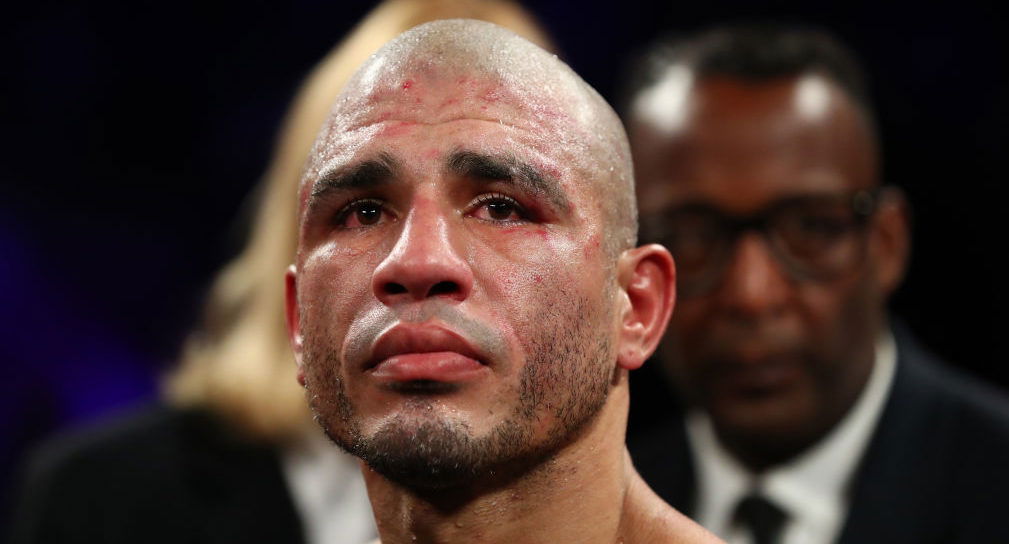 16. Miguel Cotto
Miguel Cotto remains the only ever Puerto Rican four-division champion. Despite Las Vegas defeats to Floyd Mayweather and Manny Pacquiao, Cotto had some memorable victories. Possibly Cotto's career highlight was stepping up a division and defeating Sergio Martinez for the lineal middleweight title in 2014. Cotto retired in 2017 following a defeat to Sadam Ali and finished with a professional record of 41-6.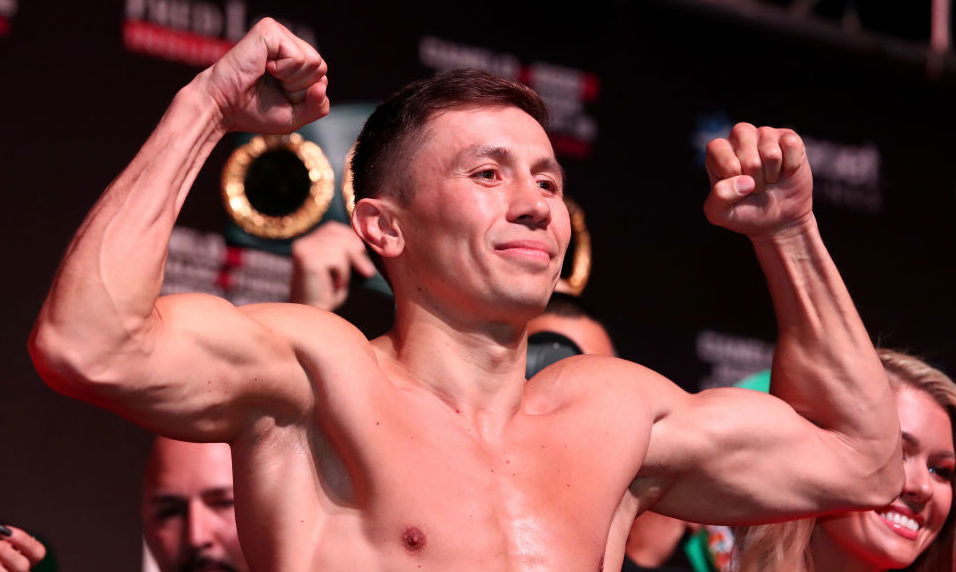 15. Gennady Golovkin
Kazakhstan middleweight Gennady Golovkin has been known for his knockout power during his career, which began back in 2006. The 36-year-old, who has knocked out 34 opponents in his 38 victories, has recently been involved in an epic rivalry with Saul "Canelo" Alvarez. GGG defended his middleweight title a record-tying 20 times and has defeated the likes of Kell Brook, Daniel Jacobs and David Lemieux over the past four years.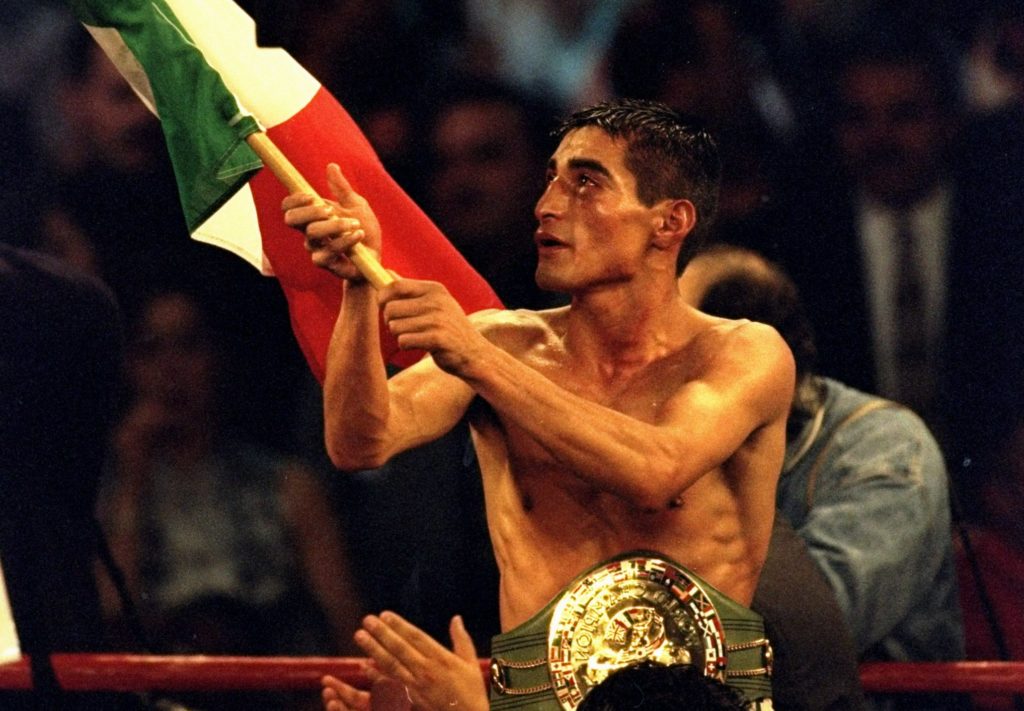 14. Erik Morales
Mexican brawler Erik Morales dominated during the 1990s and early 2000s, with his best victory coming against Manny Pacquiao in 2005. The four-division champion went on to lose twice against Pacquiao in 2006, however, Morales will also be remembered for taking a super bantamweight belt off Hall of Famer Daniel Zaragoza in 1997. Now 42, Morales retired at the age of 36, after losing to Danny Garcia in 2012.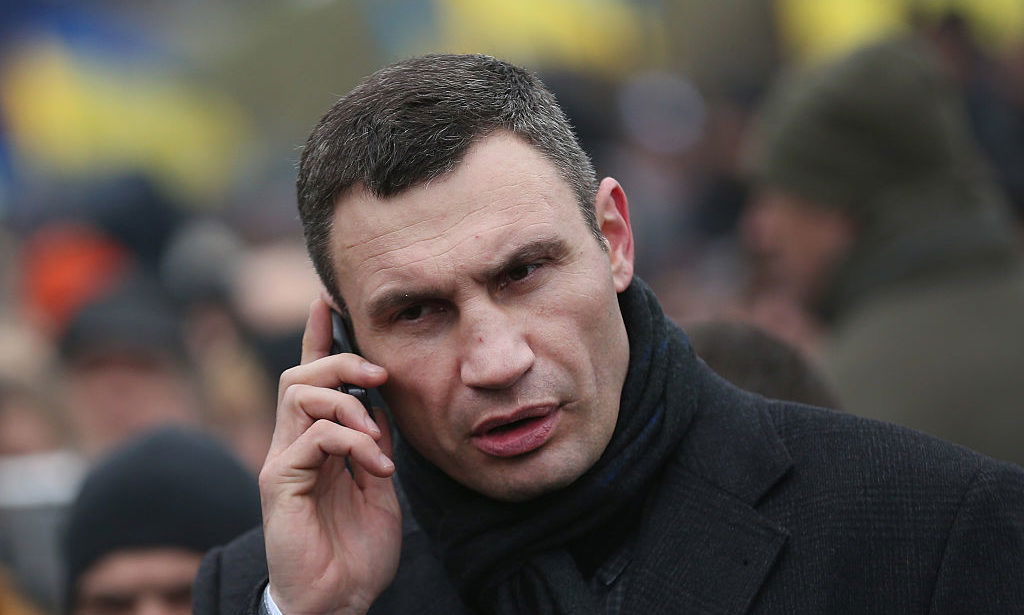 13. Vitali Klitschko
Vitali Klitschko will be known as one of the most dominant heavyweights in boxing history. The 41-year-old won 45 of his 47 professional bouts, losing to Chris Byrd in 2000 and Lennox Lewis in 2003. The Ukrainian, who spent four years outside the ring between 2004-2008 due to injury, enjoyed a two-title-reign run, eventually retiring in 2012 after victory over Manuel Charr.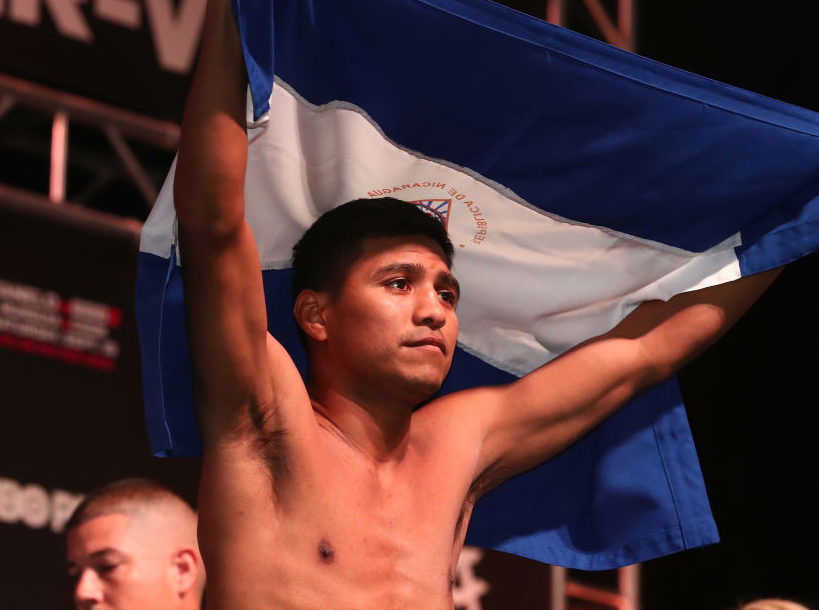 12. Roman Gonzalez
Nicaraguan Roman Gonzalez has won titles from  minimumweight level up to super flyweight level during his career which began in 2005. The 31-year-old won all of his 47 professional fights before consecutive defeats to Thai flyweight Srisaket Sor Rungvisai. Despite the defeats in 2017, Gonzalez remains one of the best pound-for-pound fighters over the past two decades.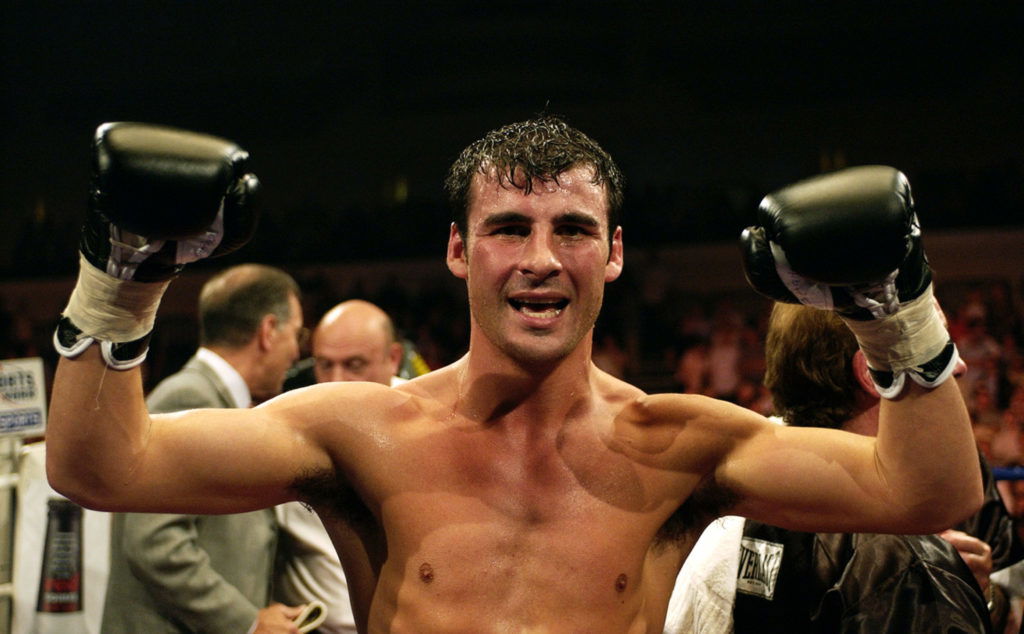 11. Joe Calzaghe
Welshman Joe Calzaghe dominated the middleweight division for almost 10 years, retiring in 2008 after American victories against Bernard Hopkins and Roy Jones Jr. Calzaghe finished his career with an incredible 46-0 record, defending his belt a record 21 times. The Welshman's most iconic fight came in 2007, where he unified the division with a memorable victory over Mikkel Kessler at the Millennium Stadium.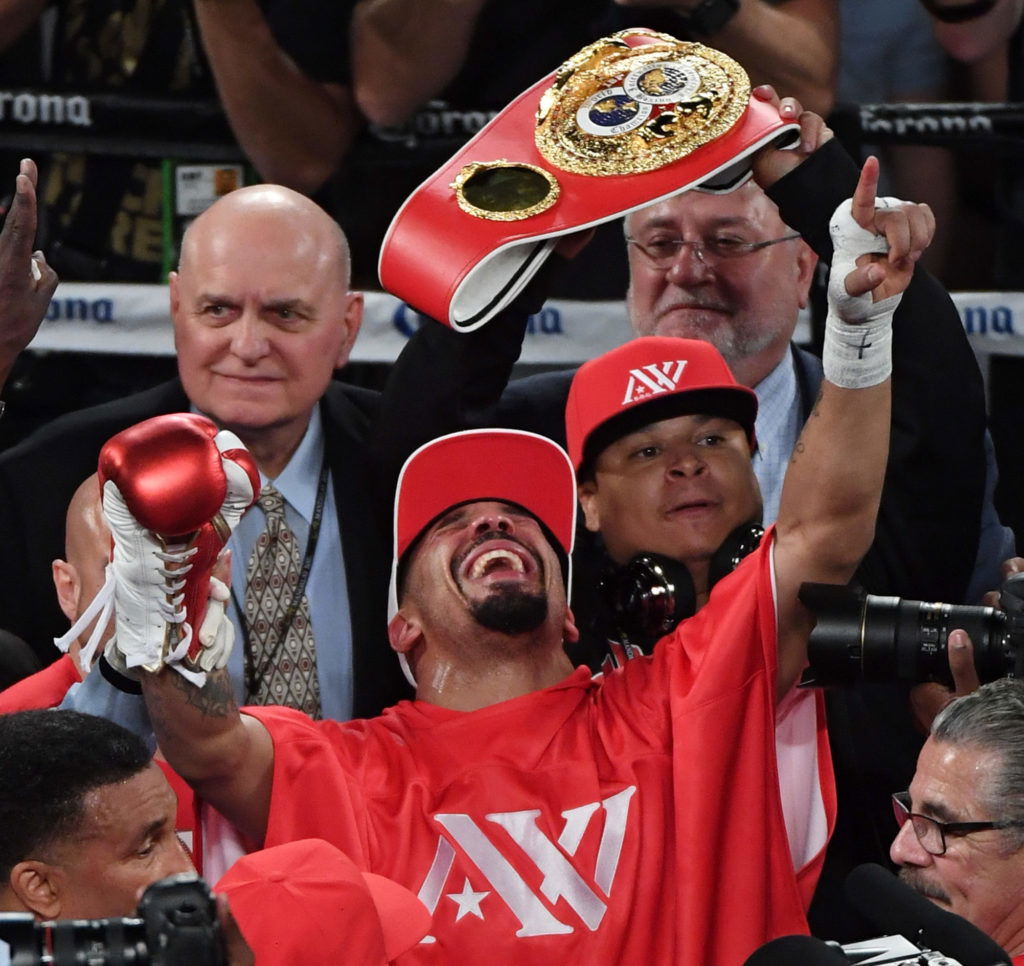 10. Andre Ward
Super middleweight Andre Ward boasts an impressive 32-0 professional record, with the American dominating the 2011 Super Six super middleweight tournament. Ward defeated Carl Froch on points, however, promotional issues caused Ward to miss almost two years of action. Despite this, Ward remains one of the best pound-for-pound fighters, with the American's last clash coming back in 2017 against Sergey Kovalev.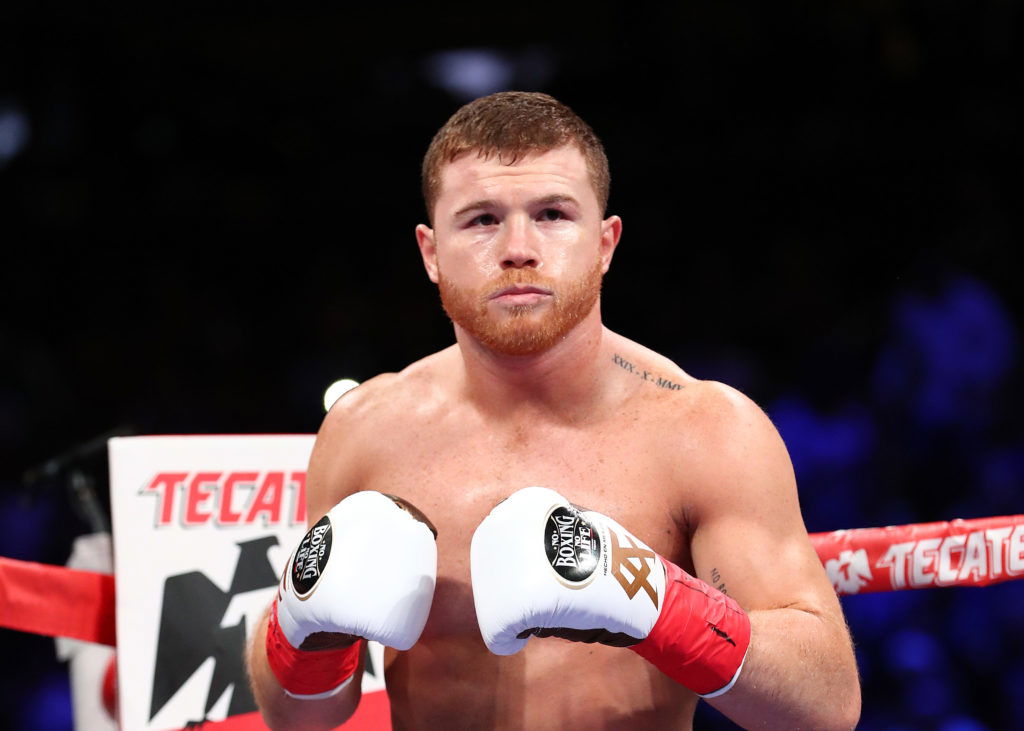 9. Saul Alvarez
Mexican Saul 'Canelo' Alvarez is regarded as boxing's current biggest pay-per-view star with the retirement of American Floyd Mayweather. The 28-year-old, who has held various middleweight titles, has won 51 of his 54 fights to date. Alvarez is set to take on Daniel Jacobs on May 4 in what will be a world middleweight unification fight.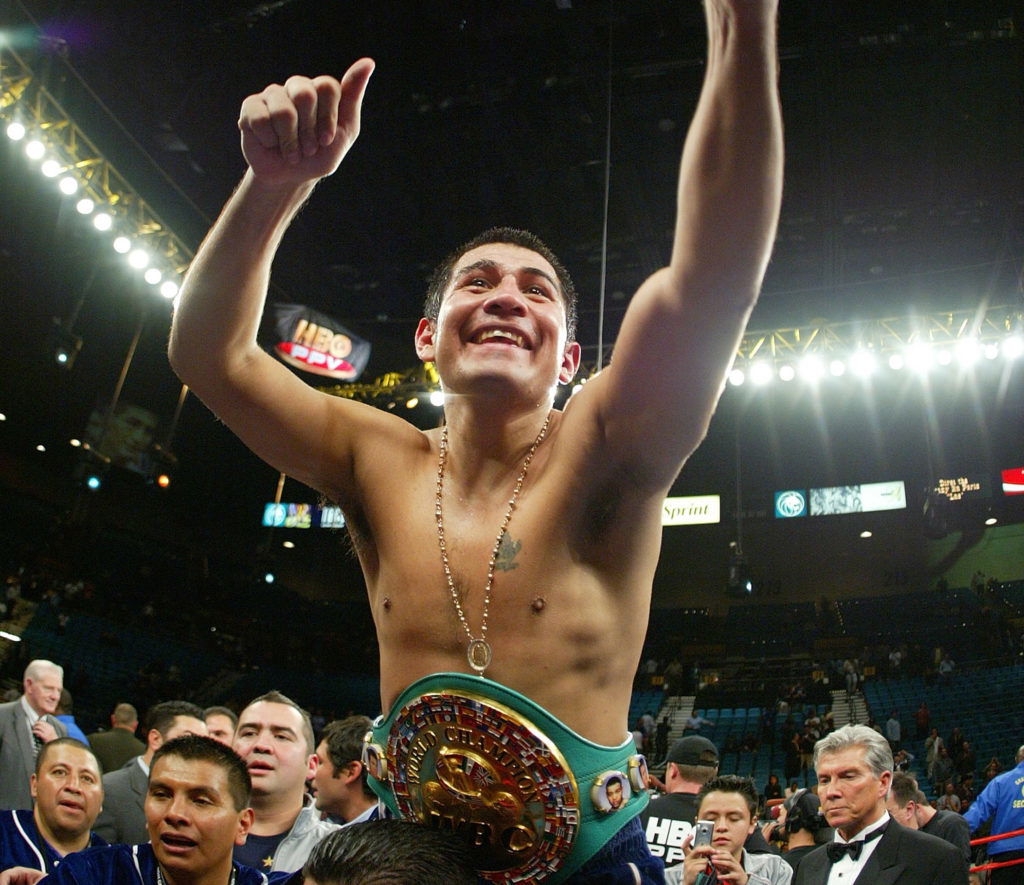 8. Marco Antonio Barrera
Mexican Marco Antonio Barrera won belts in three divisions during his career, finishing with an impressive 67-7 record. Barrera will be remembered for his legendary rivalry with with Erik Morales between 2000-2004, where he defeated his fellow countryman twice after an original defeat. Despite defeats to Manny Pacquiao and Juan Manuel Marquez in 2007, Barrera still remains one of the greatest to step inside the ring.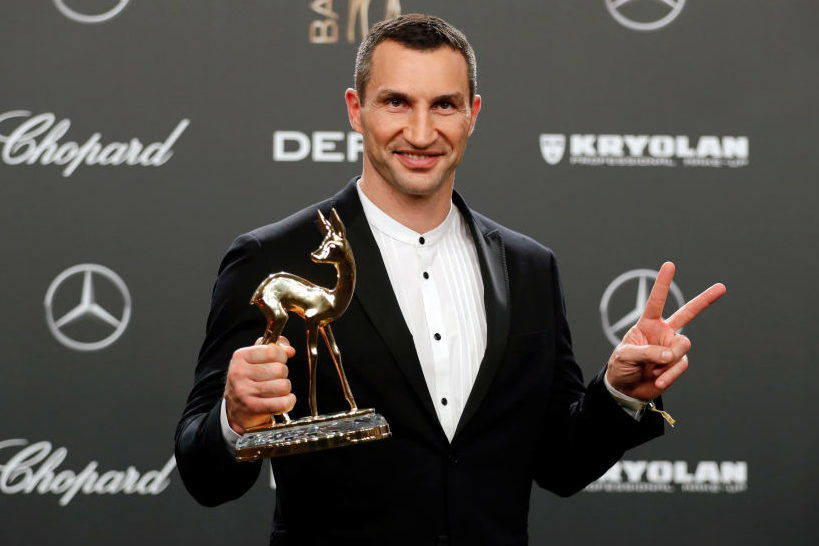 7. Wladimir Klitschko
Legendary heavyweight Wladimir Klitschko held the lineal heavyweight title for almost 10 years. The 42-year-old made 18 heavyweight title defences, which is the third most in history. The Ukranian ended his career in 2017 after defeats to British heavyweights Tyson Fury and Anthony Joshua, however, speculation has grown over Klitschko's return in 2019.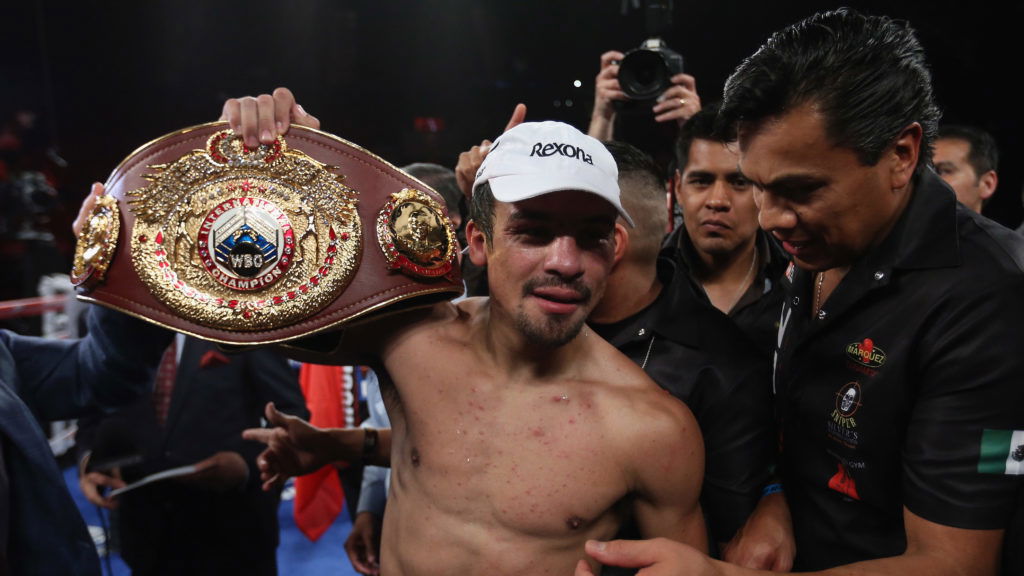 6. Juan Manuel Marquez
Mexican featherweight Juan Manuel Marquez dominated the division during the 1990s and continued his impressive form into the 2000s. Marquez took on Manny Pacquiao four times during his career, drawing once and losing twice before defeating the Filipino in 2012. The 45-year-old won four belts during his career and finished with a record of 56-7-1.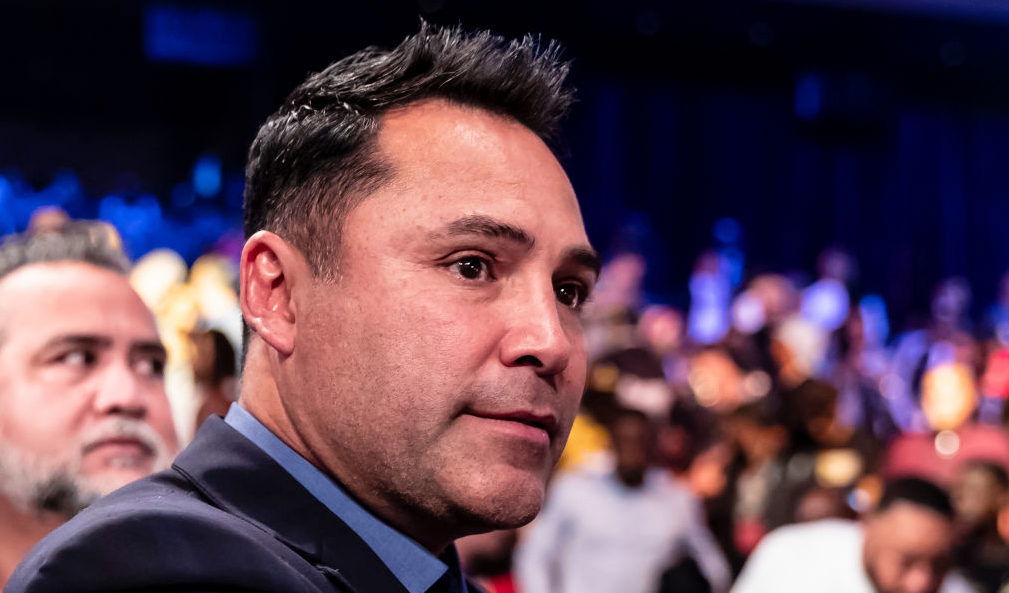 5. Oscar De La Hoya
Despite most of his success coming over 20 years ago, Oscar De La Hoya continued to dazzle inside the ring during the 2000s. "The Golden Boy" won titles in six divisions and took on both Floyd Mayweather and Manny Pacquiao towards the end of his career. De La Hoya remains one of the most popular boxers of all time, finishing with a professional record of 39-6.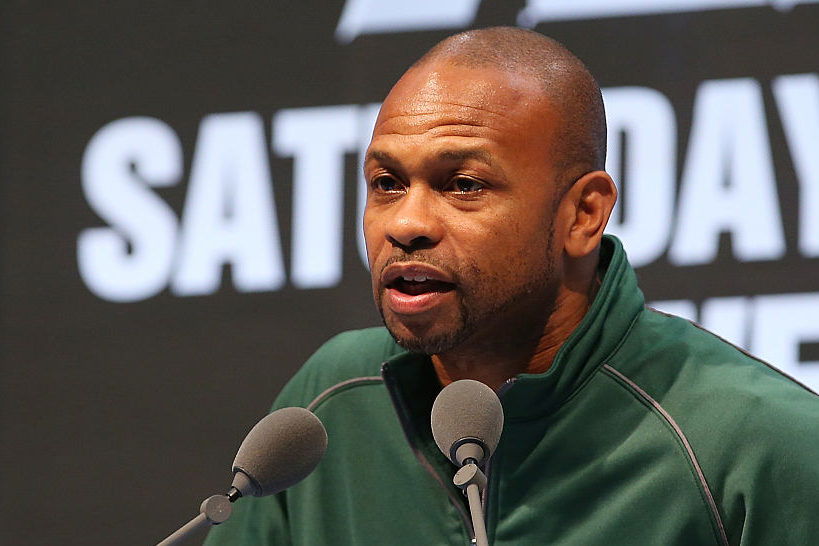 4. Roy Jones Jr.
Roy Jones Jr. will be regarded as one of the most athletic boxers of all time. The American conquered the middleweight, super middleweight and light heavyweight divisions during his career and even secured a heavyweight belt when he beat John Ruiz in 2003. Now 50, Jones Jr. retired last year after ending his 29-year career with a victory over Scott Sigmon in his hometown of Pensacola in Florida.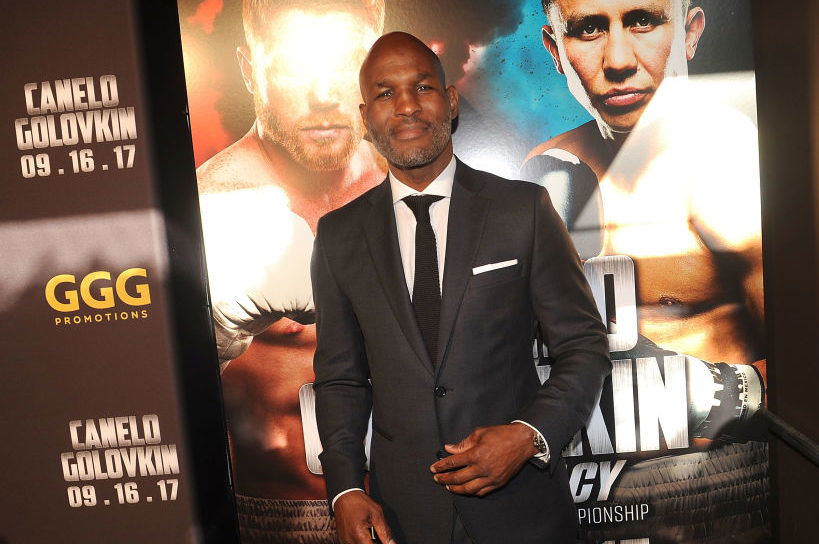 3. Bernard Hopkins
American middleweight Bernard Hopkins dominated during the 1990s and continued to excel in the 2000s. Hopkins defeated the likes of Felix Trinidad and Oscar De La Hoya over the age of 36 and held two light heavyweight belts at the age of 49. Now 54, Hopkins ended his career in 2016, finishing with 55 wins, eight losses and two draws to his name.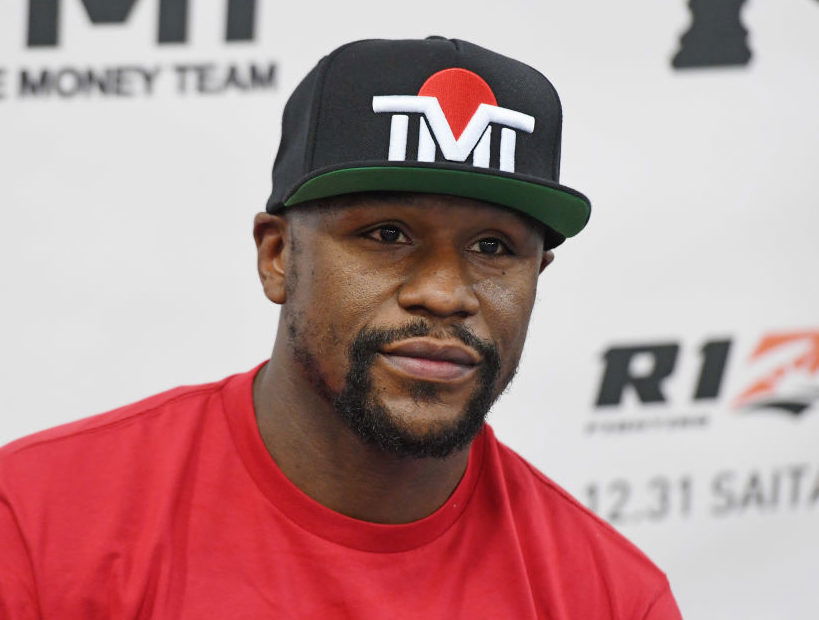 2. Floyd Mayweather
Undeniably one of the greatest to ever step inside the ring, Floyd Mayweather has failed to be defeated in his 50 professional fights. The 41-year-old beat every rival in his era but has been accused of fighting when it suited him. The American last officially stepped inside the ring against UFC star Conor McGregor back in 2017, however, Mayweather did take part in a bizarre exhibition match against Japanese kickboxing sensation Tenshin Nasukawa last month and has been linked with a sensational rematch with Manny Pacquiao this year.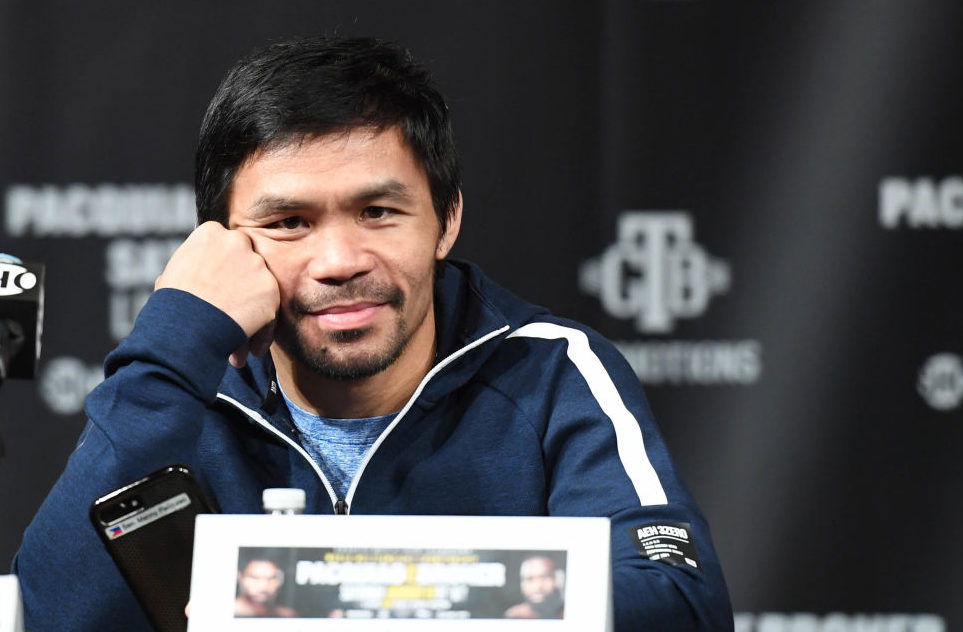 1. Manny Pacquiao
Despite losing to rival Floyd Mayweather back in 2015, Manny Pacquiao's pound-for-pound record speaks for itself. The 40-year-old has held belts from flyweight level all the way up to junior middleweight and is boxing's only eight-division champion. Pacquiao defeated the likes of Juan Manuel Marquez, Marco Antonio Barrera and Erik Morales close to their prime and currently boasts an incredible 60-7-2 record. Many also believe that if the Filipino's clash with Mayweather came five years earlier, the bout would have a totally different outcome.
---