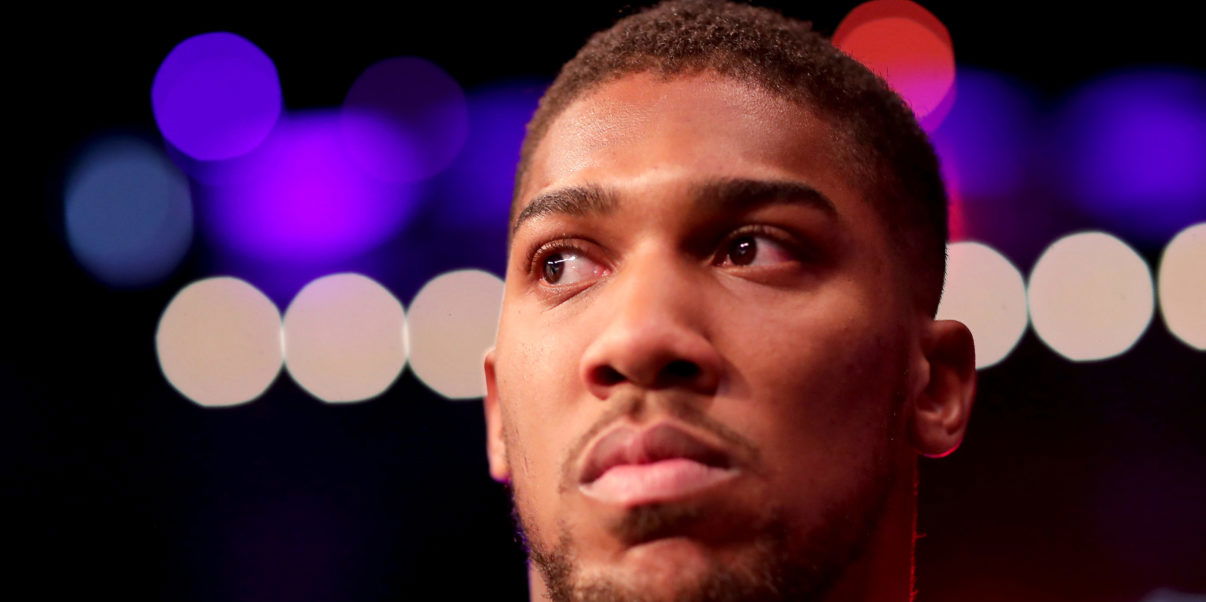 Joshua to finally fight Wilder? Six fights we want to see in 2019
2018 saw a plethora of edge-of-your-seat boxing action, with the rise of Vasyl Lomachenko, the continued domination of Anthony Joshua and the return of Tyson Fury all meaning it was a year to remember for fight fans.
But what will 2019 hold for the sport, and what match-ups do I want to see in the new year? Here's my list:
---
Anthony Joshua vs Deontay Wilder
Starting off with the fight that the whole of boxing seemingly wants to see, apart from Deontay Wilder, an Anthony Joshua V Wilder super-clash has been anticipated for some time.
With Wilder holding the final belt and being the remaining obstacle in Joshua's hopes of unifying the division a 2019 mega-fight would be the perfect way to mark the Brits 23rd pro fight.
Nobody wants to see Joshua at Wembley- which Eddie Hearn has already booked – in a rematch against Dillian Whyte. Everybody wants to see the Bronze Bomber battle on English shores, Joshua risk it all and as a Brit I hope Joshua comes out on top.
Discussions of a Wilder v Joshua fight broke down over the Summer, but Eddie Hearn will be hoping to use the hype from Wilder v Fury to relaunch discussions and get set for an April 2019 winner-takes-all affair at the national stadium.
Tyson Fury v Deontay Wilder 2
Speaking of heavyweights, Tyson Fury marked his incredible comeback to boxing with a controversial draw against the previously mentioned Deontay Wilder.
Fury sure lived up to that name as he fought in an all out war against Wilder, arguably beating the American in his back garden if not for the poor scoring of one judge; a decision many still dispute to this day.
Nobody really knows what 30-year-old Fury will do next, whether he'll spend two years out of the ring or go straight back in for a rematch. Truthfully, sitting back and enjoying the show is the best way to enjoy one of the most charismatic fighters of our time.
After a stunning first fight, which had all the earmarks of a modern day classic, the boxing world will be hoping for a second super-fight between the two with Fury becoming a fan favourite in the states.
Floyd Mayweather v Manny Pacquiao 2
What are you doing Floyd? Nobody wants to see you fight Tensin Nasukawa! Give the fans what we want, which is for "the greatest of all time" to really test himself against tough opposition.
Probably the most controversial fight on this list considering how poorly fans talk about the first clash between the two, Mayweather and Pacquiao could be set to tango again in 2019.
With Mayweather about as inconsistent as a British summer, any chance to see one of the greatest of all time is always a must watch. Not to mention seeing the charismatic and one of boxing's nice guys in Pacquiao fight once more makes this a must buy pay-per-view event.
After the Money Team claimed victory in the first fight Pacquiao will be hoping for redemption against the undefeated Mayweather and give the 41-year-old his first loss – that is if Mayweather doesn't get knocked out against Nasukawa.
Canelo Alvarez v Gennady Golovkin 3
Despite only facing off against each other in September, a trilogy-making fight between the Mexican mastermind and the Ukrainian workhorse looks inevitable.
After a controversial draw in the first meeting, a Canelo victory in the second (equally as controversial) means a third fight seems like the only logical thing to do. For Canelo it is about proving just how good he is and his victory was no fluke, and for Golovkin it's about redemption and creating a worthwhile legacy.
Part of me wonders whether this fight is worth it. GGG is almost 37 years old and Canelo cruised against Brit Rocky Fielding in his last fight to unify the division. But after the technical masterclass the two put on in September a third fight is a tantalising prospect to look forward to in 2019.
Leon Santa Cruz v Josh Warrington
The two best featherweights on the planet, the only reasonable next step is to fight. Brit Josh Warrington admitted that after his win against Carl Frampton that "he has never really been hurt in his career," – well, what about putting that to the test against multi-winning, multi-weight Mexican Santa Cruz?
If JWarrington wants to prove he is the best Featherweight of all time then the only sensible thing to do is to dance with Santa Cruz. Should the pair agree to do battle, expect a spring 2019 war.
Oscar De La Hoya V Dana White
Okay, okay it's not a real boxing match between the Golden Boy promoter and the president of the UFC but it has been fun listening to the war of words between the pair.
The feud is still continuing with De La Hoya telling White to get in the ring despite the two both in their late forties. But it is just fun to see isn't it?
In a world where CEOs put out PR approved statements to avoid any bad blood it is just fun to see two titans of the fight game go at it like school children. Long may it continue.
---