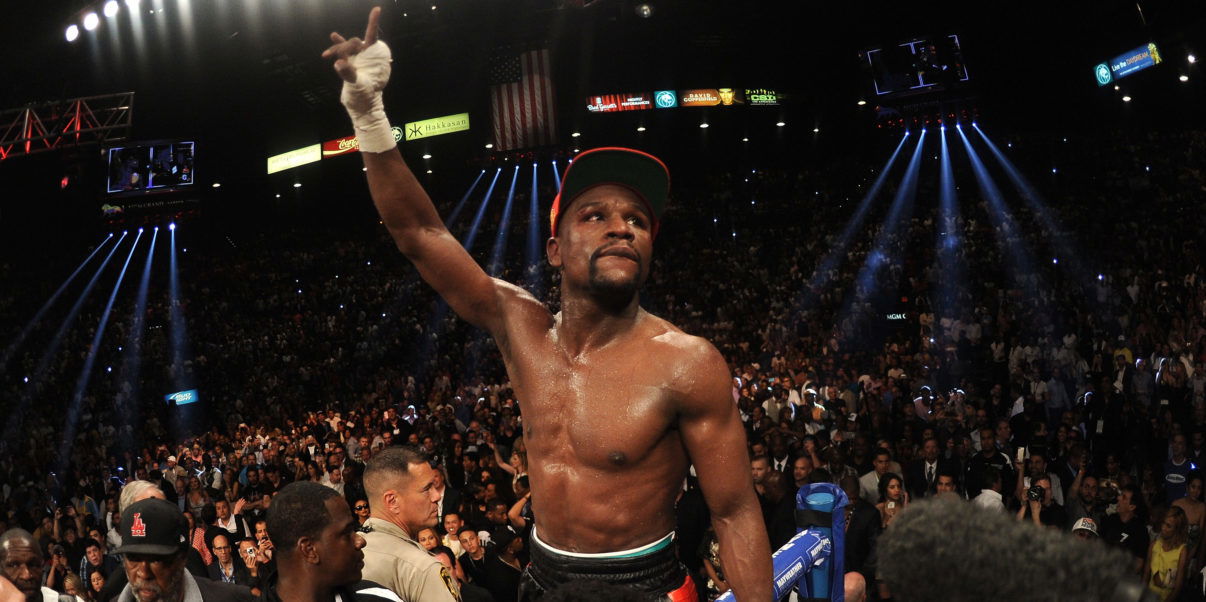 Floyd Mayweather Jr: Biggest fights of his unbeaten career
Floyd Mayweather Jr is considered by some as the best boxer of all time.
The American has never lost a professional fight and boasts an incredible record of 50 wins from 50 fights.
The 41-year-old has won 26 consecutive world title fights and has been the biggest money maker in the sport for several years.
Mayweather, who uses the trademarks TMT (The Money Team) and TBE (The Best Ever), last fought against UFC star Conor McGregor in a boxing fight and emerged victoriously.
The American has had some huge fights during his immensely successful career and has confirmed that he will be making another comeback from retirement, this time to face 20-year-old Japanese kickboxer Tenshin Nasukawa.
So, which have been the biggest fights of Mayweather's career?
We've taken a look at some of his biggest battles.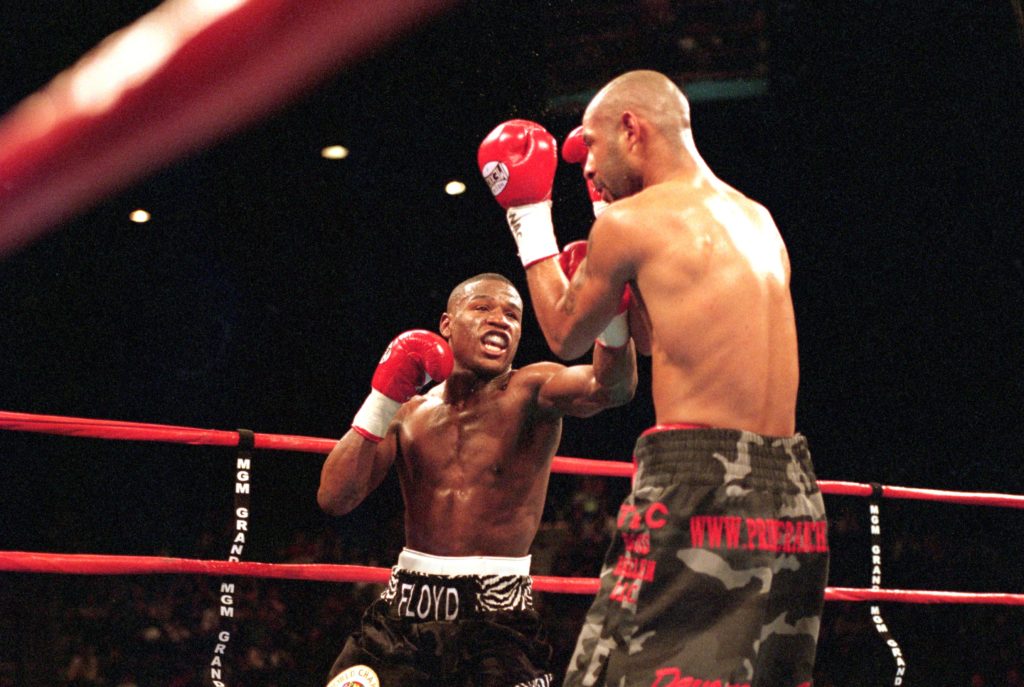 Mayweather vs Diego Corrales - 2001
Diego Corrales was in his prime and had won 33 fights, with 29 coming via knockout. He was considerably bigger than Mayweather but the American danced around the ring and used his speed to catch his opponent out.  Corrales became desperate, left himself open and Mayweather did not need a second invitation. Corrales was knocked down three times in one round and the victory meant Mayweather retained the Lineal and WBC Super Featherweight titles.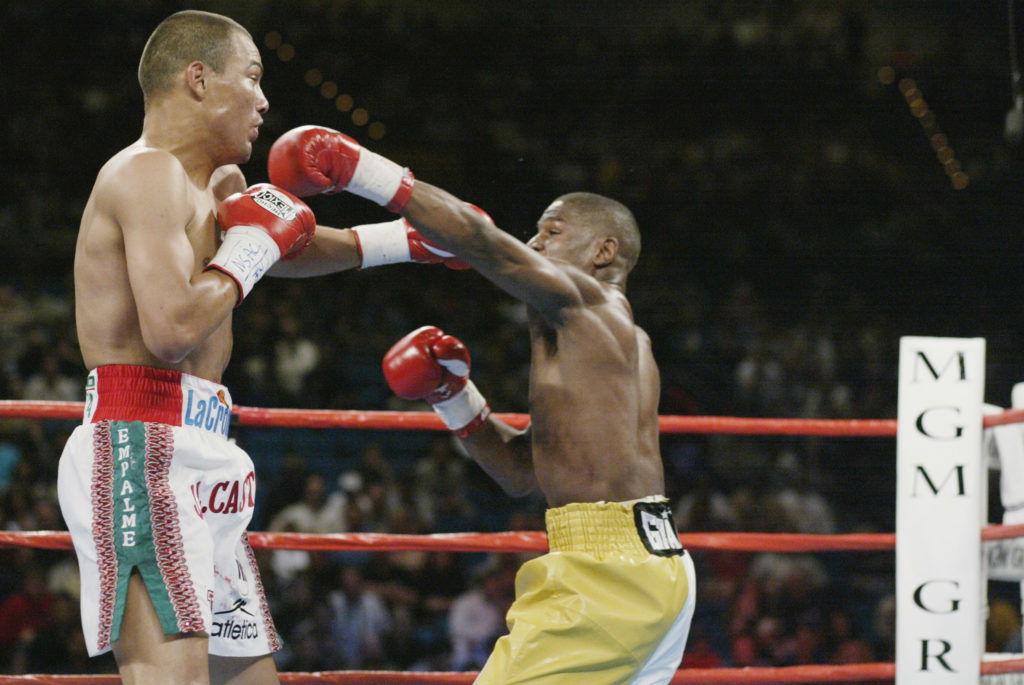 Mayweather vs Jose Luis Castillo 1 - 2002
This is possibly the most controversial fight of Mayweather's career. He was dominated in all areas by Castillo, who was quick, sharp and confident. However, the judges shockingly scored the fight in Mayweather's favour, with the boxing world stunned. Mayweather won the WBC and The Ring Lightweight titles.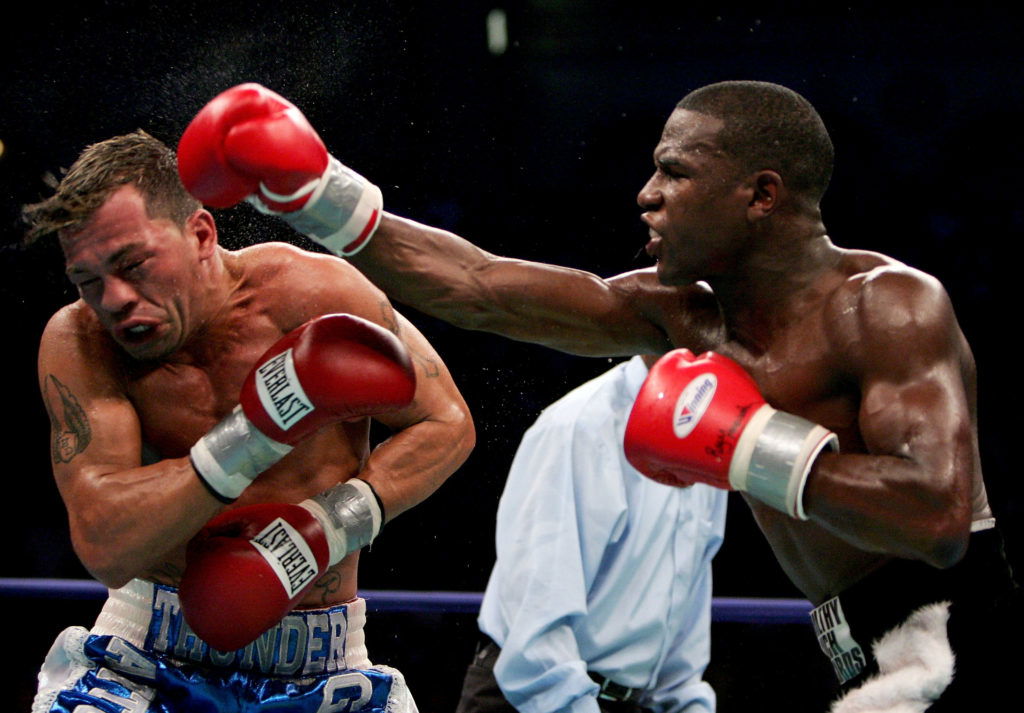 Mayweather vs Arturo Gatti - 2005
Arturo Gatti was a fan favourite and many were hoping that he could put on a show against Mayweather. That didn't turn out to be the case. Mayweather was simply too much to handle and Gatti retired from the fight after six punishing rounds. The win saw Mayweather pick up the WBC Light Welterweight title.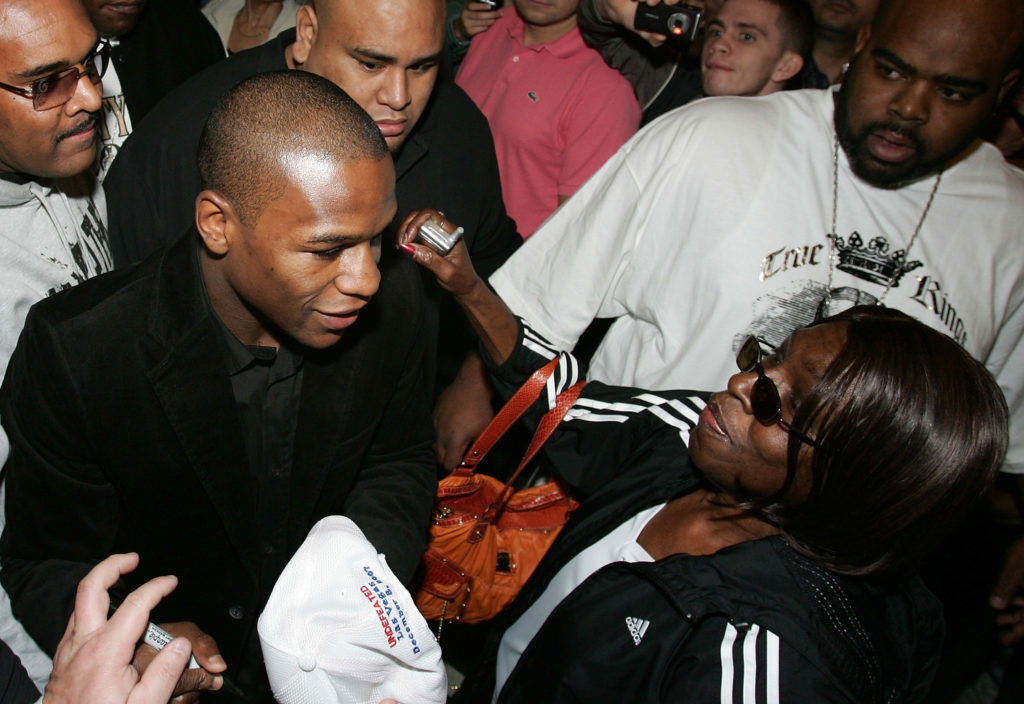 Mayweather vs Ricky Hatton - 2007
Prior to this bout, many people believed Hatton could inflict a first career defeat on Mayweather. The Brit fought with a loose style and was punished badly by Mayweather who broke him down comfortably. By beating Hatton, Mayweather retained the WBC title and The Ring welterweight titles.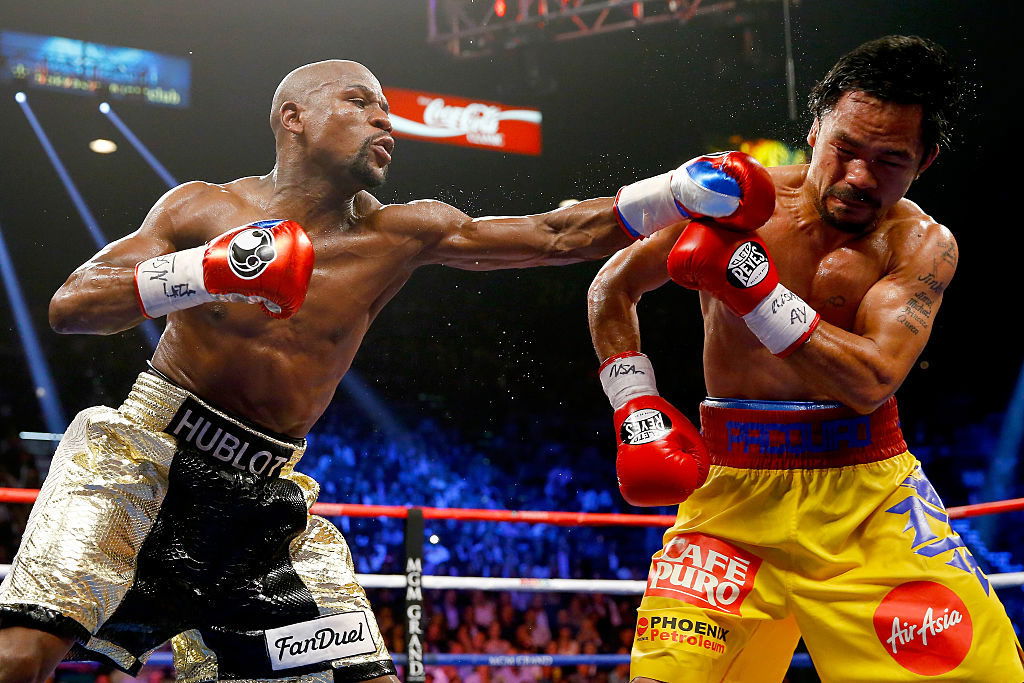 Mayweather vs Manny Pacquiao - 2015
This was arguably the biggest boxing event in history. The hype prior to this fight was unrivalled and many were looking forward to an entertaining fight. However, that wasn't the case. Mayweather used his defensive tactics to keep Pacquiao away and it ended up being a dull affair. In terms of money, Mayweather was guaranteed at least $100m.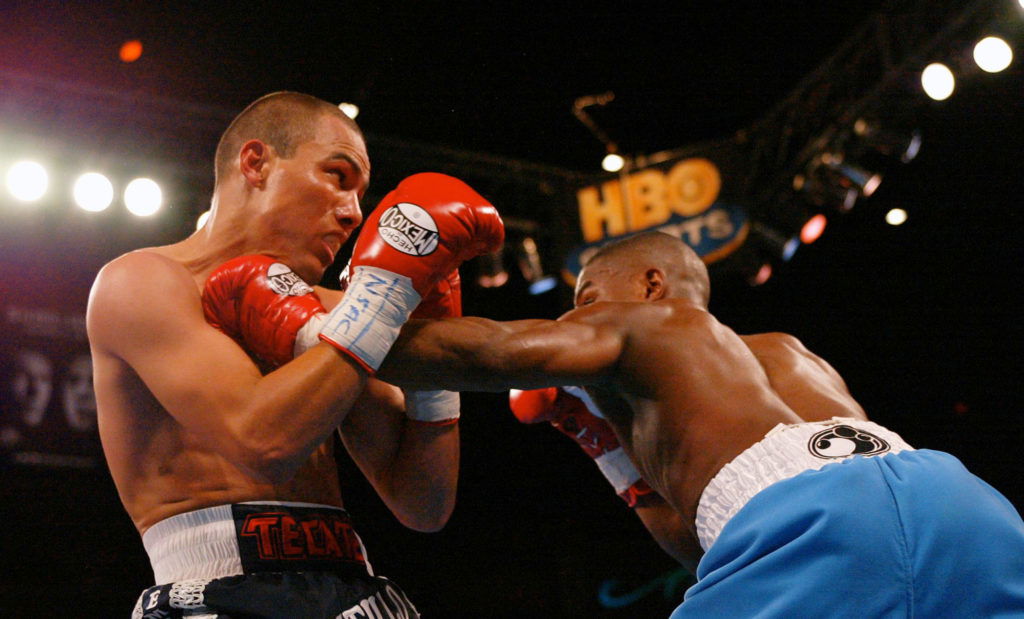 Mayweather vs Jose Luis Castillo 2 - 2002
The rematch was a much closer affair than the first fight. Mayweather clearly learned his lessons and was the much better fighter on the night, making sure that he kept control of the fight. Castillo kept throwing punches but Mayweather produced a defensive masterclass to come away with the victory.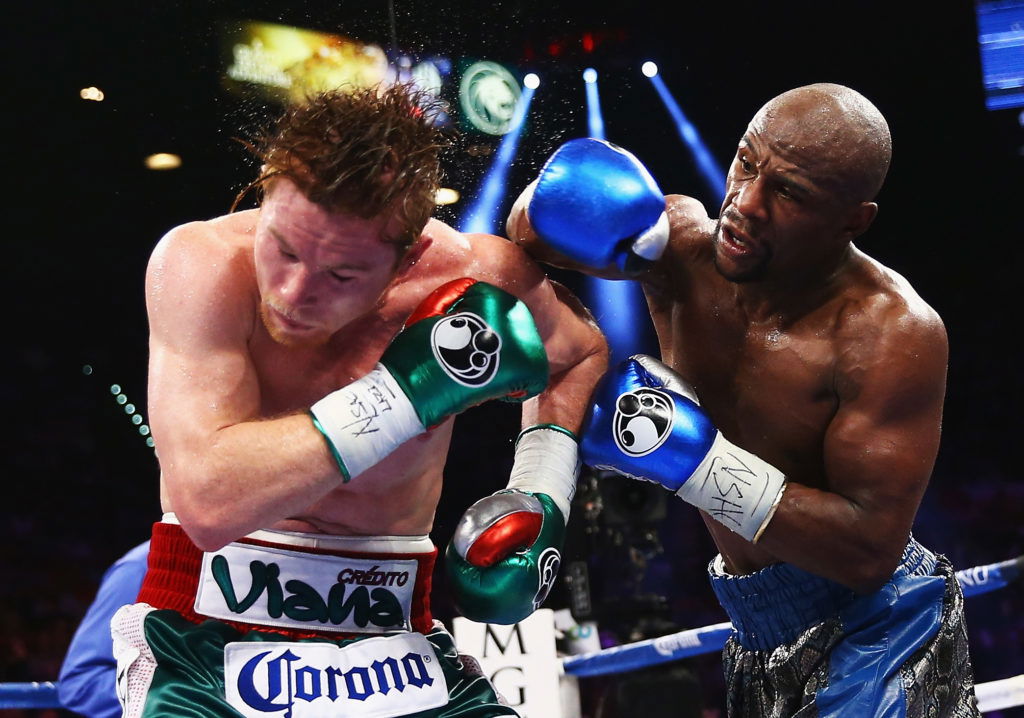 Mayweather vs Saul 'Canelo' Alvarez - 2013
Canelo made an exciting start to the fight but ultimately lost his way as he began to get tired due to Mayweather's constant movement. The American picked his moments to attack well and was the clear winner. Canelo admitted after the fight that Mayweather was simply too good for him on the night.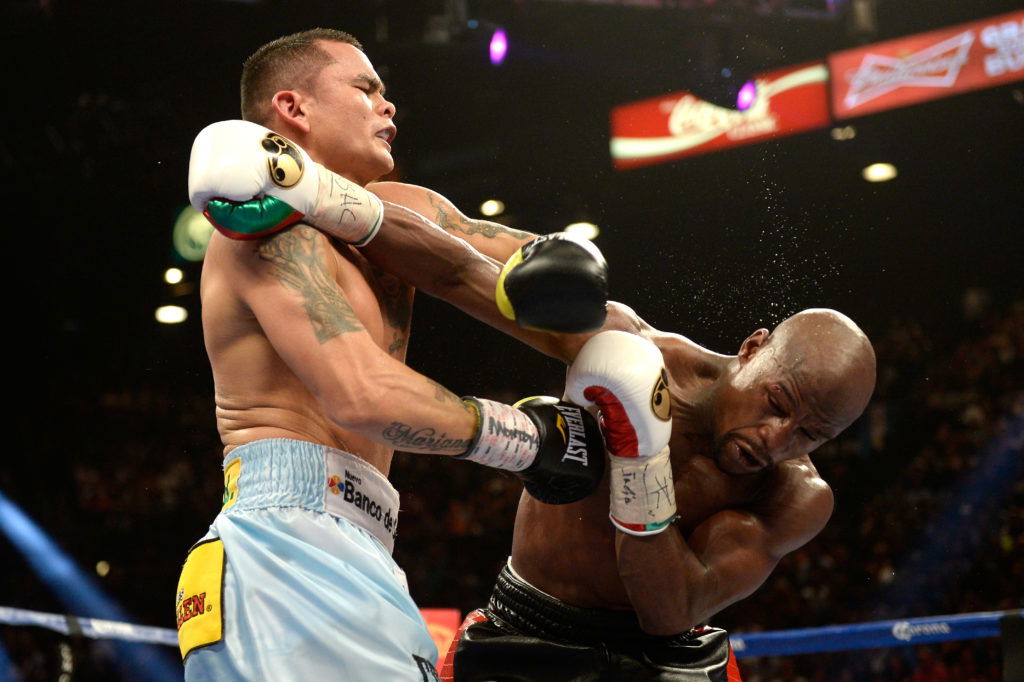 Mayweather vs Marcos Maidana I - 2014
Mayweather fought Maidana twice in 2014, but it was the first bout which caught the eye. From the first bell, Maidana came forward and looked to hurt Mayweather. But, as always, Mayweather proved to be too slippery for his opponent, who found it hard to land significant punches. Mayweather was the victor once again and retained WBC and The Ring Welterweight titles and won the WBA Super Welterweight title.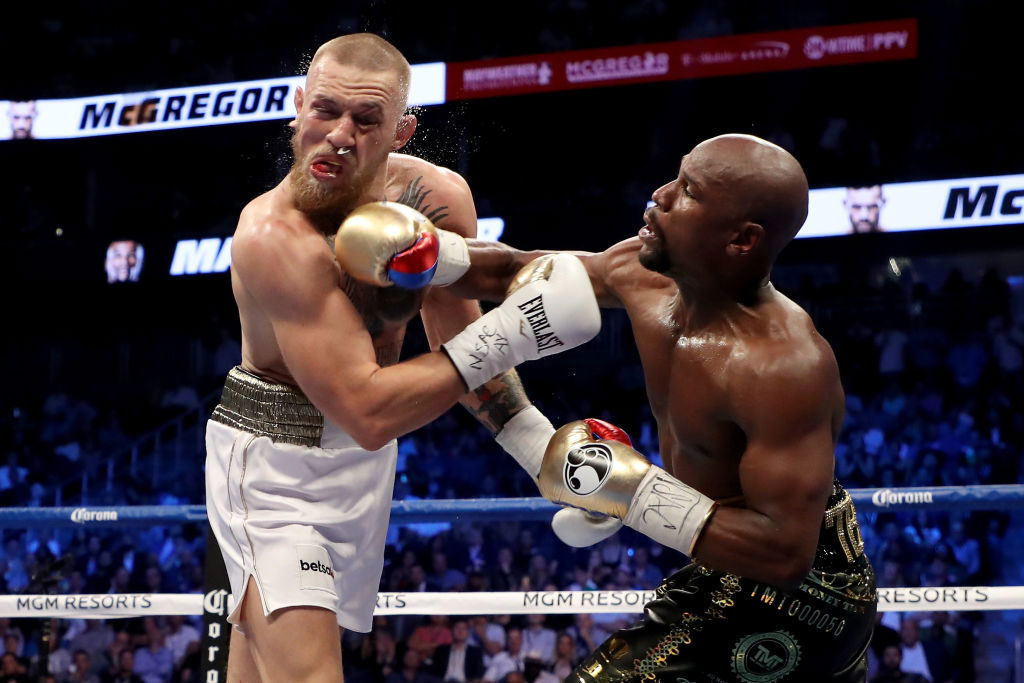 Mayweather vs Conor McGregor - 2017
This was personal. Both men didn't like each other and although McGregor was a mixed martial arts fighter, it didn't stop him from fighting Mayweather. It was another huge payday for Mayweather, who in truth, was hardly troubled by the Irishman. Mayweather once again was guaranteed at least $100m, meaning he made at least $3.5m per minute.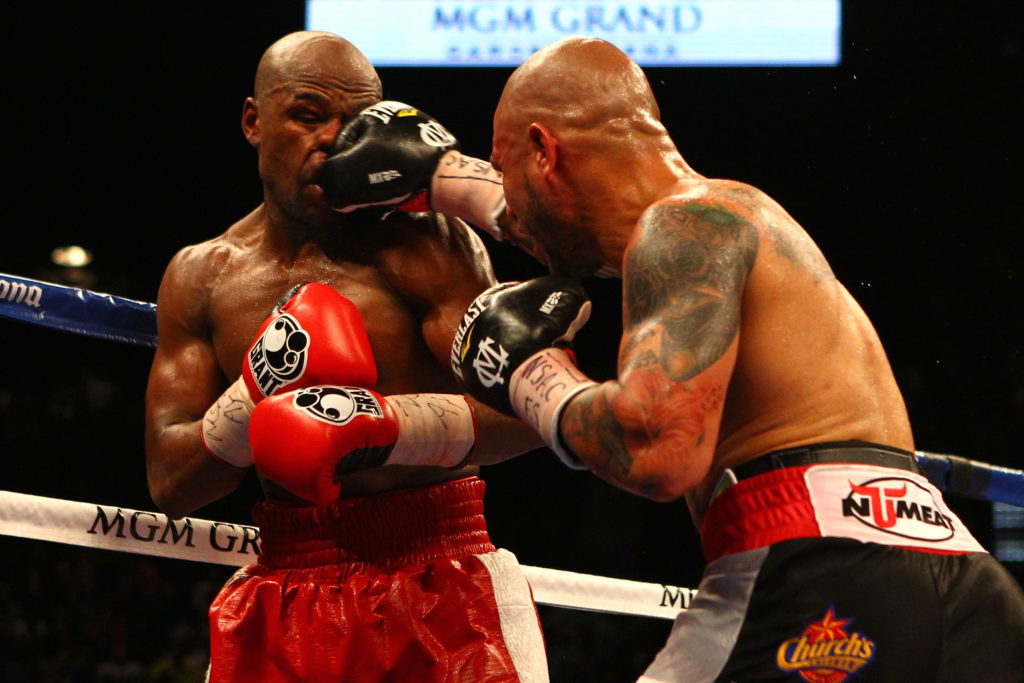 Mayweather vs Miguel Cotto - 2012
Cotto troubled Mayweather like never before. Mayweather was left with a bloody nose as Cotto provided wave after wave of brutal attacks. Mayweather had to dig deep to overcome this challenge and he just about did enough to secure the victory. Mayweather admitted that Cotto was the hardest puncher he's ever fought and by winning, he picked up the WBA Super Light Middleweight title.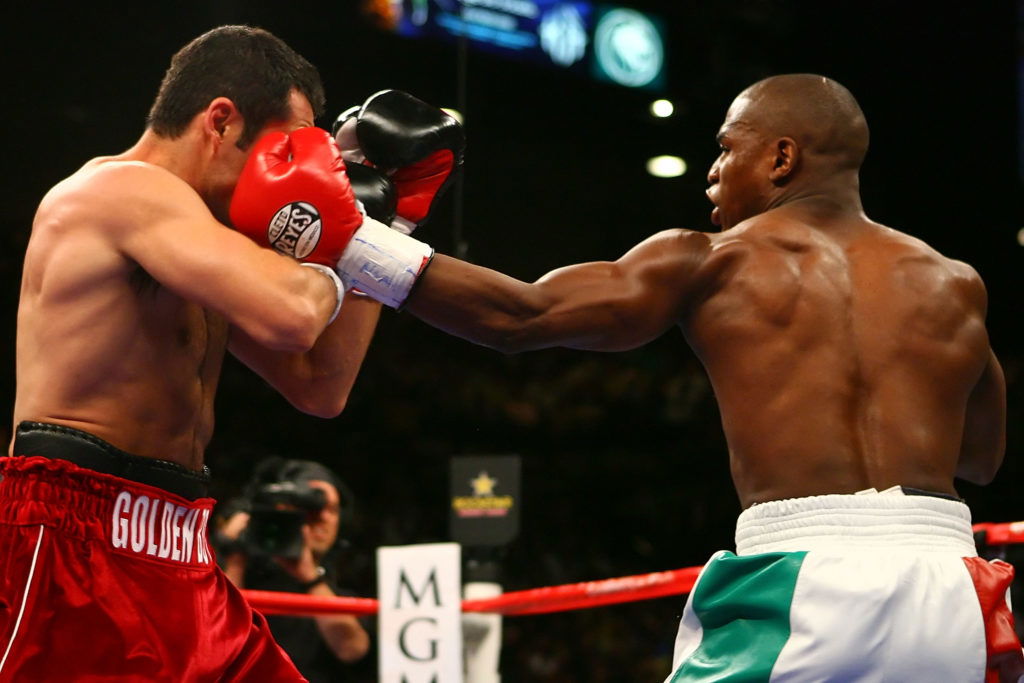 Mayweather vs Oscar De La Hoya - 2007
The hype prior to this fight was incredible. The entire boxing world could not wait for this encounter. It wasn't as explosive as everyone hoped, but it was a close fight. Mayweather did what he does best and ensured he did enough to win on points, securing the WBC Light Middleweight title.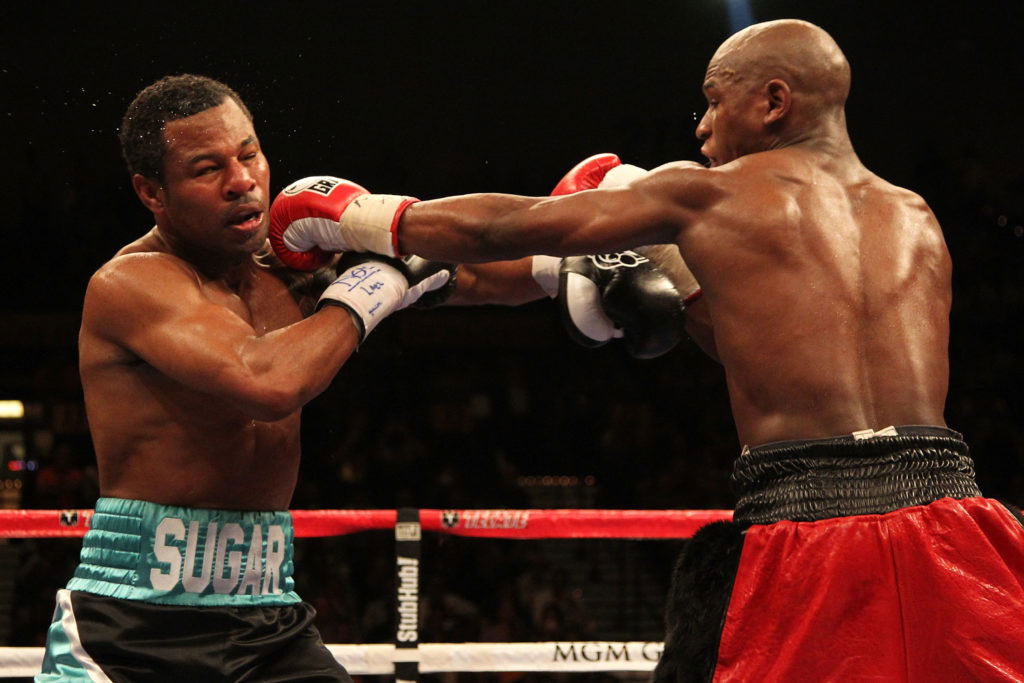 Mayweather vs Shane Mosley - 2010
This was possibly the most entertaining fight of Mayweather's career. He attacked his opponent like never before. It was fun to watch and he gave the fans exactly what they hoped for. He easily threw more punches than Mosley and secured the win.
---