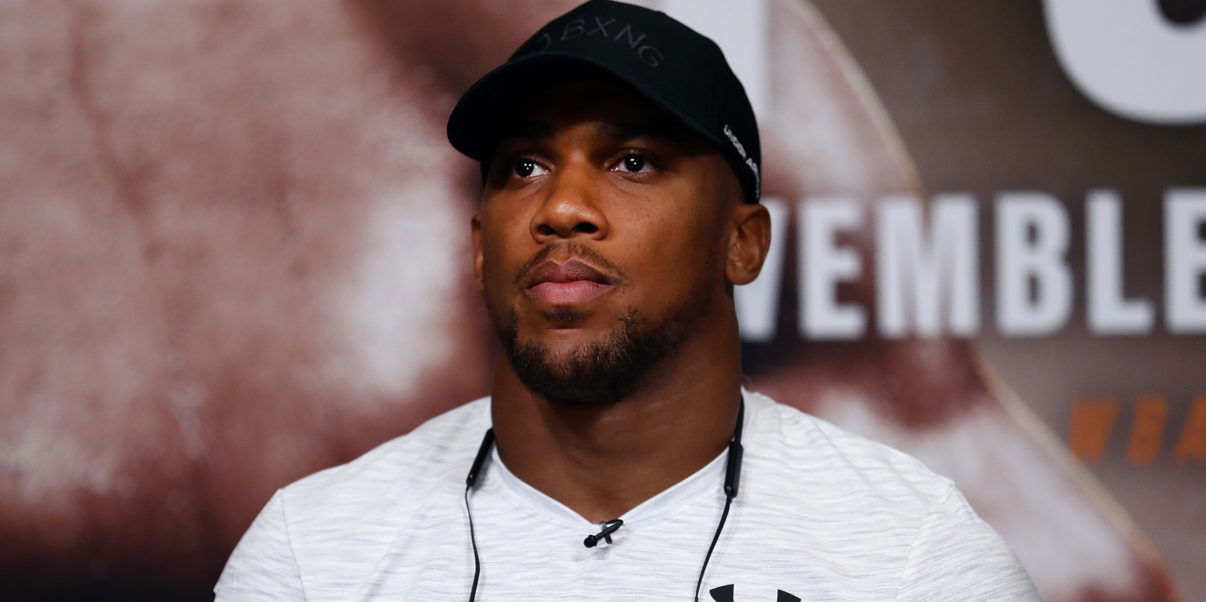 Joshua vs Wilder off the Table? Who Should Joshua Face Next?
In light of the revelations published in multiple online sources that Tyson Fury is in negotiations for a fight with WBC Heavyweight Title holder, Deontay Wilder, it brings up the question of who the holder of the other four belts – Anthony Joshua – should face next.
Wilder and Joshua have been in and out of negotiations for a fight for over a year, with a lot of barbs and jabs being thrown out of the ring instead of inside as it should be. No matter which side of the fence you sit on, the simple fact of the matter is that no unification bout has been agreed upon – and Joshua is sitting on a date in April 2019 at Wembley Stadium booked for a heavyweight boxing bout.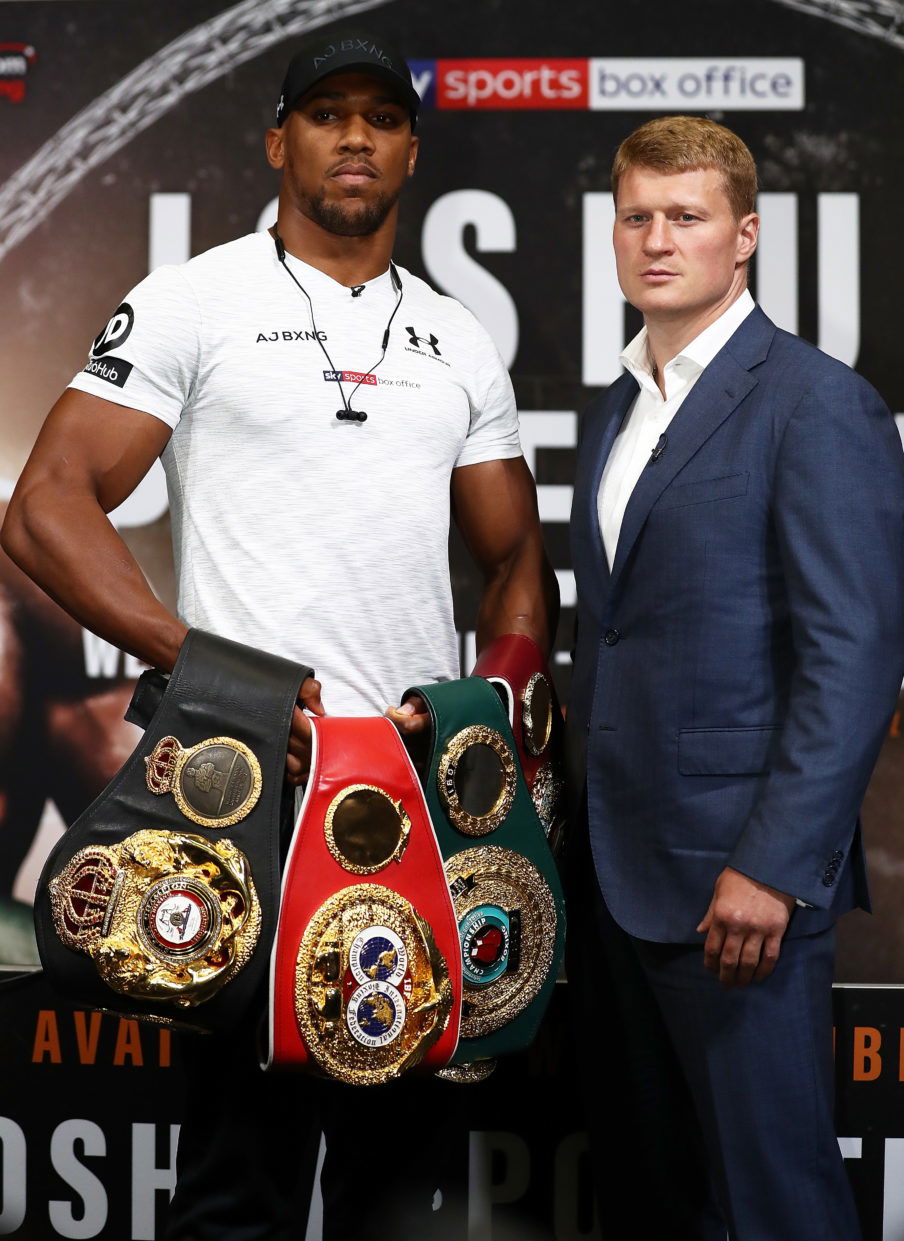 The upcoming September bout between Joshua and Alexander Povetkin is booked to take place at Wembley Stadium. Given the popularity of Joshua in Britain, this bout should pack out the stadium and give a gate approaching 90,000 people in attendance.
In spite of this, I feel most in attendance will be there with expectations of watching Joshua put on a demolition show with the anticipation of the next time he steps in that same stadium being to face Deontay Wilder.
In truth, I believe there are really two opponents for Joshua who really justify the Wembley Stadium venue to showcase the fight – and those two men are Tyson Fury and Deontay Wilder. So, in lieu of those two as potential April opponents if they are facing off against one another, who else is there?
There are names out there who are ranked opponents for Joshua to face, but with regard to the Wembley Stadium venue – who would garner the public interest well enough to justify the grand stage?
Dereck Chisora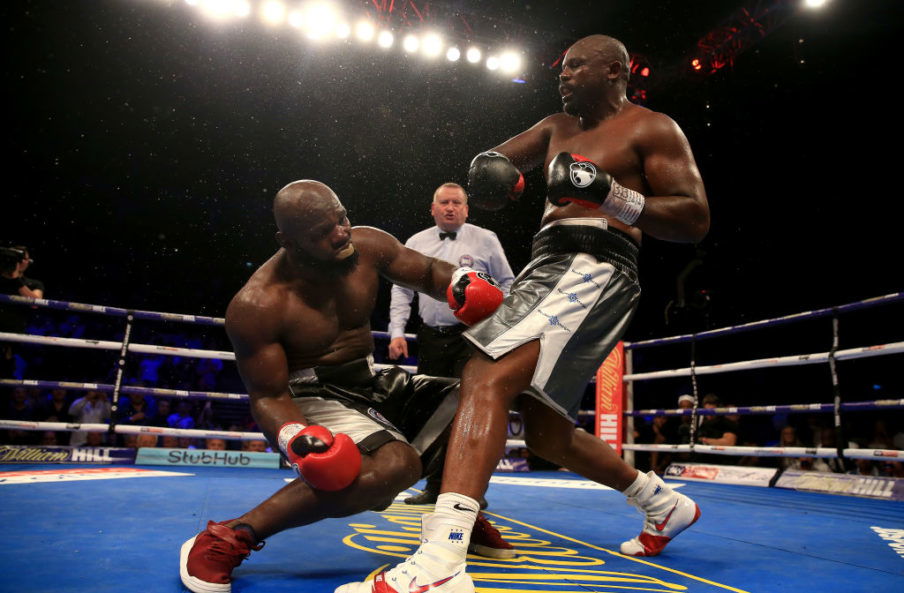 Chisora put his name back in the mix over the weekend with his brutal stoppage of Carlos Takam. His resume had been bereft of quality wins dating back several years. In more recent times, he's lost to Kubrat Pulev and Dillian Whyte while not beating any notable names prior to the victory over Takam. Even in the Takam bout, Chisora was far from convincing until unleashing some devastating right hands to stop the French-Cameroonian fighter.
Even with this win over a quality opponent, has there been enough from Chisora to warrant a title challenge at Wembley Stadium?
Dillian Whyte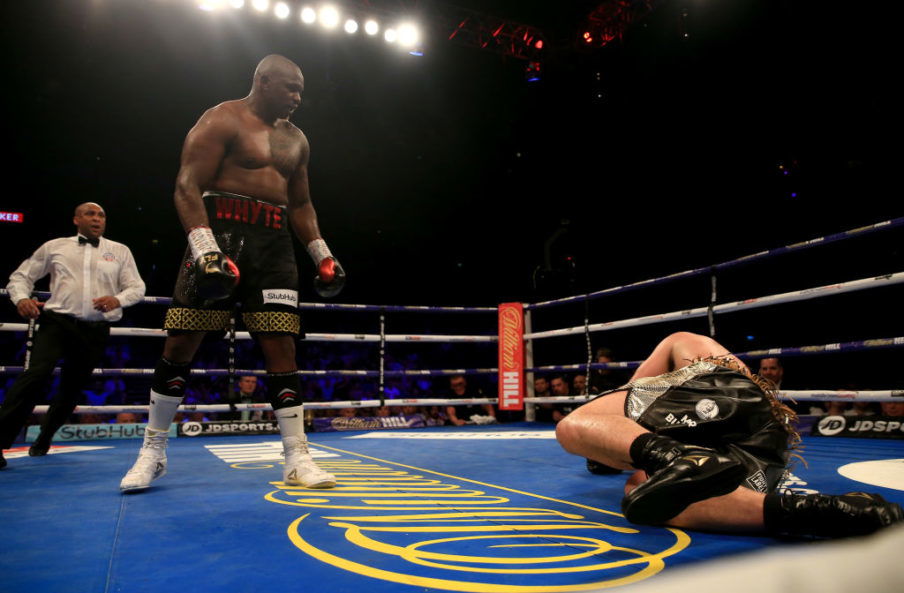 Whyte and Joshua have fought twice in their careers – holding a win each. Whyte's victory came in the amateur ranks in what was his first amateur boxing bout against a green Joshua. Still, a win is a win.
This victory created some genuine animosity between the pair in the build up to their professional bout in December 2016. This animosity led to Joshua fighting with emotion in their bout and that saw him put on the canvas by Whyte. After picking himself up, Joshua was on shaky legs as Whyte pressed forward, but recovered well to stop his domestic rival in brutal fashion in the 7th round. Still, Whyte showed the public their first glimpse of vulnerability in Joshua.
Since losing to Joshua in 2015, Whyte has now won 8 straight bouts. Of those bouts, Whyte holds victories over Chisora, the once highly touted Robert Helenius, a brutal knockout of Lucas Browne and the recent victory over Joshua's last opponent, Joseph Parker.
Luis Ortiz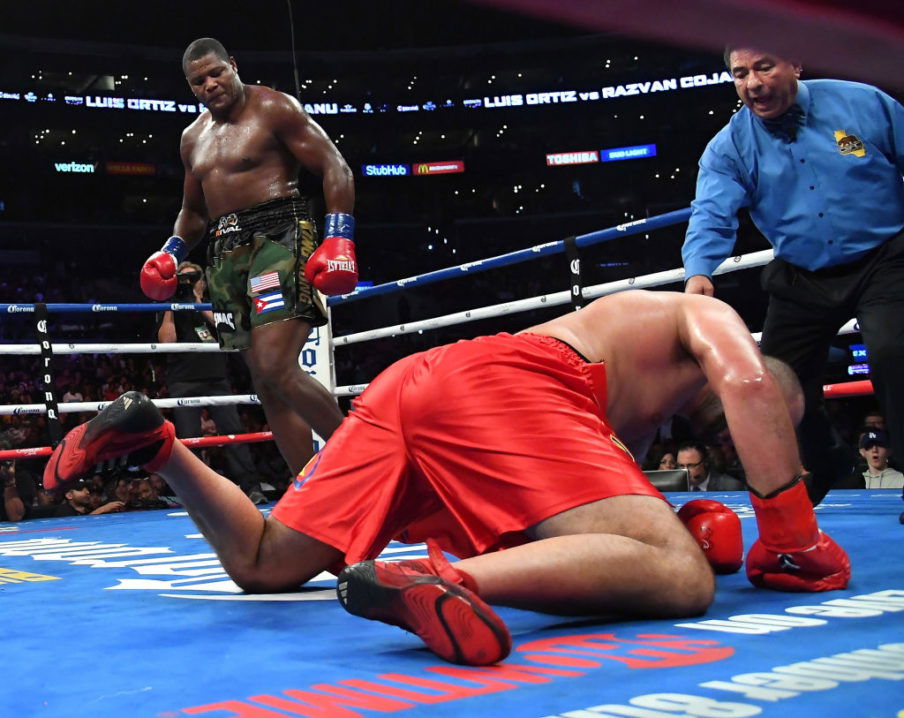 Deontay Wilder's last opponent – Luis Ortiz is another name in the heavyweight division that will appear any time a champion is looking for a fight. Ortiz was stopped by Wilder in March, 2018, but in that bout he seemingly controlled the opening rounds well and had Wilder badly hurt in the 7th round before the champion rallied to win by stoppage in the 10th.
Ortiz reminded the world over the weekend of his power when he stopped Razvan Cojanu – although Cojanu is not exactly the highest caliber of opponent, with his only claim to fame being a late replacement to face Parker in 2017 in a bout he lost via unanimous decision.
Jarrell Miller
A ranked heavyweight with recent victories over Gerald Washington and Mariusz Wach. The quality of Miller's opponents hasn't been great, and on the back of that there's no legitimate call for him to have a Wembley showdown with Joshua. However, there is a public interest side to sell after the explosive scenes at the recent Joshua-Povetkin press conference in the US, at which Miller and Joshua both hurled expletives at one another after Miller gate-crashed the presser.
In addition to the public confrontation, there are multiple videos on Youtube from fellow fighters, as well as Joshua's promoter Eddie Hearn, about the behind the scenes incidents that several people suggested could easily have led to a brawl in the parking lot. Fights have been made on the back of less.
Tony Bellew
Granted, he's not a real heavyweight and has stated in multiple interviews that he doesn't have an interest in fighting Joshua as he feels the champion is too big and too strong for him to take on at heavyweight.
That being said, after back-to-back victories over former heavyweight champion David Haye, Bellew's name will likely be thrown out there from time to time with regard to heavyweight title bouts – so why shouldn't I throw him into the mix.
Hughie Fury
If you can't get one Fury into the ring, why not the other?
Not really a legitimate option for a Wembley Stadium title bout given his record, but public curiosity could potentially be there given the Fury name. Hughie's best opponent to date was Joseph Parker, and he lost that bout without giving much of a showing of himself. Definitely an outside name without much merit.
Joseph Parker
This would be verging on MMA match-making territory if this bout was made – the idea of coming off a loss where you gave a good showing and getting an even bigger bout as a result due to a lack of other options.
Parker didn't show too much in his loss to Joshua in March, 2018. To me he seemed wary of letting his hands go and while he wasn't over-run by Joshua, he didn't put out enough to make Joshua have to dig deep and fight.
In addition to this, he lost over the weekend to Dillian Whyte – and while his management and team felt the loss was controversial, he was pulled into a war with Whyte and came out on the losing end.
Conclusion
For me, there's really only one choice for a bout with Joshua in April if Fury and Wilder do indeed choose to meet each other – and that is Dillion Whyte.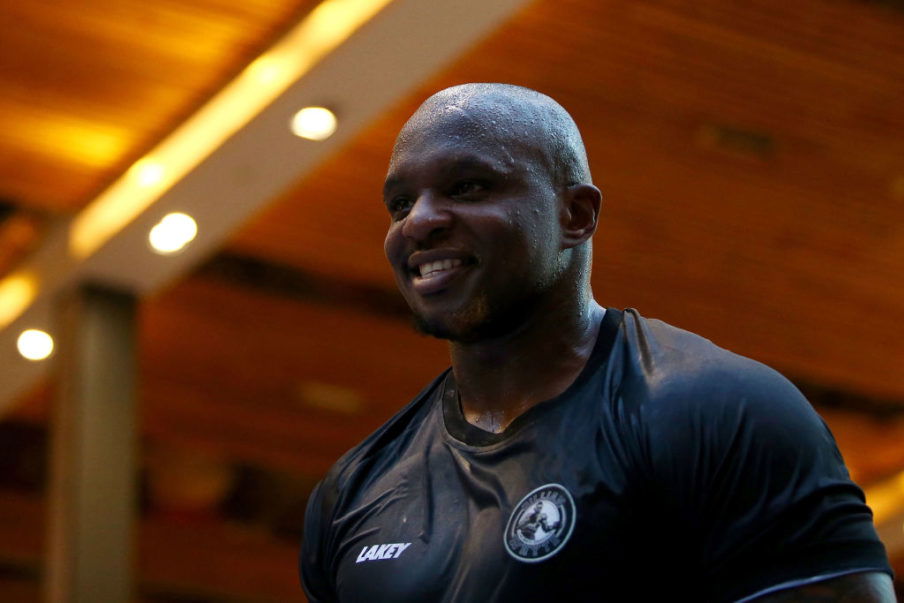 In fairness to the others I've listed above, their recent form in terms of wins over quality opponents just isn't high enough to warrant either a title showdown or a blockbuster event at Wembley Stadium.
While bouts with any man listed above, with the possible exceptions of Hughie Fury and Parker, there are potentially explosive bouts on offer against decent opposition who will come to fight. Those bouts, however, are best suited to the 02 arena rather than Wembley Stadium.
Whyte, on the other hand, has done everything right to put himself back into position to meet Joshua once more in the professional ranks. He's faced off against anyone and everyone, and has gradually stepped up the level of competition he's faced and been victorious at each step along the way.
He's a dangerous, unorthodox and powerful fighter who comes prepared to go to war in every bout he's in. Given the distaste between he and Joshua, the fight would be easy to market and would almost guarantee fireworks if it took place.
---