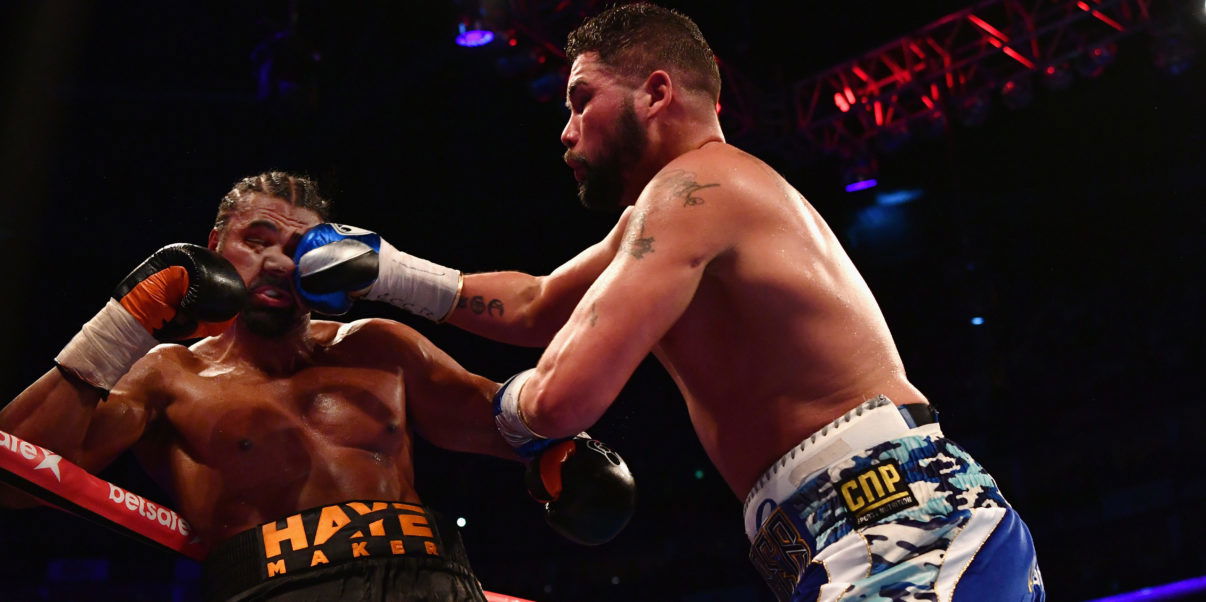 Bellew vs Haye II – Where's the hype?
"Crack," a solid sledge-hammering left hook connects with the temple, rocking David "the Haye Maker" Haye off kilter, elevating his right foot from the springy tread of the canvas as he's hurled and rebounds from the ropes.
After momentarily reeling; it is at that precise moment in round one when David Haye is rudely awakened from premonitions of what he believed was going to be a 'one-sided' affair. Now realising and respecting that he is in fact involved in a real scrap with an extremely dangerous opponent, in Tony "the Bomber" Bellew. Thereafter, any ideas of deploying his weaponry with blindingly-fast shots are well and truly shaken.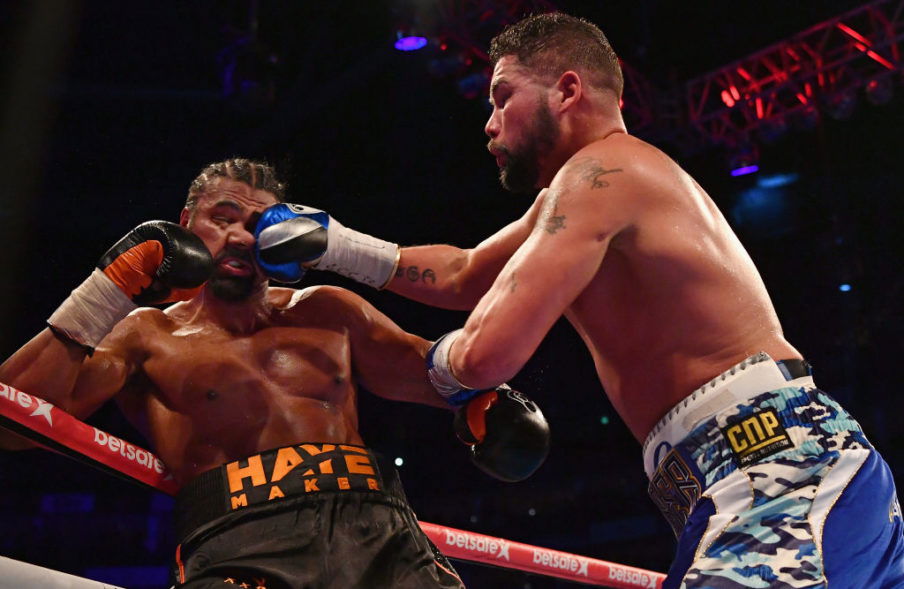 The cold-harsh reality washes over Haye as he's now tangled up in a very different fight from what he initially envisioned. Now, there's cause for caution, with no pleasurable stroll to be enjoyed or easy night's work ahead. Now, there's glass in the park and he's in the midst of raging battle with a seriously formidable and lethal fighter who's just unloaded an unexpectedly thunderous hook that sent him crashing.
Haye tore his Achilles heel in the fifth round, the bomber as the 'under-dog' astonished all the doubters with an eleventh round TKO over his rival, and we all later pondered and discussed whether Tony Bellew would have still won the bout if it wasn't for Haye's horrific mid-fight injury.
Fast forward thirteen-months, and after a disappointing postponed battle back in December, we're only three short weeks away from yet another potentially high voltage, fast paced and exasperatingly-spewing contest. Enriched and embellished with fiery-rapid and clasped-pounding exchanges of leather, it could very well be a bruising bust-up that only the toughest could survive.
So why does it seem there's not much being said or hyped up about what should be another sizzling night of boxing?
Well, one obvious reason is that fans are not convinced this fight will happen – possibly due to injuries being sustained by Haye during and since the bout back in 2017.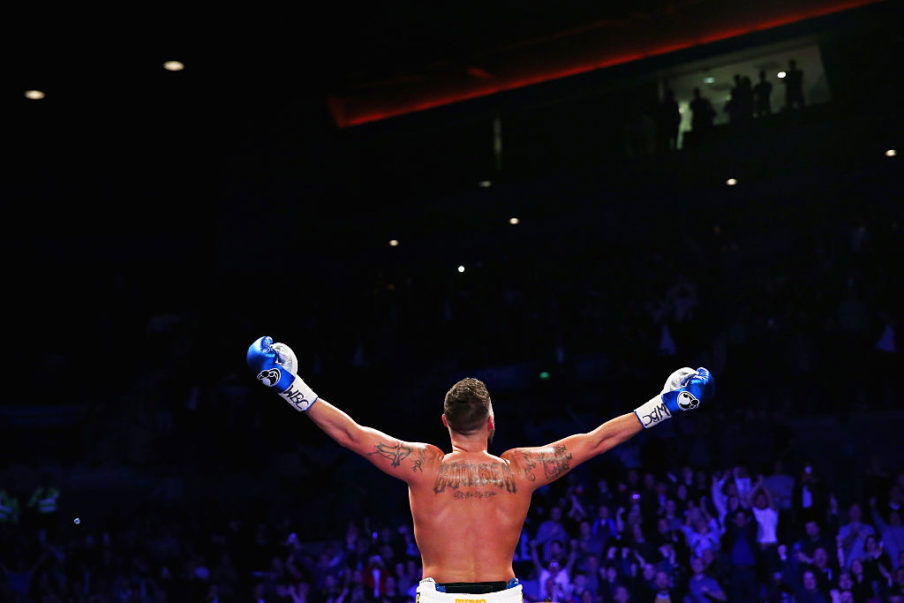 To a degree, I must admit I wouldn't be surprised if one morning within the next three weeks, I woke up, looked at my phone only to receive a fresh swill of sports news announcing that Haye v Bellew 2 is cancelled due to another accidental injury.
But let's hope not!
Let's jump forward to May 5 though, and take a quick analysis of what strengths, weaknesses and artillery the two men bring to the battlefield.
David Haye:
The former two-division, Ring Magazine, lineal and world champion comes fully equipped and armoured with good footwork, pivotal rhythmical movement, lightning-fast hands, accuracy and devastating power!
Some excellent tools in the bag, but can he do it? Bear in mind the pressures of this being a "must-win" for the Haymaker if he's to get back to the head of the table. Haye is proven to be injury prone and the question is, can he physically endure any stormy waters ahead?
Tony Bellew:
First and foremost, the former WBC cruiserweight champion of the world is a very underrated and talented boxer. A fighter who studies the game like an academic combines his homework with a multitude of skills.
And when fighting against the hard-boiled Scouser's choppy, aggressive currents, professional flaring temperament and ferocious attacking combinations, it becomes evident he can detonate with such momentum, speed and power, causing serious problems for his opponents – not forgetting his exceptionally hard-hitting, knockout counter-punches.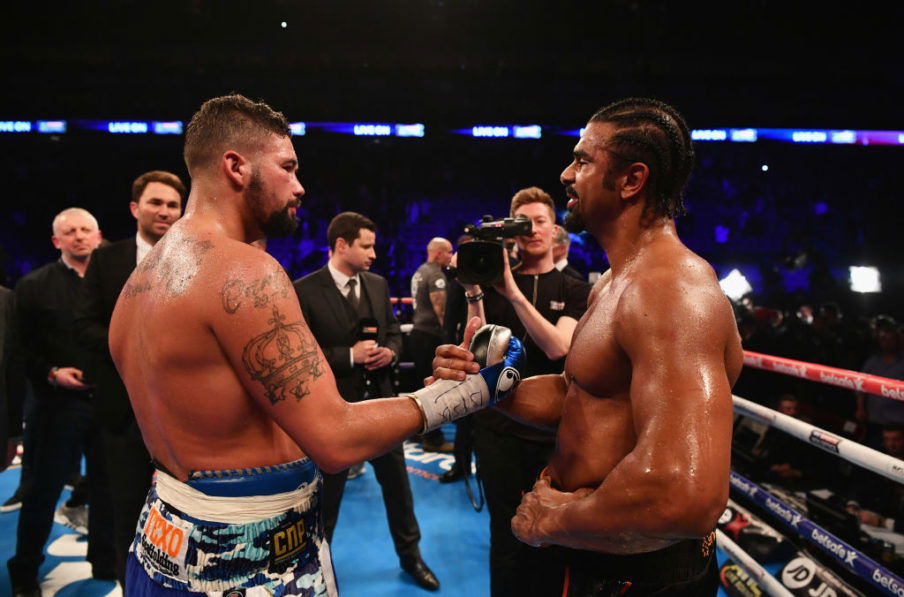 In addition to the Bomber's attributes, Tony is a hard, rough, formidable and resilient individual who oozes relentless heart, passion, determination, grit with an iron-will mind-set that refuses to "throw in the towel". Not only that, his experience, skill, excellent footwork, effective style, knowledge and study of the game's opponents (past and present) put him in good stead to utilise his efficacious boxing brain and ability to add a second victory over Haye.
To summarise; I think this one's going to be an immensely exhilarating, energetic and entertaining fight with monstrous shots flying all night.
Furthermore, I believe it results with the winner extending a profitable and fruitful journey deep into the heavyweight waters and possibly presenting a challenge with Tyson Fury!
A cracking prospect, don't you think?
---