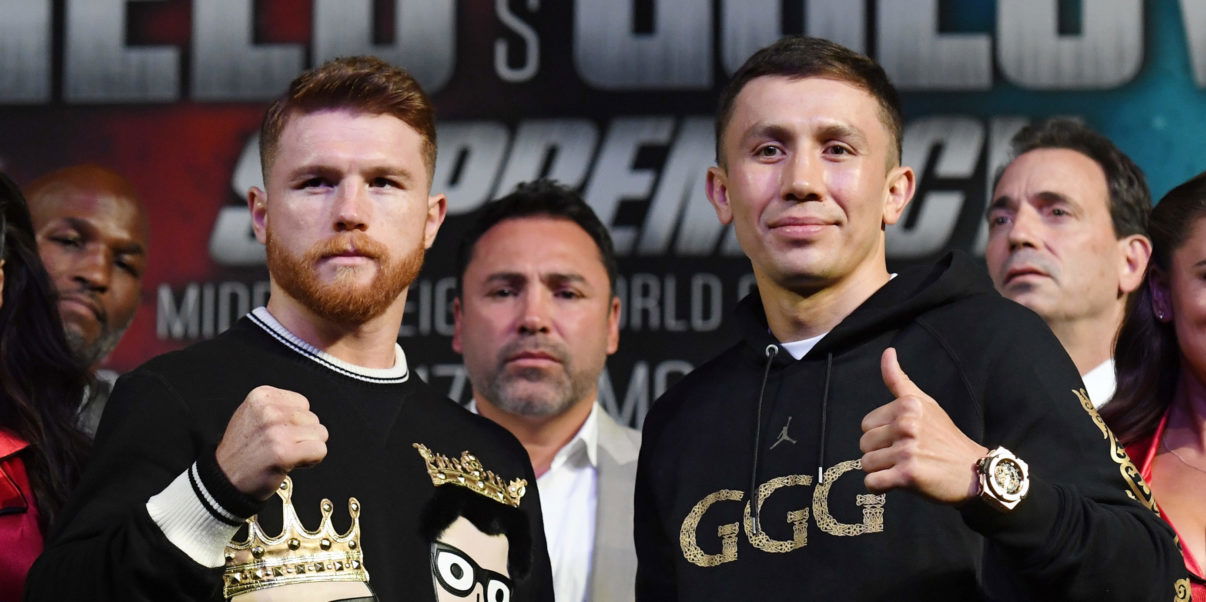 Canelo vs. Golovkin – A Fight for the Ages
"Good things come to those who wait" is a phrase which can certainly be applied to this Saturday's middleweight mega-fight between 160 pound kingpin Gennady "Triple G" Golovkin and Mexican sensation Saul "Canelo" Alvarez.
After over a year's worth of boxing politicking and kicking the can down the road, we are now just days away from the most eagerly anticipated middleweight clash in over a decade.
With the dust having finally settled on last month's Floyd Mayweather vs. ConorMcGregor extravaganza, fight fans can now turn their attention to Saturday's clash in which two of the sport's elite will fight it out for middleweight supremacy.
For years, Golovkin has sat at the pinnacle of the middleweight division with little in the way of serious competition, knocking off each challenger put before him without seeming to break sweat along the way.
Great fighters need great rivals, however, and it appeared for a while that Triple G would suffer the injustice of leaving the sport without ever meeting an adversary with whom he could share a rivalry which would go down in history with the likes of Hagler, Hearns, Leonard and Duran.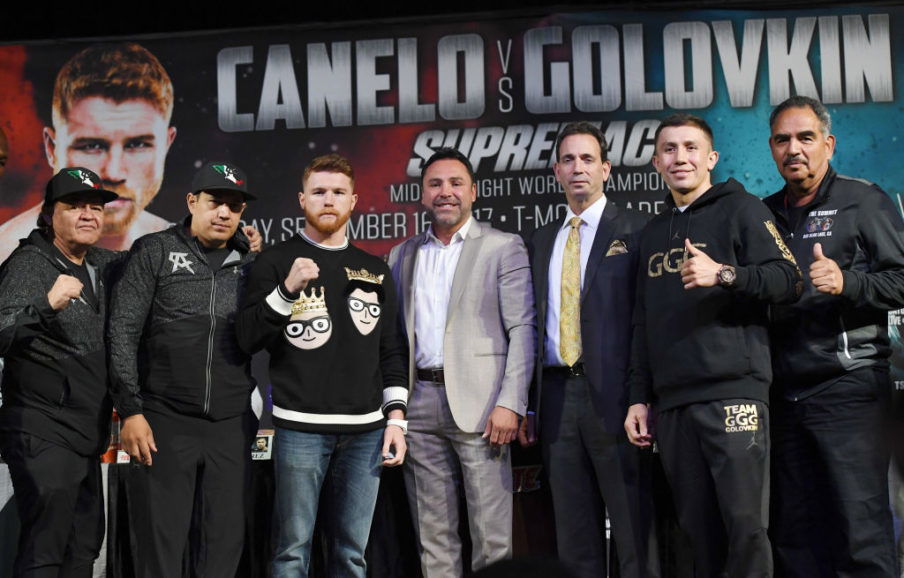 Triple G first came to prominence upon winning the WBA middleweight title via a third round KO at the expense of Columbian Nilson Julio Tapia back in December 2010. Since then, the Kazakh has made seventeen defences of his crown – winning sixteen by knockout and adding the WBC and IBF titles along the way.
His ruthless efficiency in the ring has earned Golovkin the reputation as the most feared man in the sport. A reputation further bolstered in May of last year when Saturday's opponent Saul "Canelo" Alvarez – presumably at the behest of his promoter Golden Boy, opted to vacate his WBC middleweight title after being ordered to face the Kazakh puncher in a unification bout.
The move was widely condemned by fight fans who believed a showdown between the two champions was imminent with the Mexican having publically called out Triple G in his post-fight interview following his knockout win over Amir Khan just days earlier.
Whilst unpopular with fans, Golden Boy's strategy may prove to be a match-making masterstroke, with Canelo seeming to improve with each trip to the ring whilst Golovkin has turned in below par performances in each of his last two outings, leading some to suggest that he may be slipping.
A two time world champion at 154 pounds with dazzling punch variety, power and solid defensive skills and at 27, Saul "Canelo" Alvarez appears to be nearing his prime and is now fighting at what most believe to be his perfect weight. A one sided thrashing of countryman Julio Cesar Chavez Jr up at 164 ½ pounds last time out erased any doubts as to whether or not the Guadalajara native is capable of holding his own at middleweight – walking down and teeing off on his naturally larger opponent throughout the contest to come away with a shutout victory.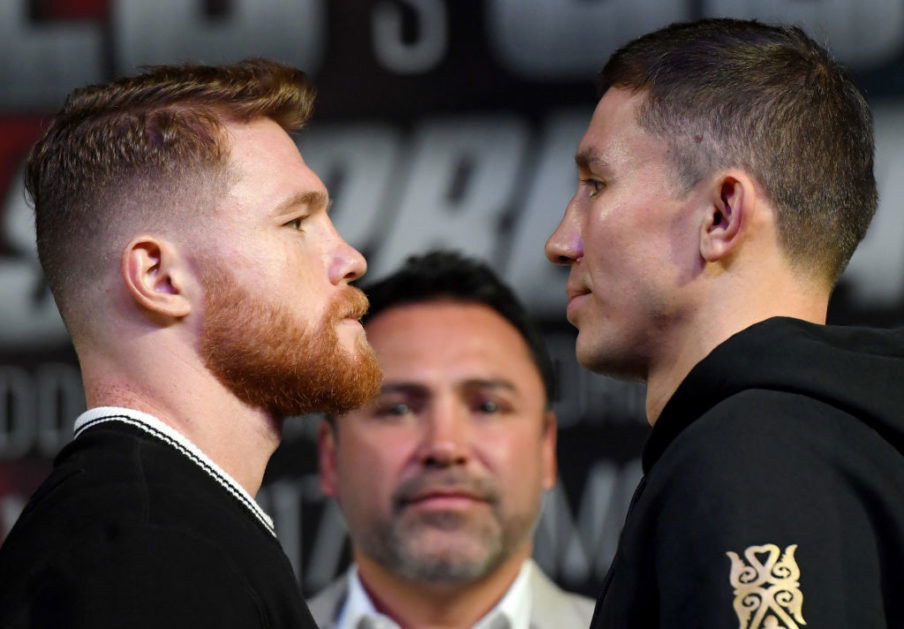 "Styles make fights" is among the fight games oldest clichés however it still rings true to this day and many believe that Alvarez may just have the style to upset the long reigning middleweight king. Golovkin is at home when stalking opponents – applying relentless educated pressure. He is far less comfortable when his opponent chooses to stand their ground which is illustrated by a significant drop in punch output when faced with this scenario
In previous contests against sharp punchers such as Kell Brook and Willie Munroe Jr, the Kazakh has shown a tendency to shell up when under fire, often taking shots whilst remaining static, showing little in the way of head movement. This has led many to speculate upon what would have happened had it been Canelo throwing the shots which Brook and Munroe were able to land clean.
Whilst fleeting, these moments of vulnerability in an otherwise imperious reign have given rise the belief that Canelo's sharp and varied combination punching could prove to be Golovkin's kryptonite.
One the other side of the fence, many believe that the Kazakh's ramrod jab will neutralise Canelo's offence, pointing to the Mexican's 2015 clash with Miguel Cotto in which he struggled at times to mount sustained attacks on account of the Puerto Rican's stiff jab.
Furthermore, it is important to remember that Golovkin is continually judged against the impeccably high standards which he has set during his championship tenure, thus we should not place so much emphasis on minor creases in a near perfect tapestry.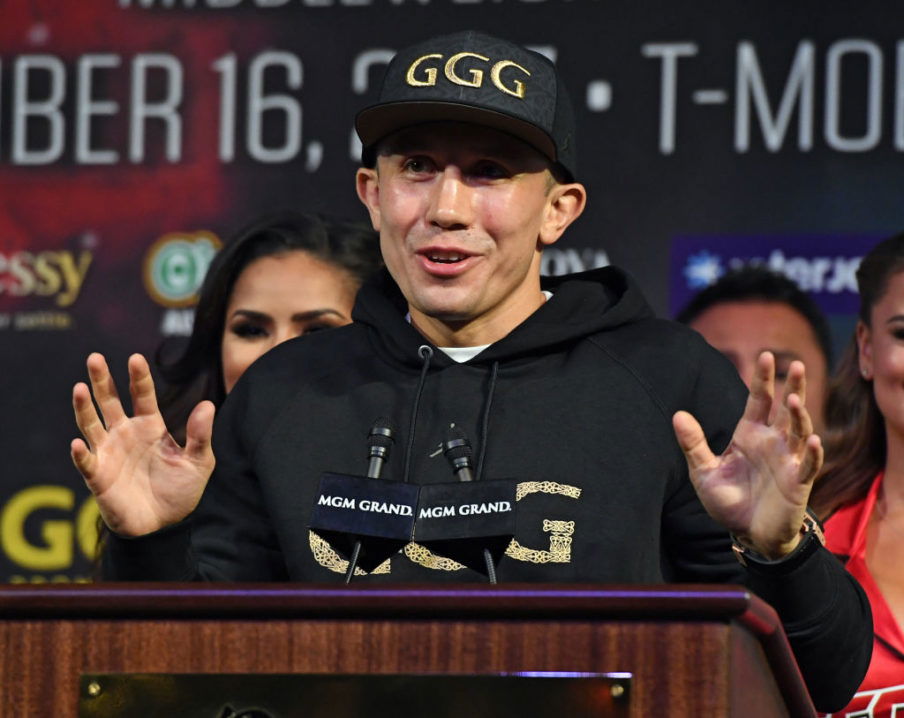 Even if we are to give credence to claims that the 35-year-old is in-fact slipping, he remains the sport's most devastating puncher backed up by an extensive arsenal of boxing skills and he has sat at the summit of the middleweight division for the best part of a decade.
Lest we forget that former 140 pound king Kostya Tszyu was alleged to be in decline on the back of a below-par decision win over an unheralded opponent prior to his light welterweight unification clash with an undefeated Zab Judah back in 2001.
This led many to believe that the Brooklyn upstart would emerge victorious, sending Tszyu into retirement. The Russian answered by dispatching his younger opponent within two rounds and would go on to spend a further four years at the top of the division, before losing to Ricky Hatton in his penultimate bout. There are plenty more examples where that came from, so please refrain from writing Golovkin's boxing obituary just yet!
As the usual faces roll into Las Vegas for fight week, opinion appears to be split on who will emerge victorious. Will we see the sad death of an old king? Or will the aging champion prevail once again, adding a thirty eighth victim to his perfect record? On Saturday night at Las Vegas' T-Mobile arena, the two fighters will provide the answers.
In the words of Michael Buffer, "The fighters are ready, boxing fans are you ready?…..Let's get ready to rumble!".
---