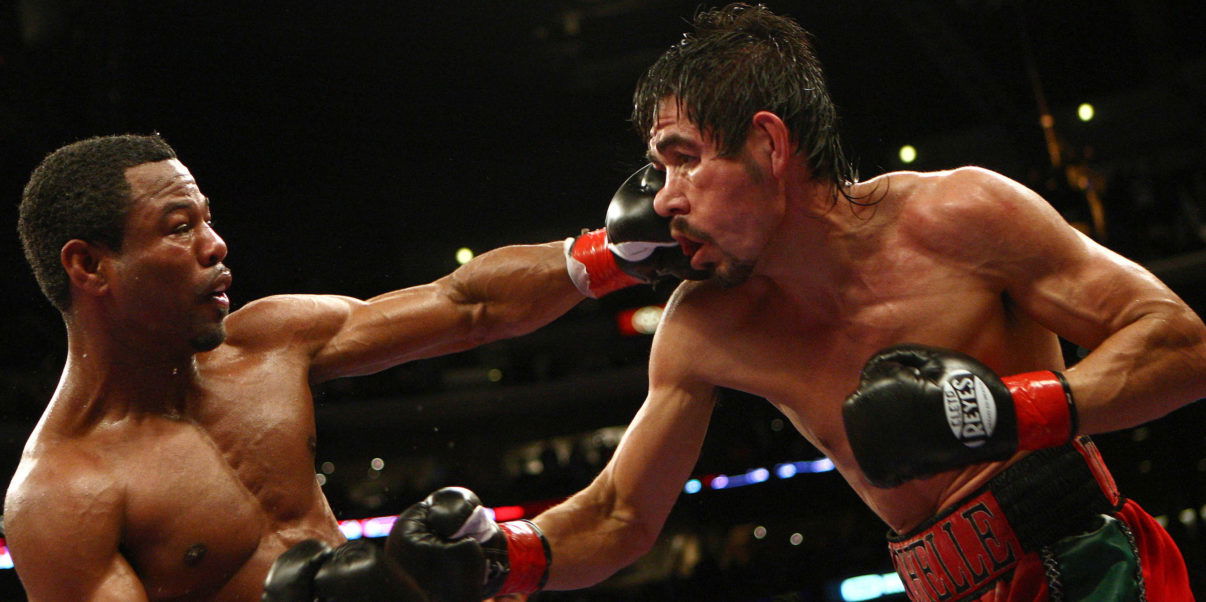 SUGAR SHANE CALLS IT A DAY
August is the month all the greats seem to be hanging up their gloves and the latest addition to this list is Sugar Shane Mosley.
At the age of forty-five Sugar Shane has called time on what has been an illustrious career in boxing.
Mosley picked up his first world title way back in 1997, defeating the unbeaten Philip Holiday for the IBF lightweight title. He made eight defenses of the title before making the move up to welterweight. His first major outing in the division was against Mexican legend Oscar De La Hoya for the WBC & IBA titles.
Mosley picked up the victory via a split decision, which cemented his place as one of the best at the weight. Mosley would then go on to defend this title three times before he came up against a man that had his number, Vernon Forrest. Forrest beat Mosley in two back to back fights, which not only took the title away but also ended his nine-year undefeated streak.
The following year Sugar Shane was back, but this time he had moved up a weight to Super Welterweight and his first title tilt came against former foe Oscar De La Hoya. Mosley yet again walked away with the decision and with De La Hoya's WBA, WBC and IBA world titles. Then came two great fights with Ronald "Winky" Wright, but this time Mosley was unsuccessful in unifying the division and lost both fights by decision.
In the final years of Mosley's career, he took on the likes of Fernando Vargas, Miguel Cotto, Manny Pacquiao, a dismantling of Antonio Margarito, and gave Floyd Mayweather the fright of life when a straight right cross left Floyd clinging on for dear life.
Sugar Shane ends his career with a record of 49-10 (41 KOs) and has captured titles at Lightweight, Welterweight, and Super Welterweight.
---