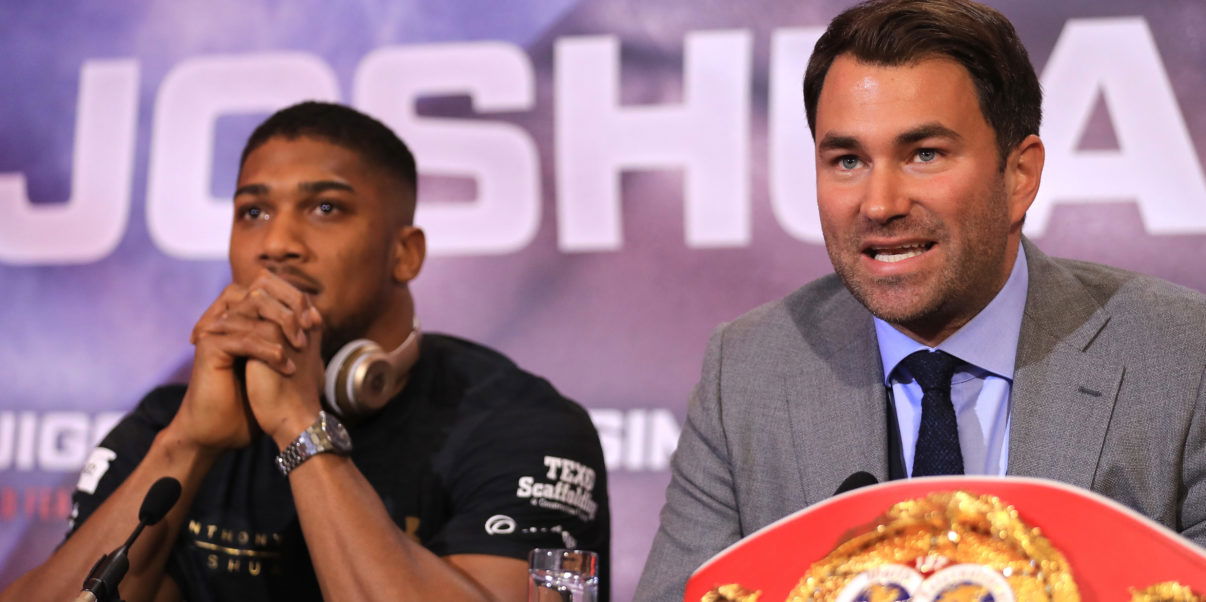 Is Anthony Joshua the next Mike Tyson?
Wladimir Klitschko dominated the heavyweight division without a loss for over a decade. He did it with a methodical approach that everyone understood but nobody could beat: establish a sledgehammer jab to control the distance and keep the trigger warm on a brutal power punch sitting in behind. It sounds simple but he did it better than anyone else in the division and used it to claim more consecutive world title defences than Joshua has had total professional fights. So what about Joshua?
He's yet to fight an elite level heavyweight so we can't judge based on history. What about his technical skills? Joshua fights upright in front of his opponent, moving forward and throwing bombs. He has little in the way of head movement or defensive subtlety. We know the guy can bulldoze weaker opponents but we don't know much else. He's never been beyond the 8th round and only once been put under pressure (by Dillian Whyte). On that occasion he looked vulnerable.
Joshua is the firm betting favourite for this fight and a lot of that might come down to psychology. Joshua has been knocking guys out in spectacular fashion. Klistchko is 41 and lost his last fight to a fat man (Tyson Fury). Looking a little closer, Joshua has only fought second tier opposition and Fury was a rare talent.
While Fury may be bald, overweight, and awkward looking, he had a better range of skills than anyone in the division. He could fight on the front foot against a passive fighter, the back foot against an aggressor, and the inside against a brawler. He could change from regular to southpaw mid-round and switch styles on the spot. He was the tallest elite level heavyweight and had the longest reach.
He was the complete technician and is the only guy to beat Klitschko in the last 10 years. He did so with lateral movement and long levers to stay on the outside and render Klitschko's game ineffective. The Klitschko loss doesn't reflect his waning powers, it highlighted Fury's skill.
Unlike Fury, Joshua doesn't have longer reach, he's never used lateral movement, he's hardly ever thrown a jab, and he hasn't utilised head movement to get inside. He hasn't fought anyone close to Klitschko's level.
Joshua's promoter Eddie Hearn made telling comments earlier this week. When he first made the fight he felt sure Joshua would win. Now he feels like Klitschko knows something we don't and he's not so sure. Hearing Eddie expressing uncertainty is remarkable. Eddie is one of the most confident humans on the planet, possibly second only to Kanye West.
The reason for Klitschko's quiet confidence is that he knows he's can, and should, win. As Klitschko says, Joshua is full of energy and power but boxing is a sweet science. He's faced young KO artists before. He knows how to beat them.
I'm reminded of the movie moneyball when I think of this fight. Moneyball is the true story of baseball team selected using players with odd quirks that make them cheaper (such as a pitcher with a funny throwing style). Statistically he pitches just as well as other guys who look good but subconsciously nobody rates him as highly, despite his identical output.
The Tyson Fury/Anthony Joshua case in boxing is a classic example. You've got a young up and comer with more ab muscles than a rock shelf of a cold tidal inlet and a gun show that'd probably be illegal in Texas. The guy is humble, handsome, has pearly white teeth, says all the right things, and knocks people out quickly. Then you've got an overweight, bald, gangly caravan dweller who looks uncoordinated and makes offensive comments.
Of course, none of those factors have anything to do with their ability to win a boxing match. Klitschko lost to an excellent boxer who's peripheral features made him seem average. His next fight is against an average boxer who's peripheral features make him seem excellent.
It's easy to get swept away with the romance of a guy trailblazing through the heavyweight division like Mike Tyson did back in the 80's. Tyson was a pretty complete boxer though. He had a well rounded skillset that got tested against quality opposition throughout his ascent. Joshua is not Mike Tyson on the evidence we've seen so far.
Who will win the fight?
AJ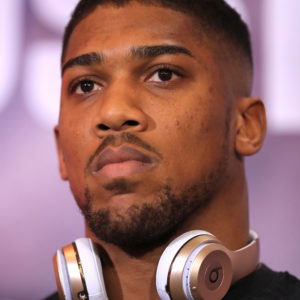 Dr Steelhammer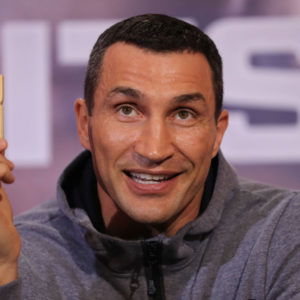 ---