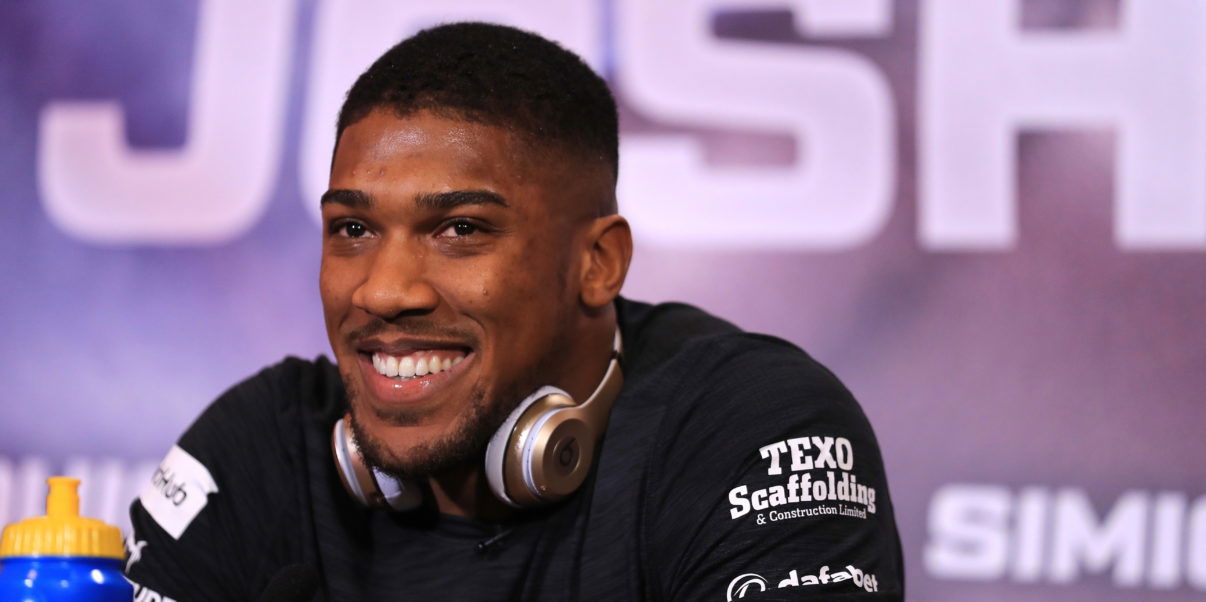 Anthony Joshua and his celebrity mates
Anthony Joshua is set to meet Wladimir Klitschko at Wembley this weekend in what is the biggest fight of his career.
Despite being busy preparing for fight he has still found time to maintain his social life and recently revealed he spoke to rap star Dr. Dre in the build up to the fight.
Joshua has quite the plethora of high-profile friends to call upon. Here is a selection of some of the big names he has met along the way in his boxing career.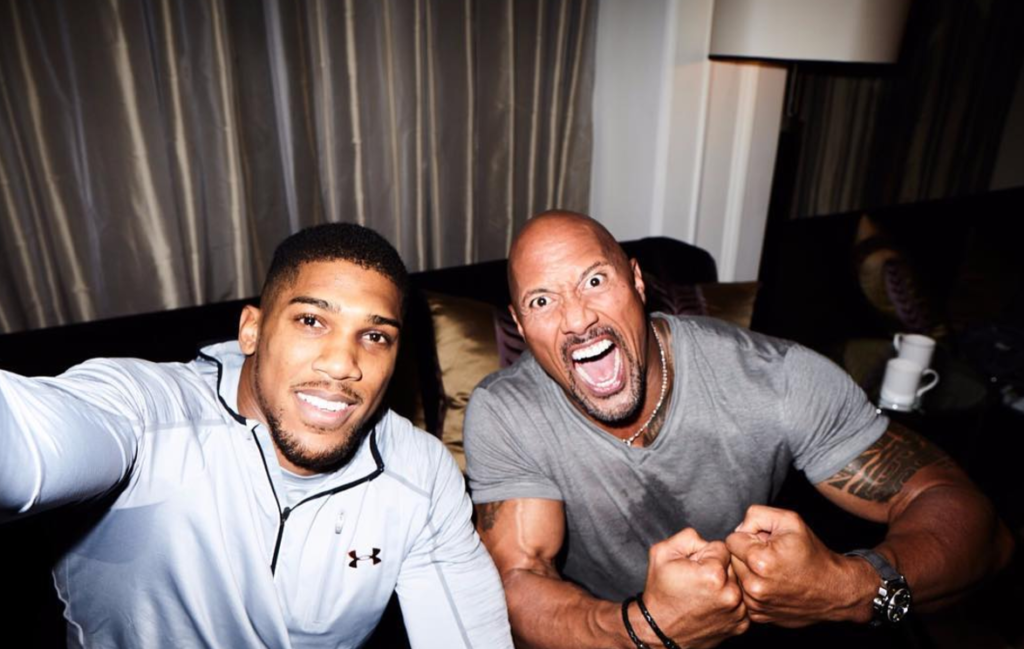 The Rock
A recent BBC documentary in the build up to Joshua's fight with Klitschko showed him and the famous TV and film star shooting for American TV.
They both spent time talking through the fight in the ring with actor Kevin Hart while also chatting off camera.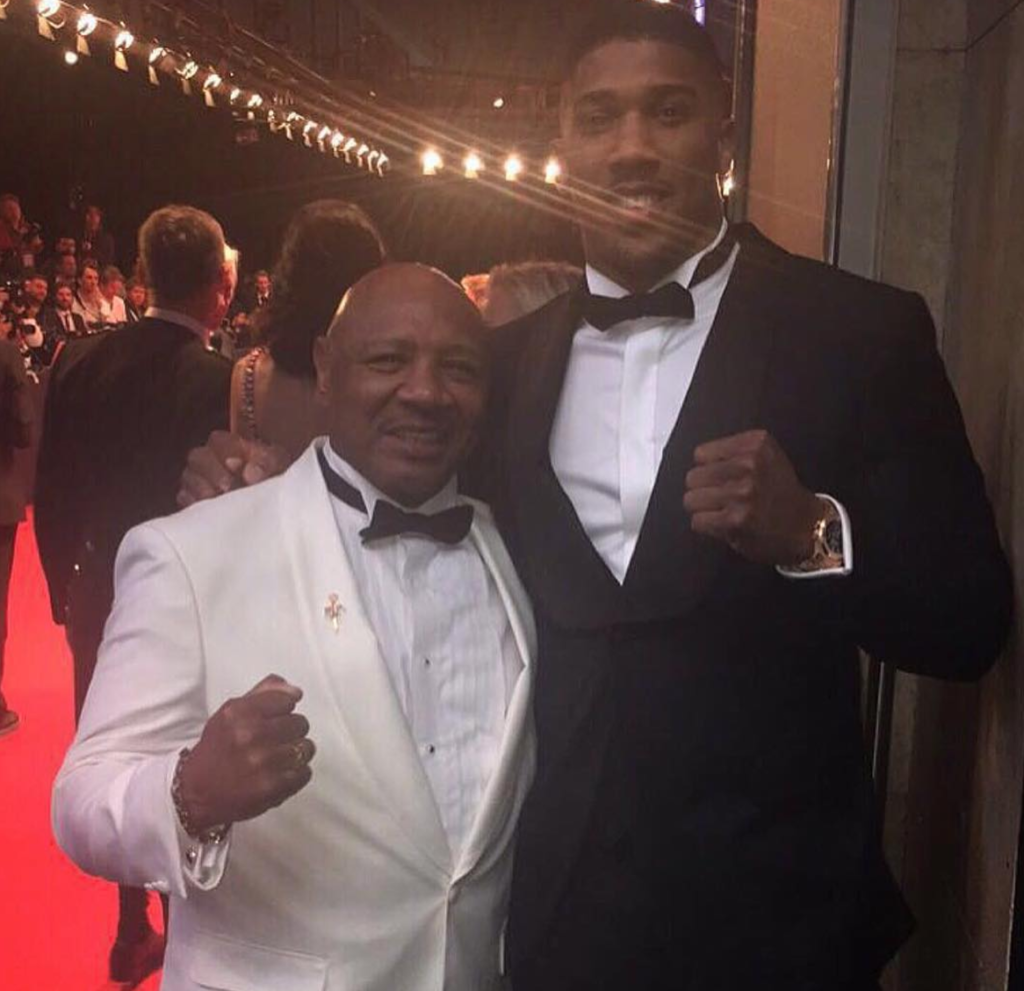 Marvelous Marvin Hagler
A lot of boxing class in one picture. The two met on the red carpet and Joshua posted this on his Instagram with the caption: "I had to grab a picture for the scrapbook with the legend Marvelous Marvin Hagler."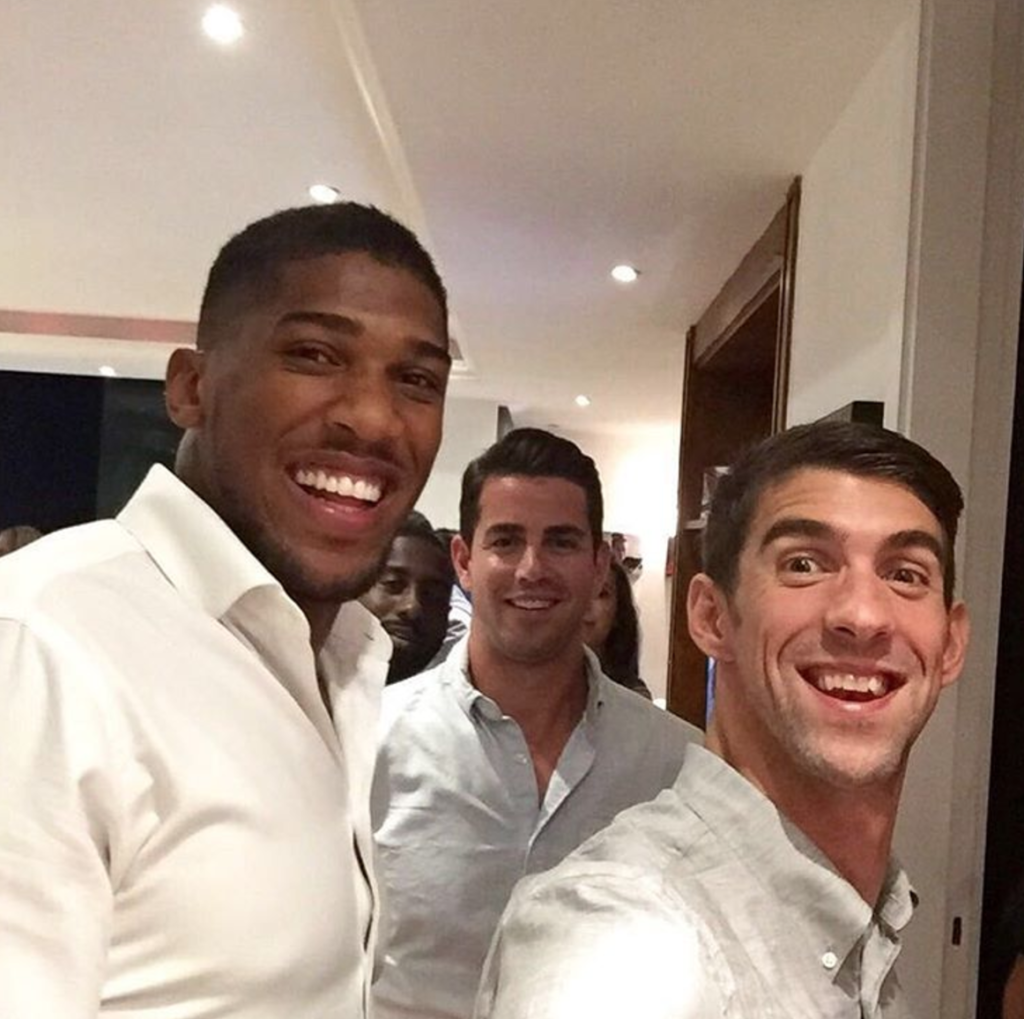 Michael Phelps
Joshua spent a lot of time in Brazil for the Rio Olympics and it was and he was a big supporter of American swimmer Michael Phelps.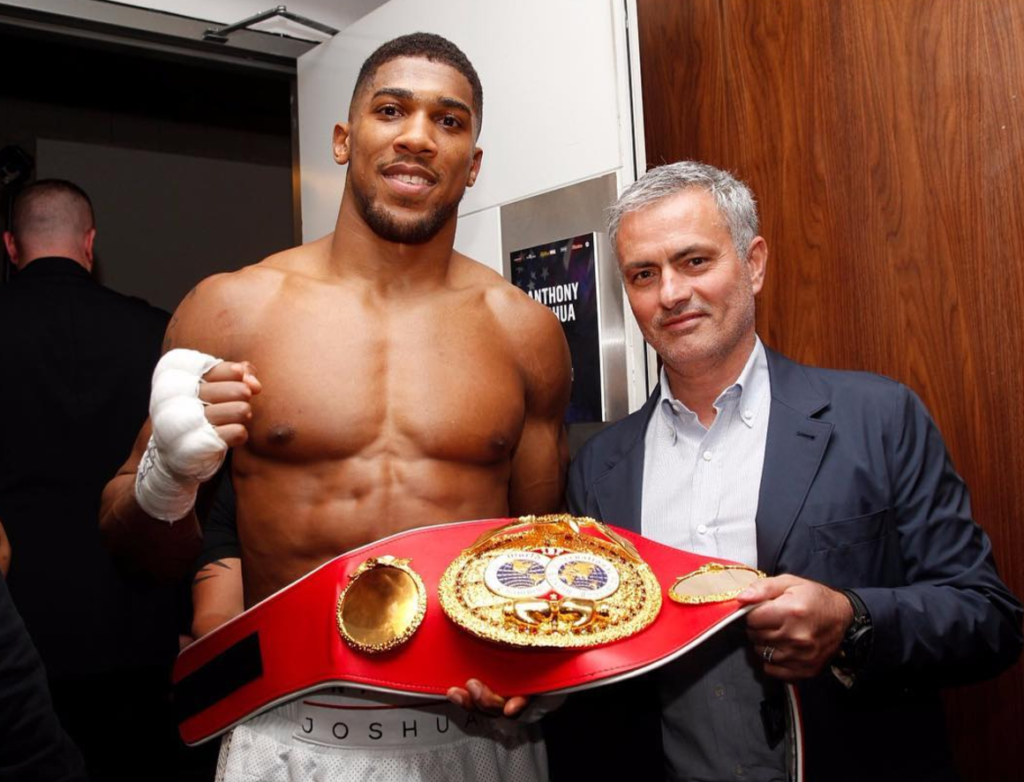 Jose Mourinho
Mourinho was a surprise visitor during Joshua's title-winning fight against Charles Martin.
Joshua revealed that he got in touch last minute to try and get a ticket for the fight and the pair met in the dressing room following the bout.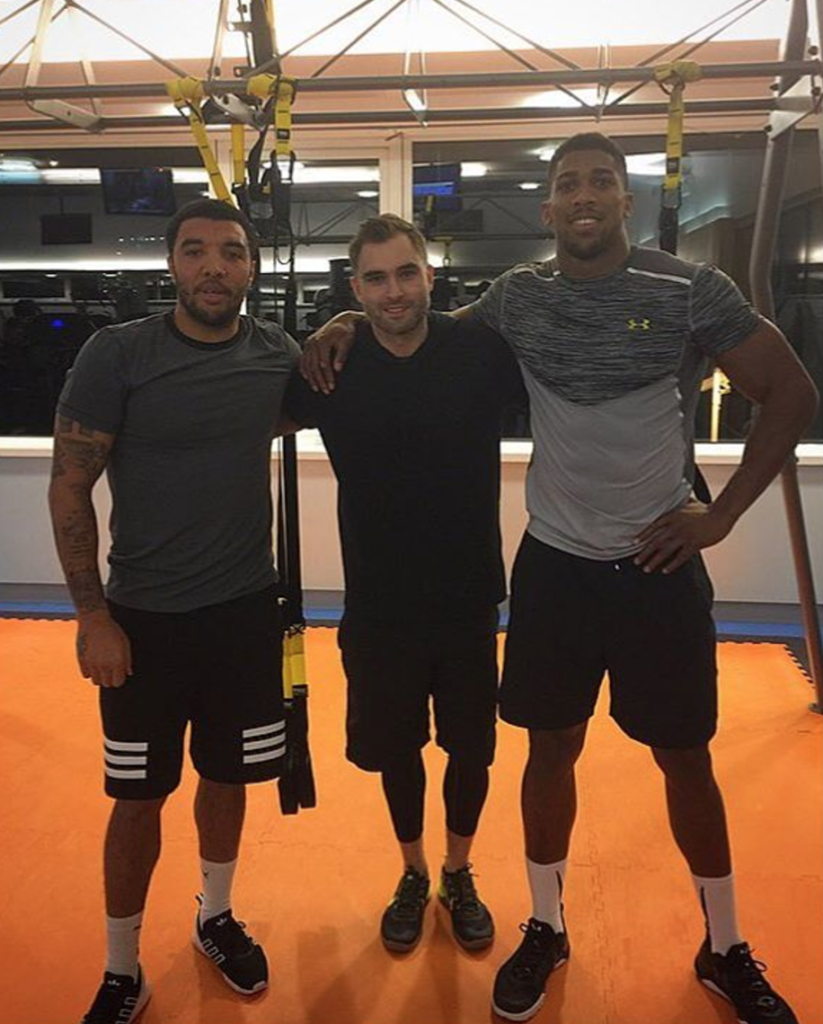 Troy Deeney
Joshua and Watford striker Troy Deeney have been friends for some time.
Both Watford-born, Deeney has been one of Joshua's biggest supporters, with both having to go through some hards times to get where they are today.
The pair often train together and can regularly be seen with each other on social media.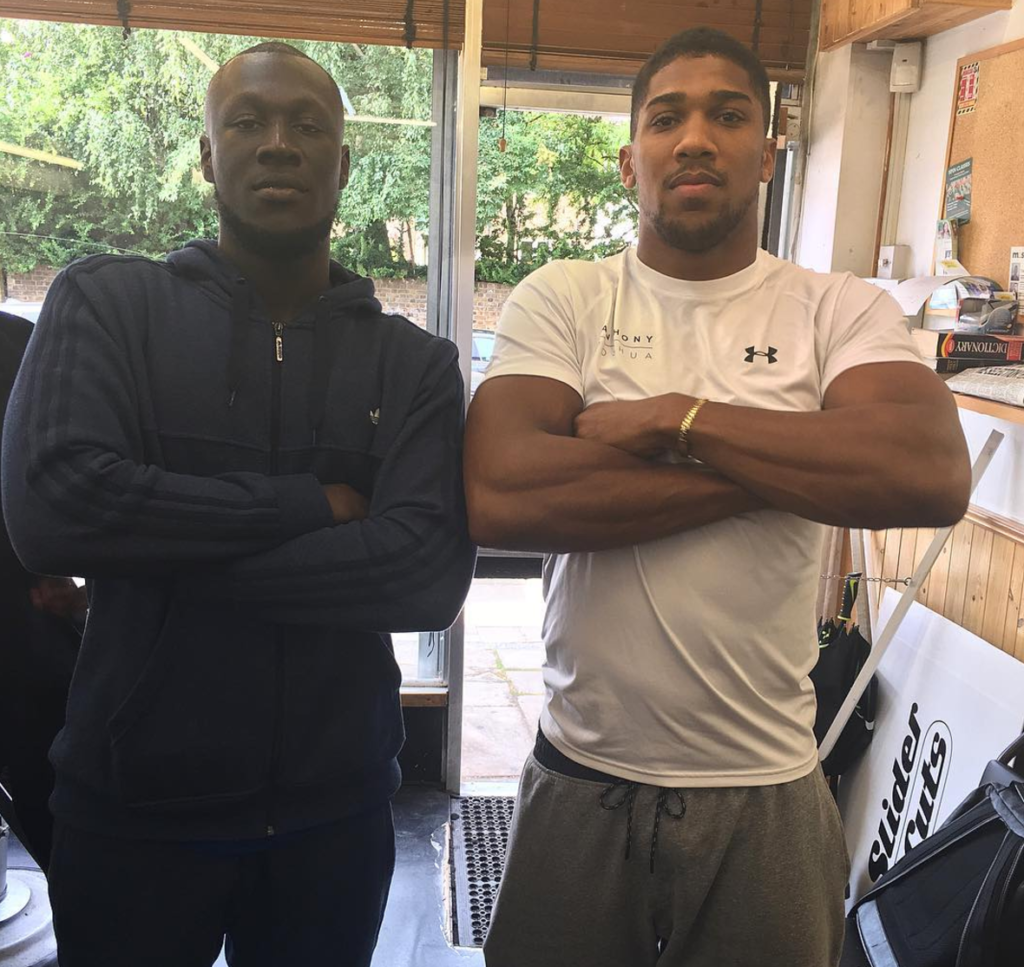 Stormzy
The pair are good friends and the rapper has provided walk on music for Joshua in the past.
Stormzy also performed during Joshua's walk on against Dillian Whyte.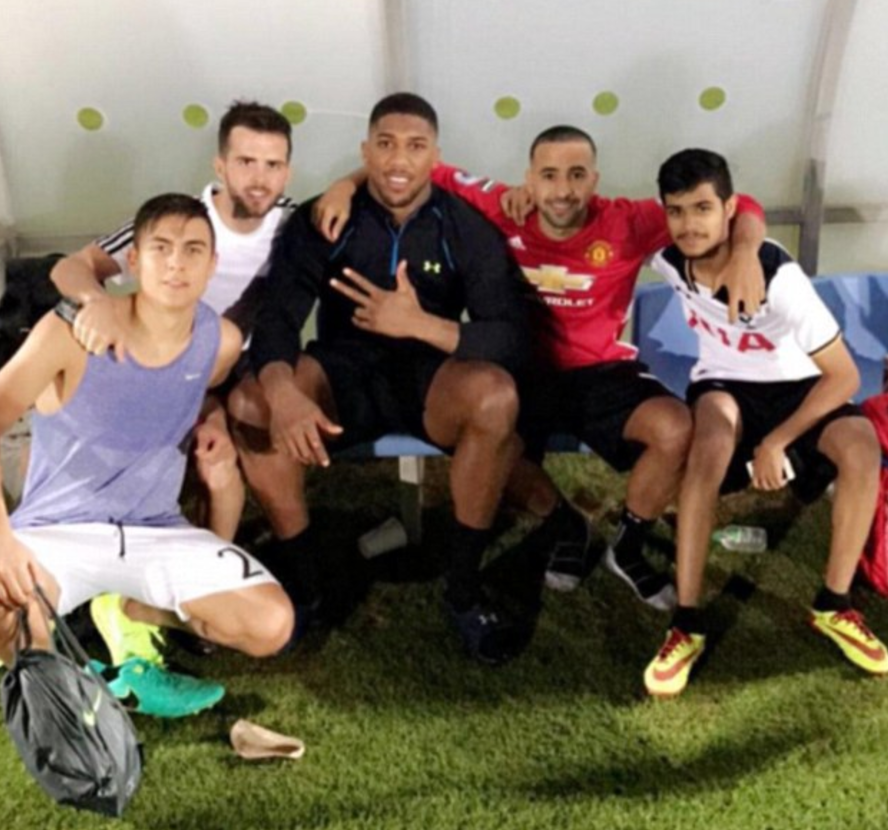 Paulo Dybala & Miralem Pjanic
Joshua and his camp saw the new year in by spending some down time in Dubai.
It was there where he caught up with Juventus pair Paulo Dybala and Miralem Pjanic for a kick out.
He took the pitch with members of a local football team before posing for photos.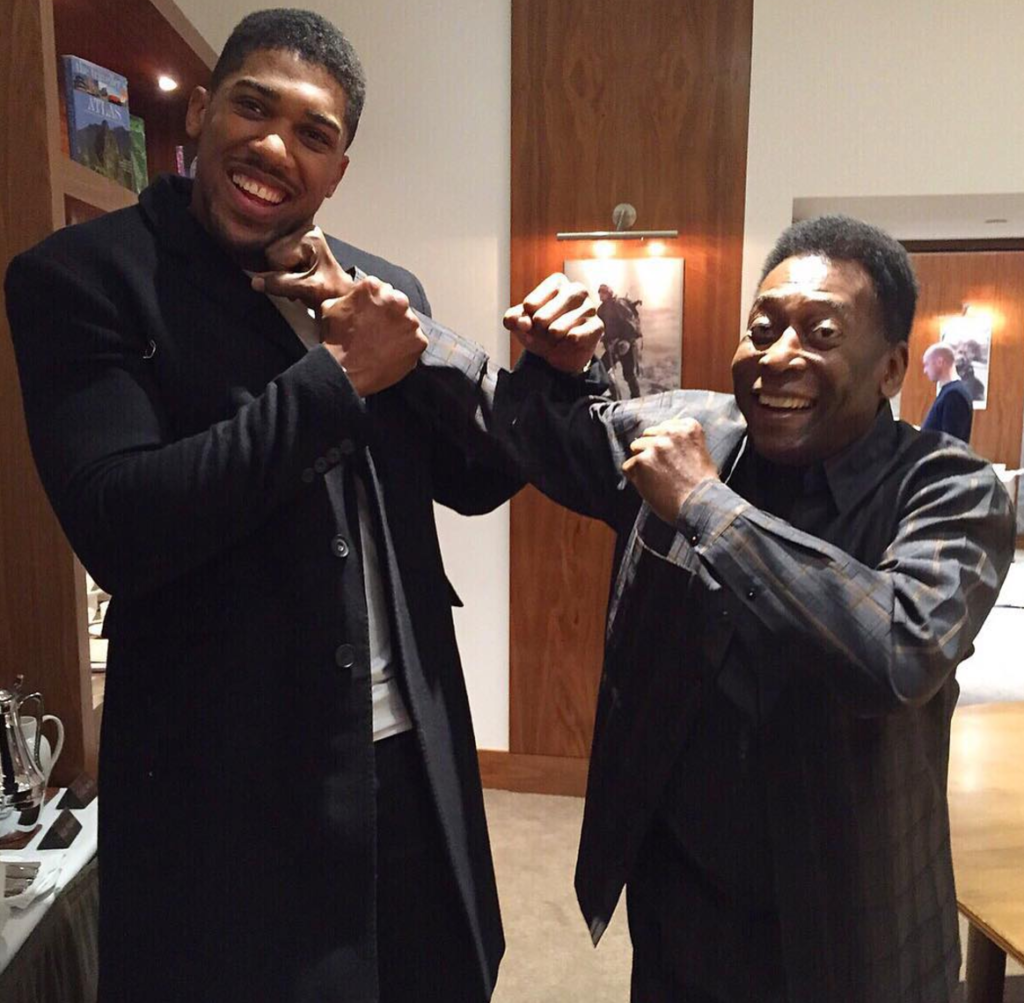 Pele
The pair met prior to Joshua's bout against Whyte back in December.
The Brazilian, arguably one of the greatest footballers of all time posed for photos with Joshua.
Joshua posted the meeting on Instagram with a quote made famous by the Brazilian himself: "The more difficult the victory, the greater the happiness in winning."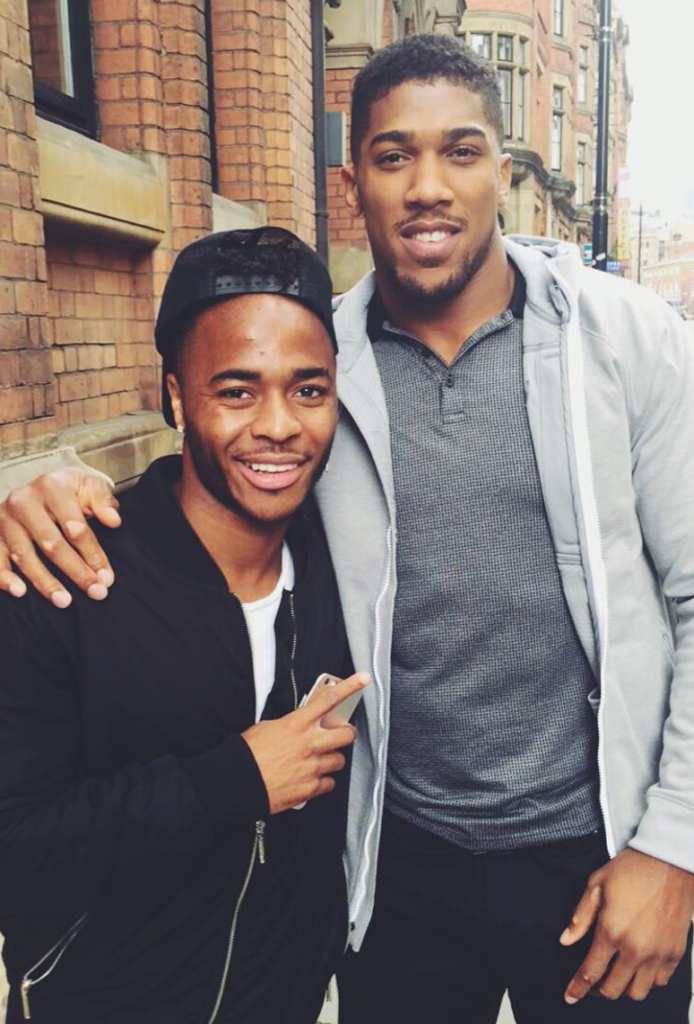 Raheem Sterling
The pair have been pictured hanging out in London together in the past.
---