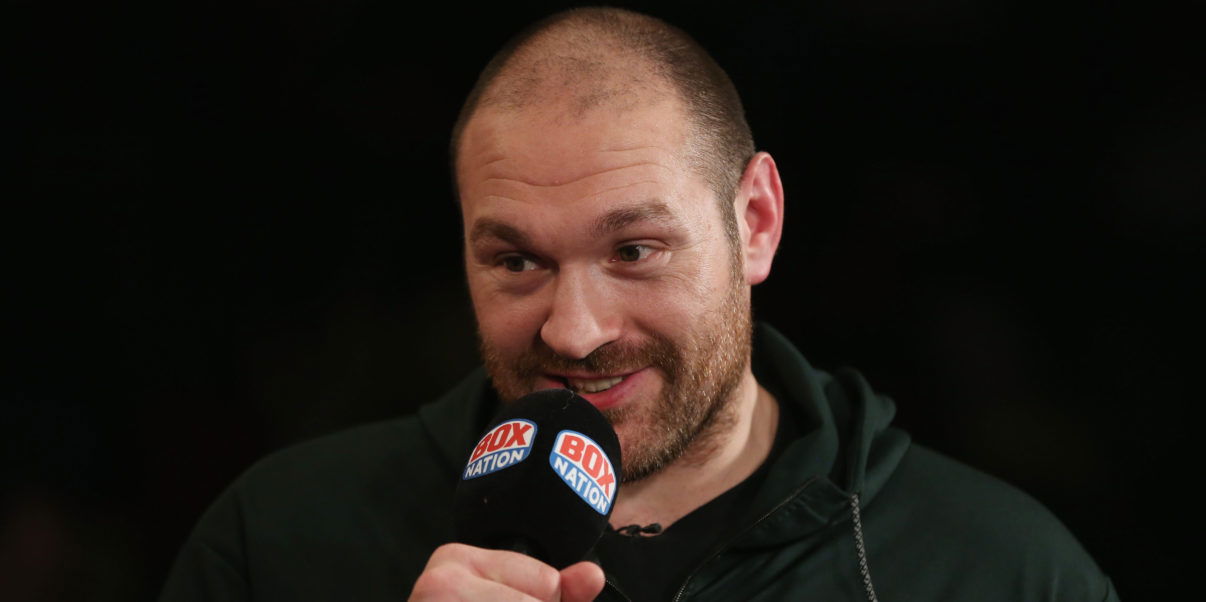 Tyson Fury's 4 best mind games
Heavyweight boxing has lacked colourful personalities of the last few years which led to many boxing fans losing interest in the heavyweight division.
However, Tyson Fury's magnificent win against Wladimir Klitschko in Dusseldorf back in November last year has reignited the heavyweight division and returned it to its former glory.
With Tyson Fury holding the WBA, WBO and IBO heavyweight titles, his victory has left the division wide open, but, it is not Fury's fighting ability which gets all the attention, it's his antics out of the ring that get boxing fans talking.
Dressing up as Batman and taking his shirt off in front of the world's press are just a few of the crazy moments which have got both fans, journalists and fighters past and present talking.
Despite being criticised for his antics, Fury certainly gets the fans talking and is generating his own fanbase as a result.
So here at Read Boxing, lets look back at his antics which he classes as mind games.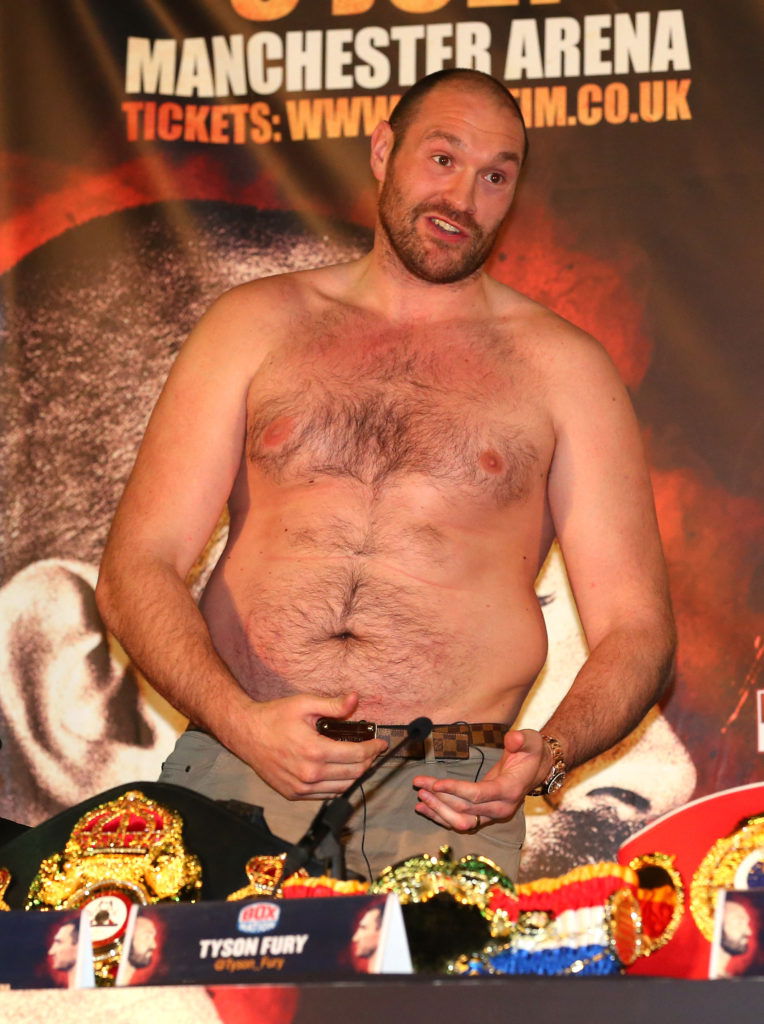 Tyson Fury taking his shirt off
Press conferences with Tyson Fury are unpredictable and the first for Fury vs Klitschko 2 was exactly the same.
In an eventful press conference, Fury revealed to the world's media that he was overweight and proved to be a moment boxing fans will remember.
However, according to reports from the Fury camp, the weight is already dropping off the world champion.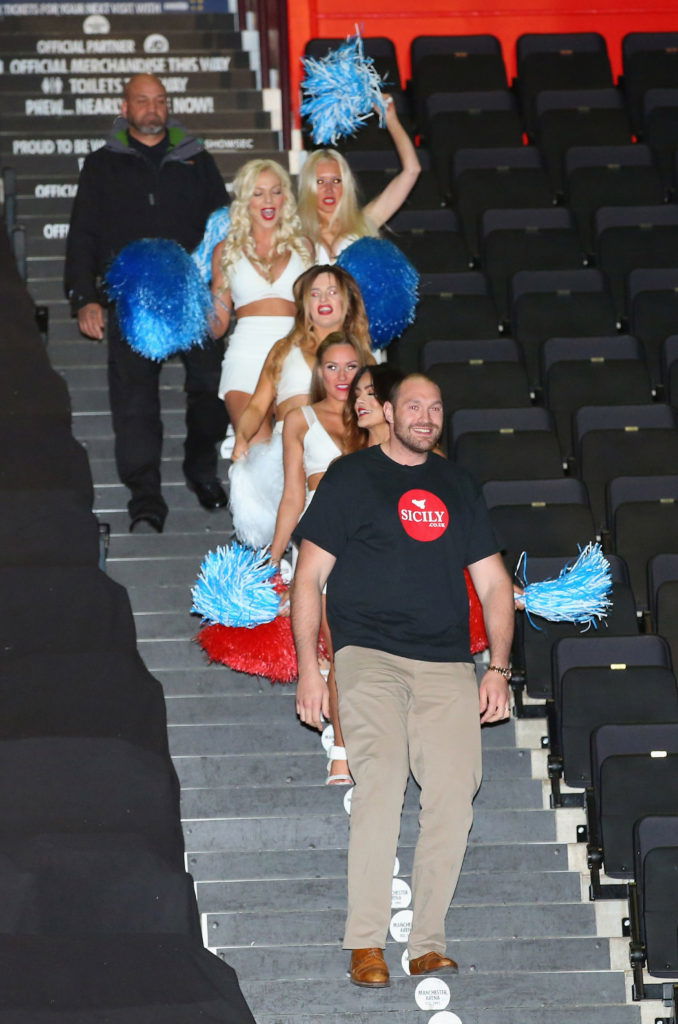 Tyson Fury surrounds himself with cheerleaders
Whilst Wladimir Klitschko sits in at the press conference inside the Manchester Arena for Fury vs Klitschko 2, the world champion is no where to be seen.
Suddenly, Omi's 'Cheerleader' starts playing in the arena and Tyson Fury emerges, followed by cheerleaders, followed by some questionable dance moves from the world champion.
Klitschko did not seem very impressed by Fury's efforts to make an emphatic entrance.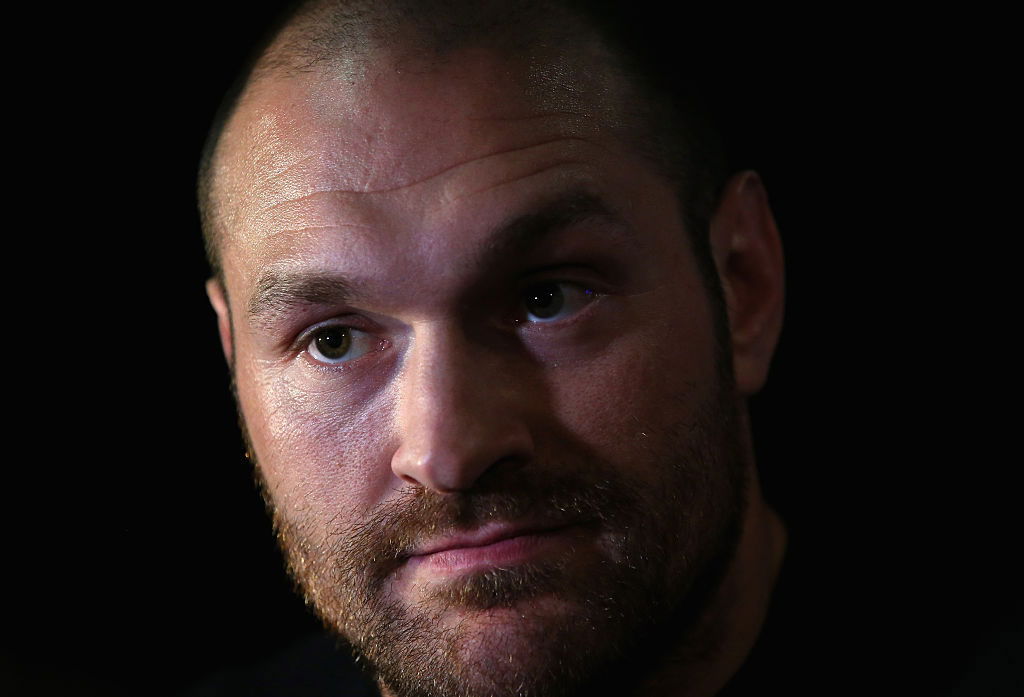 Tyson Fury lies about sparring partner
Remember this instargram post where he claimed he was knocked down by a light heavyweight.
Instagram: https://www.instagram.com/p/BFg6x-lyI5-/?taken-by=…
Well, the joke worked as many fans and journalists believed it was true.
Here is the moment Fury revealed it was all a joke.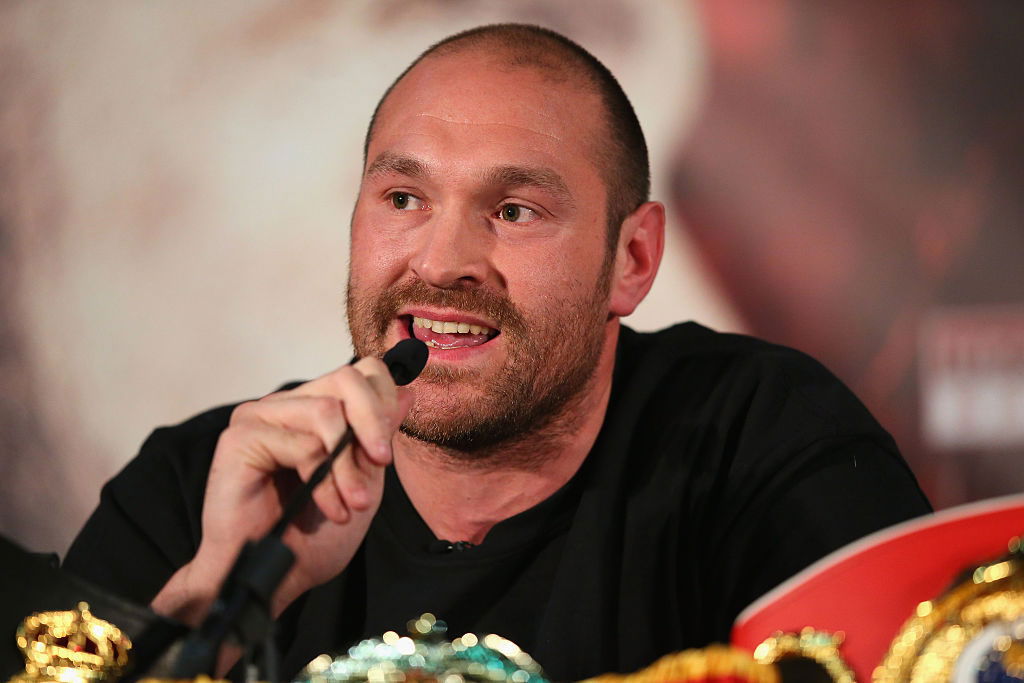 Tyson Fury is batman!?
One way to announce yourself on the world heavyweight scene would be to dress up as a superhero, Tyson Fury did exactly that.
Arriving in a Lamborghini, fighting the joker, and we all thought we had seen everything in boxing.
YouTube: TYSON FURY TURNS UP IN LAMBORGHINI & BURSTS INTO PRESS CONFERENCE AS BATMAN !!! / KLITSCHKO v FURY
YouTube: UNREAL!! – TYSON FURY JUMPS OFF PRESS CONFERENCE TABLE TO BEAT UP 'THE JOKER' IN FRONT OF KLITSCHKO
---