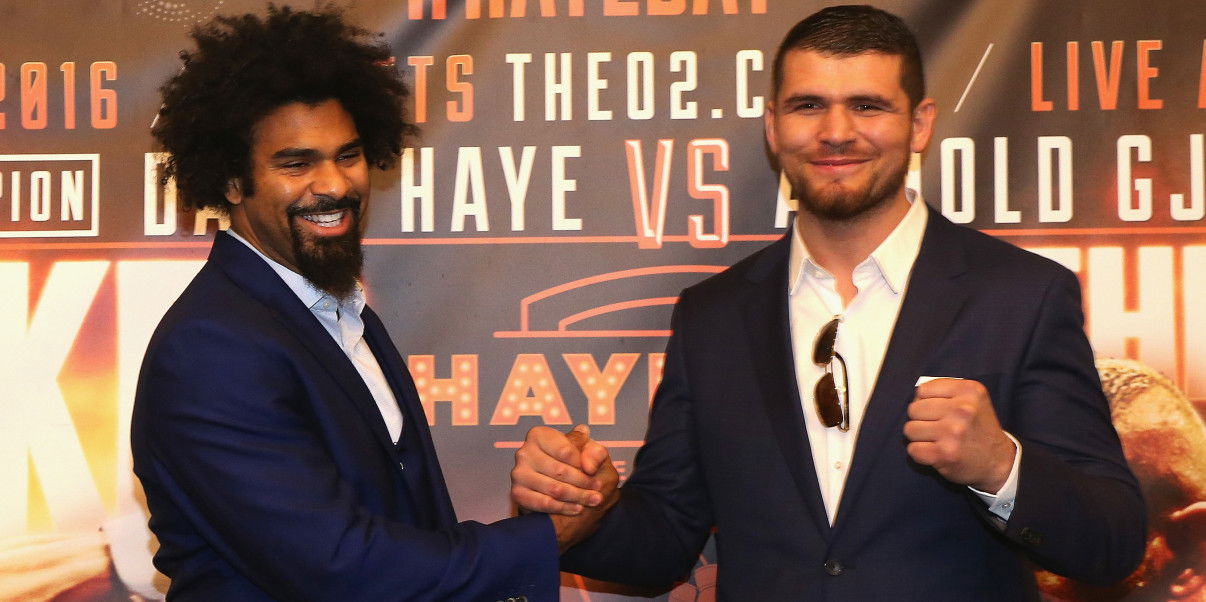 David Haye to face Arnold 'The Cobra' Gjergjaj
David Haye has announced that he will be facing Arnold 'The Cobra' Gjergjaj on May 21st at the O2 Arena.
At a press conference today, Haye said he was happy to be in the ring so soon.
I'm so happy to be back in the ring so soon. I said I wanted to fight regularly and that's exactly what I'm doing. Every two to three months I want to be knocking somebody out and working my way back into title contention.
Haye is also relishing the challenge of trying to defeat the undefeated Bosnian who is undefeated in 29 fights with 21 knockouts.
Fighting a big heavyweight like 'The Cobra' has really got my juices flowing, taking an unbeaten fighter's '0' from him always makes the victory that much sweeter. Expect another explosive knockout!
Gjergjaj had other ideas, claiming Haye's time is over.
This is obviously the biggest fight of my life and it is an opportunity I will not waste. Fighting in a huge arena against a former world heavyweight champion is massive motivation for me and gives me a chance to prove my skills to the boxing world.

I respect 'The Hayemaker' – he was a very good fighter five years ago – but his time is over and I'm coming to win. I'm warning David Haye that he should not underestimate me – I'm unbeaten and I intend to stay that way.
Haye's last fight took place in January where he knocked out Mark De Mori in the first round.
---